Get Your Favorite English Bible for Under $10
Bestselling Bibles
Hurray! We've updated the pricing of our Bibles. You can now get any English Bible for just $9.99.
Read your favorite Bible in our free desktop app
With Logos 7 Basic you'll discover, understand, and share more insights from your Bible study.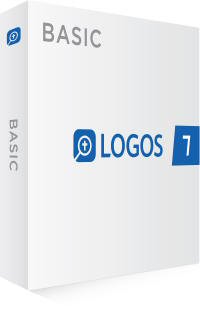 Customize a Bible reading plan, take notes and highlight, consult devotionals and commentaries, and more—all with the help of intuitive, interactive tools.
Logos 7 Basic is a limited-feature version of Logos 7. With no credit card required, gain access to select features that are included in Logos 7 base packages, as well as a few datasets, books, and other resources.