5 Facts You Need to Know about Logos Bible Software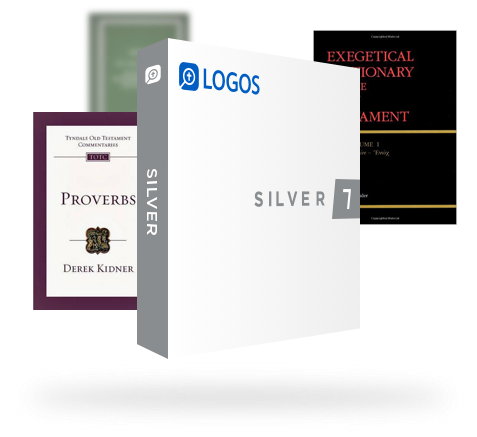 You'll Get Hundreds of Books for Pennies on the Dollar
We've partnered with the biggest names in Christian publishing to include a trustworthy Bible study library with every Logos base package. You get everything from inspiring devotionals to rigorous biblical scholarship. And you get it at a fraction of the price of building that library book-by-book.
Recommend for me
Explore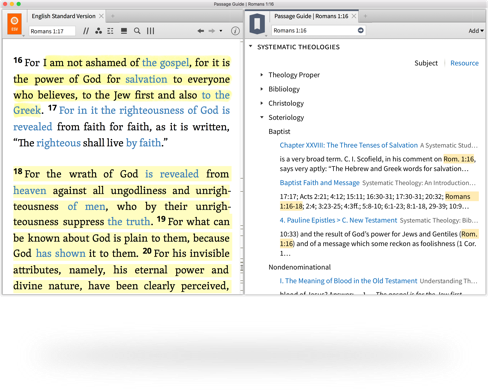 You'll Always Have the Right Book When You Need It
Will you actually use the hundreds of books in your new base package? Logos makes it simple to discover insights from books you might never have even thought to open before. Smart searches and guides show you everything your library says on any passage or topic in seconds.

Need help picking out your base package? Call us at 888-270-7536.

Logos Is Like Your Personal Bible Study Assistant
Logos is like a friend who has read every word in a huge theological library—and can show you where to find answers to all your biblical questions. The books and tools in Logos work together to surface insights buried in even the most obscure corners of your library.
Recommend for me
Explore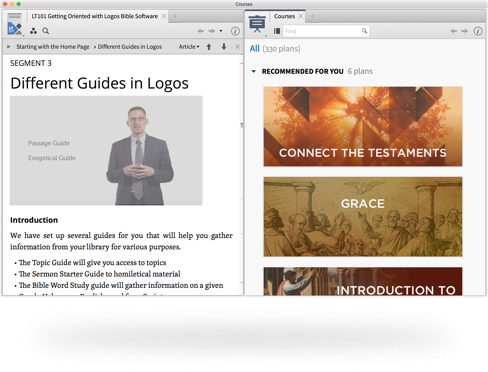 Training Is Built Right In
Using Logos is easier than you think. Start with premade layouts tailored for common Bible study tasks. Or choose from dozens of learning plans that pull together essential readings, media, and more on key topics and books. There's even a free Logos training course built right in.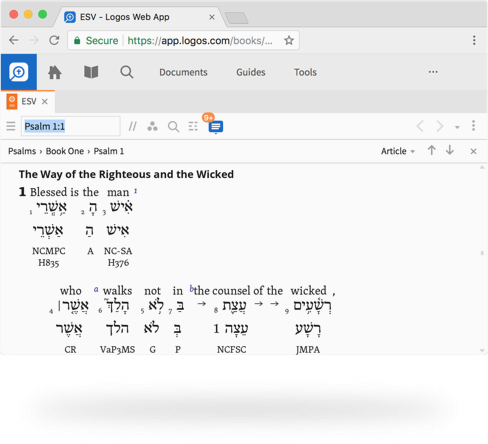 You Don't Have to
Download a Thing
Study the Bible and access your library anytime, anywhere. You get unlimited installs on any device. Just launch the Logos web app and your books, notes, highlights, Bible study tools—everything—is ready and waiting. Work offline with the desktop app or study on the go with our mobile apps.

Get the Biggest Logos Deal in Years
Take advantage of this limited-time offer while it lasts.

Recommend for me
Explore base packages
Questions? Call us at 888-270-7536 to find the base package that's right for you.

Up to 80% off Bible Study Resources
Save on commentaries, theology, courses, and more