Select Works of Geerhardus Vos (14 vols.)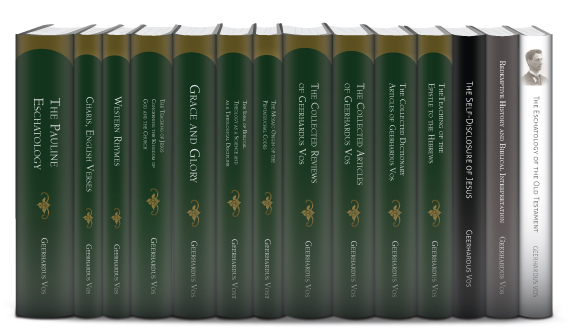 Interested in more of Vos' writings? His five-volume Reformed Dogmatics is currently being translated for the first time ever—available only through Logos.
Overview
Perhaps more than any other theologian at the turn of the twentieth century, Geerhardus Vos directed the future of Reformed theology with his teaching at Princeton Theological Seminary and his timeless writings. Collected in the Select Works of Geerhardus Vos, these 14 volumes represent the majority of his life's work, demonstrating his thorough knowledge of biblical theology, eschatology, exegesis, and interpretation. Everything from his sermons and class lectures to his poetry and book reviews are gathered here, providing an all-encompassing look at the writings of the "Father of Reformed theology."
Containing some of the most recent republications of his essential works, such as Redemptive History and Biblical Interpretation and The Eschatology of the Old Testament, these works demonstrate the enduring timelessness of his teachings and the need for them in today's scholarship. Along with his classic The Pauline Eschatology and Grace and Glory, these works are relevant for pastors, scholars, students, and even the layperson interested in modern Reformed thought. Logos Bible Software has even brought together the articles, book reviews, and dictionary articles published in numerous magazines and journals for republication in this collection, allowing you to find and reference his works with unprecedented speed and convenience.
The Logos digital edition brings these works to life. References in your library to these core texts will link them straight to the page, allowing you to read the back-and-forth debates of messianic consciousness or Mosaic authorship. Scripture references appear on mouseover, making it even easier to track his thoughts in his biblical theologies, and his dictionary articles integrate directly into your guides, dictionary look-up, and Bible Word Study tools.
Key Features
Important twenthieth-century theology still relevant in today's discussions
Classic teaching from an authority on biblical theology
Hard-to-find and rare books and articles, gathered together for the first time
Product Details
Title: Select Works of Geerhardus Vos
Author: Geerhardus Vos
Publisher: Logos Bible Software, P&R, Princeton University Press, American Tract Society, Reformed Press, A. C. Armstrong & Son, Anson D. F. Randolph & Company
Volumes: 14
Pages: 3,020
Individual Titles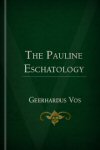 The Pauline Eschatology
Author: Geerhardus J. Vos
Publisher: Princeton University Press
Publication Date: 1930
Pages: 384
Said to be Geerhardus Vos' magnum opus, The Pauline Eschatology is the last of his works, demonstrating the fullness of his wisdom and experience in theology and exegesis. Having gone through several editions and publication cycles, this climax of Reformed scholarship brings essential Greek and Hebrew analysis to Paul's eschatological messages. The relationship between redemptive history and Pauline theology is thoroughly established, giving way to an in-depth exploration of eschatology and resurrection.
Vos is one of the great Reformed thinkers of history. He does a great job in this book of showing from scripture how Paul viewed the 'last days.' Even if you don't agree with him, you can not deny the exegesis. This is a great work, and a must have for students of eschatology.
—Isaac Curtis Johnson, pastor, Madison Heights Church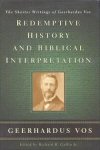 Redemptive History and Biblical Interpretation: The Shorter Writings of Geerhardus Vos
Author: Geerhardus J. Vos
Editor: Richard B. Gaffin, Jr.
Publisher: P & R Publishing
Publication Date: 2001
Pages: 571
Emphasizing the historical character of biblical revelation, Vos was able to clarify the pervasive meaning of Scripture by bringing into view its basic structure. Far from an array of isolated prooftexts, the Bible was, for Vos, an organism—its rich diversity giving unaminous expression of its redemptive message. In Redemptive History and Biblical Interpretation, the shorter writings of this famed theologian have been gathered under one cover. The reader will discover here numerous major biblical and theological studies, selected addresses, and book reviews, as well as a 13-page bibliography of Vos' writings.
An important publishing venture. . . for it makes available a large number of writings of a notable theologian which had previously been difficult to obtain. . . especially our ministers, but also all those who are interested in theology, ought to purchase this book.
—H. Hanko, Standard Bearer
There are great riches in this volume for the student of theology. All who are convinced of the importance of biblical theology and thorough-going scholarship will prize this collection.
—Evangelical Presbyterian
Dr. Gaffin has made valuable articles available to people who might never have tackled one of Vos's larger works. . . . the book belongs in theological libraries, but it might well be given to young ministers beginning their libraries, as well as general readers interested in the Reformed faith.
—Christian Observer
Richard B. Gaffin, Jr. is Charles Krahe Professor of Biblical and Systematic Theology at Westminster Theological Seminary, where he has taught since 1965. An ordained teaching elder of the Orthodox Presbyterian Church, he is also the editor of the first-ever English translation of Geerhardus Vos's Gereformeerde Dogmatiek (Reformed Dogmatics), sold only by Logos Bible Software.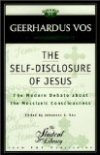 The Self-Disclosure of Jesus: The Modern Debate about the Messianic Consciousness
Author: Geerhardus J. Vos
Publisher: P & R Publishing
Publication Date: 1978
Pages: 312
Did Jesus claim to be the Messiah? What Vos discerned in his day applies equally to ours: "a certain class of writers" regards with "disfavor . . . the Messianic element in the Gospels." His comprehensive, detailed refutation of such writers has helped Christians answer these questions affirmatively for more than 85 years.
First released in 1926, The Self-Disclosure of Jesus is among Vos' most well-known and sought-after works, demonstrating his influence on Reformed and Presbyterian thought, and answering the questions raised by theories of the "messianic secret" and, fundamentally, the mission of Jesus.
Vos's insights are penetrating, refreshing, and orthodox. His rebuttal of Wrede's 'messianic secret' theory is prescient and, in my opinion, devastating. Besides all this, the book is a superb defense of the deity of Christ.
The reappearance of this volume is most welcome. Vos's treatment of the messianic identity and self-consciousness of Jesus revealed in the Gospels (though dated at points where it counteracts largely moribund errors of 100 years ago) is of enduring value.
—Richard B. Gaffin, Jr., Charles Krahe Professor of Biblical and Systematic Theology, Westminster Theological Seminary
This work remains an important contribution to both Gospel studies and systematic studies.
—T. David Gordon, professor of religion and Greek, Grove City College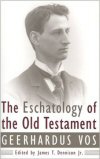 The Eschatology of the Old Testament
Author: Geerhardus J. Vos
Editor: James T. Dennison, Jr.
Publisher: P & R Publishing
Publication Date: 2001
Pages: 176
In this previously unpublished material, a pioneer in Reformed biblical theology examines the hopes, expectations, and understanding of Old Testament saints regarding the future. Compiled from several manuscripts relating to Geerhardus Vos' course on Old Testament eschatology, this volume weaves together the most complete text of his study on the subject. Vos addresses a wide range of questions surrounding both individual and collective eschatology from key passages throughout the Old Testament. Whether he is discussing the intermediate state or the meaning of Sheol, Messaniac expectations or the Day of the Lord, Vos' supernaturalism contrasts with the hopelessness of naturalistic views.
This is one of the most helpful theological works ever written. Vos' chapter on the Mosaic Theocracy is essential for understanding the eschatological dimension to the Old Covenant era. I cannot recommend this work enough.
—Nick Bratzig, ThM, Puritan Reformed Theological Seminary
James T. Dennison, Jr. received his BS from Geneva College, and his BD, MDiv, and ThM from Pittsburgh Theological Seminary. He was ordained in the UPCUSA, the PCA, and then the OPC. He served as librarian and lecturer in church history at Westminster Theological Seminary from 1980 to 2000. He currently serves as academic dean and professor of church history and biblical theology at Northwest Theological Seminary. He is the editor of the biblical-theological preaching journal, Kerux, and the author of The Market-Day of the Soul: The Puritan Doctrine of the Sabbath in England, 1532–1700.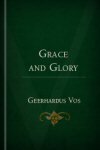 Taken from sermons Geerhardus Vos preached at Princeton Theological Seminary, Grace and Glory continues to prove how much modern Christian scholarship owes to his contribution over a century ago. As always, Vos draws our attention to the new covenant Jesus mediated between man and God, and through these six sermons, returns to the ultimate gift from God—which turns out to be our ultimate hope and joy.
Contents:
The Wonderful Tree
Hungering and Thirsting after Righteousness
Seeking and Saving the Lost
"Rabboni"
The More Excellent Ministry
Heavenly-Mindedness
Often more respected than understood, Vos continues to fascinate and enthrall. These sermons reveal the penetrating exegetical insights of some of the most fascinating and powerful sermons ever preached. A century later, they continue to make us gasp in wonder and admiration, driving to read and then re-read these lines to behold the treasure that lies beneath the surface.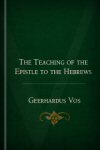 The Teaching of the Epistle to the Hebrews
Author: Geerhardus J. Vos
Publisher: P & R Publishing
Publication Date: 1974
Pages: 132
Containing Vos' essential teachings on the Epistle to the Hebrews from his classroom lectures at Princeton Theological Seminary, this volume provides an excellent commentary for a Reformed understanding of the Book of Hebrews.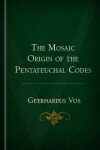 This is the volume that brought Vos to the forefront of scholarship in his day. Originally published as his dissertation, The Mosaic Origin of the Pentateuchal Codes rebukes and refutes the then-modern scholarship of German theologians challenging the Mosaic authorship of the first five books of the Bible. Vos lays the groundwork for future scholarship in defense of Moses as the historical writer for the Pentateuch.
I do not know where a more satisfactory exhibition can be found, of what intelligent readers would wish to learn, in so small a compass.
—W. Henry Green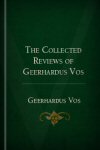 This unique-to-Logos resource contains the collected book and article reviews of Geerhardus Vos, taken from the Princeton Theological Review, the Presbyterian and Reformed Review, the American Journal of Theology, and the Princeton Review. With over 100 reviews published between 1889 and 1919, these analyses of important works demonstrate Vos' commitment to academic scholarship, genuine Christian teaching, and the glorification of Christ in theological studies.
He reviews important works such as: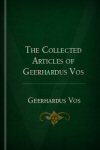 This unique work compiles all of Geerhardus Vos' academic articles written for journals and magazines at the turn of the twentieth century. Primarily pulling from the Princeton Theological Review, The Bible Student, and the Presbyterian and Reformed Review, these articles address specialized and specific theological explorations, controverseys, and discussions of his day.
Articles include:
"The Alleged Legalism in Paul's Doctrine of Justification"
"The Eschatological Aspect of the Pauline Conception of the Spirit"
"Modern Dislike of the Messianic Consciousness of Jesus"
"The Second Coming of Our Lord and the Millennium"
"The Modern Hypothesis and Recent Criticism of the Early Prophets"
"Eschatology of the Psalter"
And dozens more!
This Logos-unique resource contains dozens of dictionary articles written by Geerhardus Vos for various publications, including ISBE, Dictionary of the Apostolic Church, Dictionary of Christ and the Gospels, and A Dictionary of the Bible. This work comes tagged as a dictionary resource, allowing you to look up dictionary words as defined by Vos using your Guides, the right-click menu, or the Bible Word Study tool.
Discover how Vos defines important concepts, such as:
"Salvation"
"Eschatology (of the New Testament)"
"New Jerusalem"
"Omnipresence"
"Longsuffering"
And many more. . .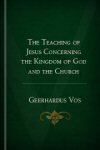 Taking a biblical-theological perspective on the Kingdom of God—specifically through the teachings of Jesus—Vos begins a long discussion on the relationship between Jesus' Kingdom and the church. He establishes the "now and not-yet" concept of the Kingdom of God, a kingdom that is both eschatological and present in nature. He addresses the occurances of "Kingdom of God," "Kingdom of Heaven," and the Old Testament revelations of earthly and heavenly kingdoms. This is a core text for any biblical or theological study of the Kingdom of God.
As a synthesis of Jesus' teachings upon The Kingdom it is most excellent, balanced, broad, well reasoned, really digested. It is written in full view of many conflicting opinions. But it faces them all with the fair, full strength of Christ's well ordered Messianic schemes. It honors the Lord's kingliness and righteousness and mercy unitedly and alike, conceiving and presenting the whole simply and in a rich unison.
—The Hartford Seminary Record
[This is] Geerhardus Vos' early work on the 'now' and 'then' double reality of the kingdom of God in Jesus' teaching, almost two decades earlier than Ridderbos' The Coming of the Kingdom.
—Tsun-en Lu, PhD, hermeneutics and biblical interpretation, Westminster Theological Seminary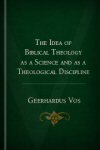 Delivered in May, 1894, as his inaugural address as professor of biblical theology at Princeton Theological Seminary, this groundbreaking work has seen republication several times since, growing in popularity and referenced as often as any of Vos' other works. Here he discusses the fundamental idea behind the pursuit of biblical theology, and the very nature of biblical theology itself.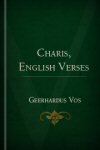 The majority of these 28 poems were originally written in English and had never before seen publication, although a small handful were written and published first in Dutch.
Poems include:
Autumn Roses
Nativity
Power of Praying
Andromache
And many more. . .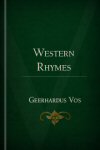 This volume contains 23 of Vos' own self-published poetry, all written originally in English after Geerhardus Vos moved to the United States.
Poems include:
Futile Ploughing
The Mission Bell
Autumn's Ending
A Little Friend
And many more. . .
About Geerhadud Vos
Geerhardus J. Vos (1862–1949) was a Dutch-American theologian. He was the first alumnus of Calvin College (then Theological School) to earn a doctoral degree. Vos studied Old Testament at Princeton Seminary and graduated with honors. He then went on to do doctoral work in Semitics at the University of Berlin for one year, followed by two years at the University of Strasburg. He returned to teach at Calvin in 1888, but accepted an invitation to hold Princeton's new chair of biblical theology in 1892. He held the chair until his retirement in 1932. During his time at Princeton, he taught some of the great Reformed minds of the twentieth century, including John Gresham Machen and Ned Bernard Stonehouse. Vos was also an essential catalyst in the establishment of Biblical Theology as a discipline. He passed away in 1949. Vos' thinking and scholarship in theology has influenced Cornelius Van Til, John Murray, Richard B. Gaffin Jr., and Herman Ridderbos.