Logos Mobile Ed
Breaking down barriers
to biblical education
Good theological education is an invaluable resource. Unfortunately, a long list of priorities keep most people from being able to pursue their goal: finances, family, career, and church, to name a few.
Mobile Ed breaks down these barriers by bringing education to you, so you don't have to give up your commitments to invest in your skills and knowledge.
Mobile Ed brings solid biblical education to you, where you are
Further your biblical education, wherever you are, equipped with a vast theological library and teaching from renowned professors. You'll keep your home, church, and job—and you'll avoid traditional education's years of debt.
Concise, personal video lessons
Mobile Ed lectures are presented as short, insightful videos. Rather than wading through an hour long film to find content, our professors have broken down lessons into logical and easily digestible sections so you can manage your coursework in the midst of day to day life.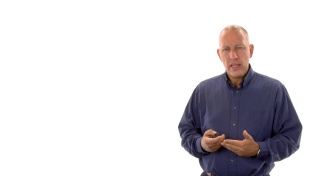 Preview a lesson from Dr. Goheen's Biblical Interpretation Series
Superpowered transcripts connect
lectures to your entire Logos library
Mobile Ed video transcripts interact with your Logos resources, so every word your professor speaks becomes a link to your entire theological library. If the professor mentions a topic you want to know more about, simply pause the video and select the topic mentioned—in seconds you're connected to every place in your Logos library where this topic is mentioned.
Learn more about the Mobile Ed library ›
Video tutorials teach you how to do your own biblical research
Mobile Ed tutorials help you master the world's most advanced Bible software by learning how and when to use Logos' specialized tools and features. Each course is accompanied by video tutorials that walk you through the software, illustrate how the professor arrived at key points, and show you how to do the same.