Introducing Logos 9
Don't Sweat the Small Group
Logos is a Bible study and lesson prep platform that helps you build on the insights of your favorite authors and teachers—so you can teach with confidence and authority.
Answer a few questions to find the right Logos package.Take quiz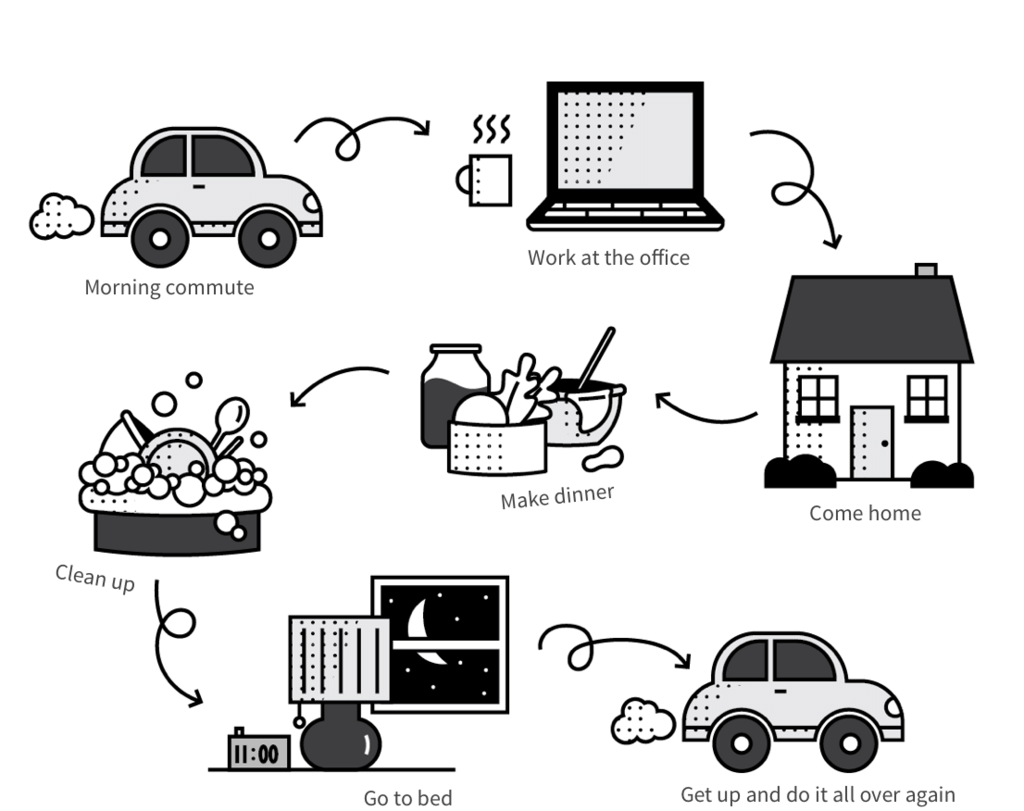 The Old Way
It's Way Too Hard to Find Time for Bible Study Prep
And even if you had the time to study the Bible like your favorite author or preacher, would you know how to start? Most of us settle for just summing up what our heroes say, even though we'd love to build on their teaching with our own insights.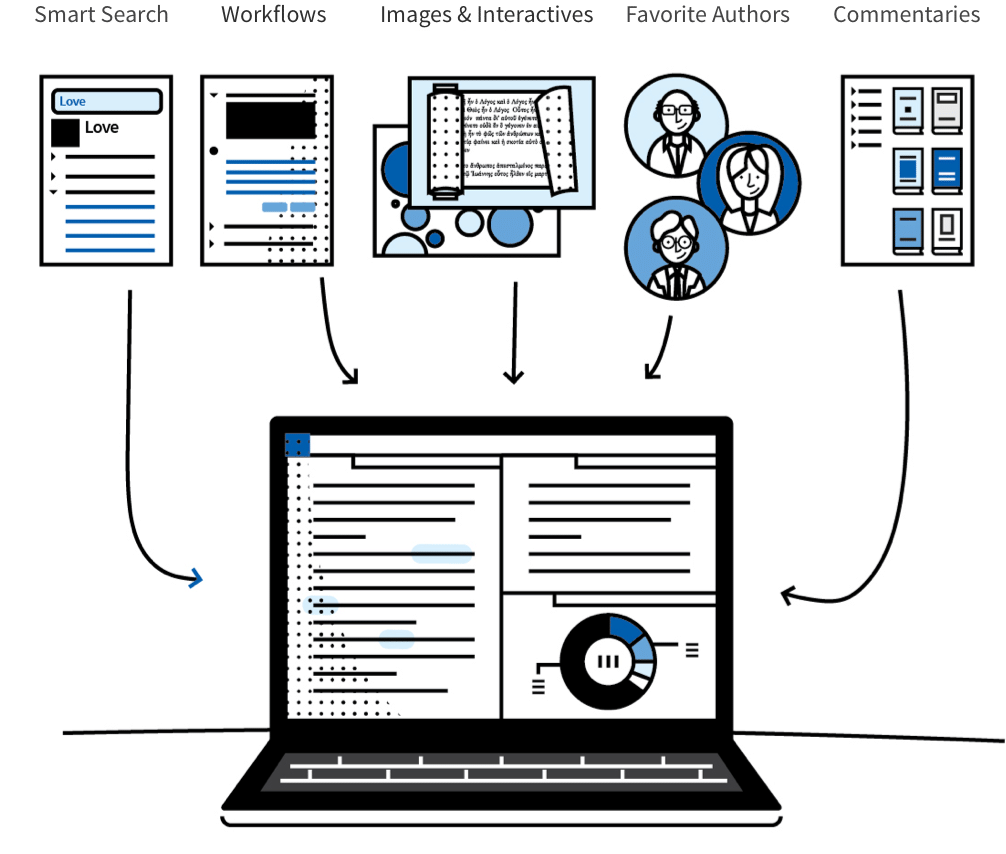 The Logos Way
Logos Makes Your Prep Super Fast—and Much More Meaningful
You'll cut straight to fascinating insights from your favorite authors. And because it has simple study guides that help you discover biblical truth for yourself, you'll head into small group with confidence that you know what you're talking about.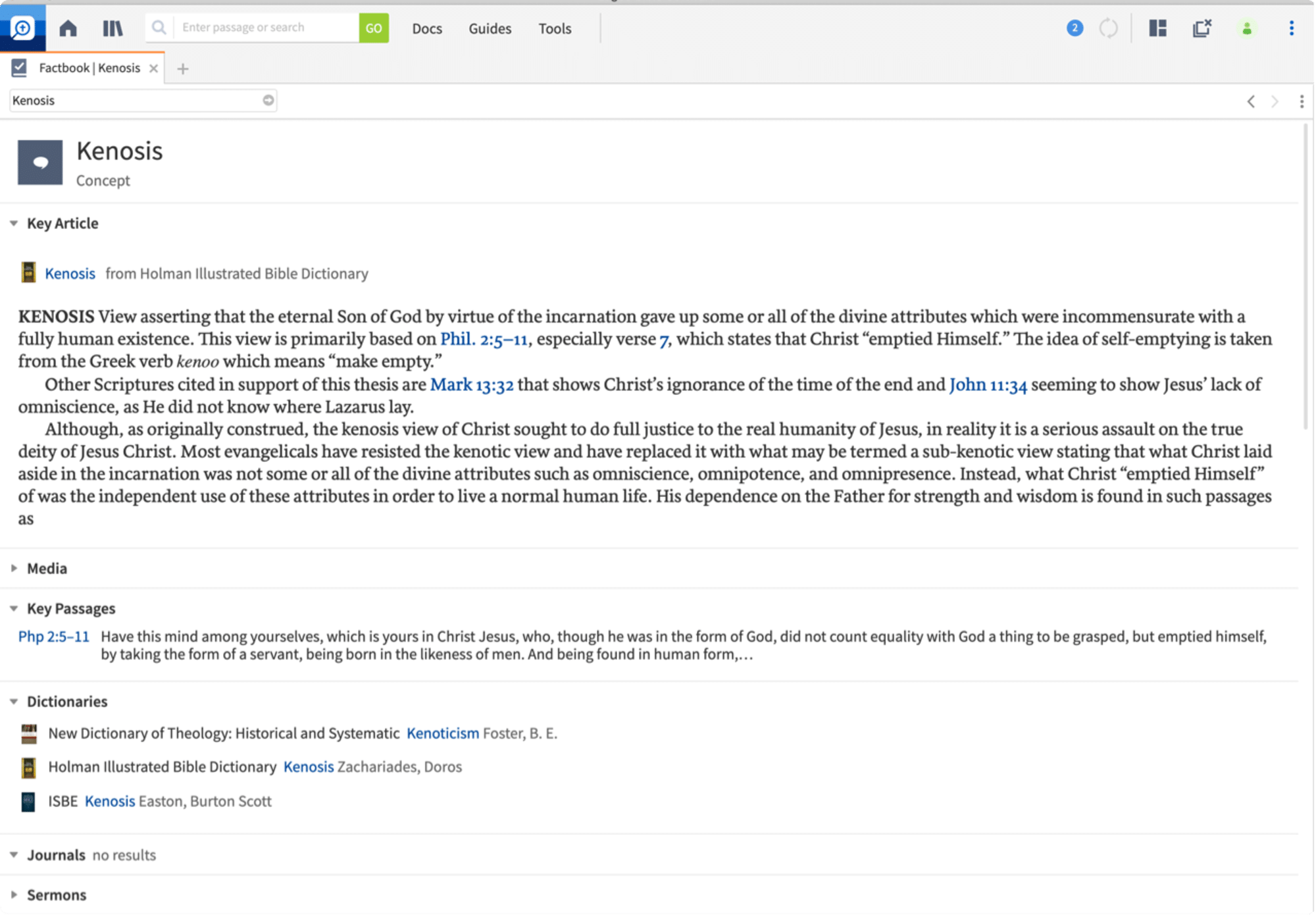 Put Busywork to Rest
Consulting a typical library is full of flipping pages, walking to the shelf, and shuffling through books. It's only as fast as your fingers can flip and your eyes can scan. But with Logos, a quick search reveals everything a built-in Bible study library says on any passage or topic.
Cynthia, small group leader
"I LOVE workflows. I could go on, but all I'd be doing is repeating myself over and over again. I love workflows, I love workflows, I love workflows…"
Answer a few questions to find the right Logos package.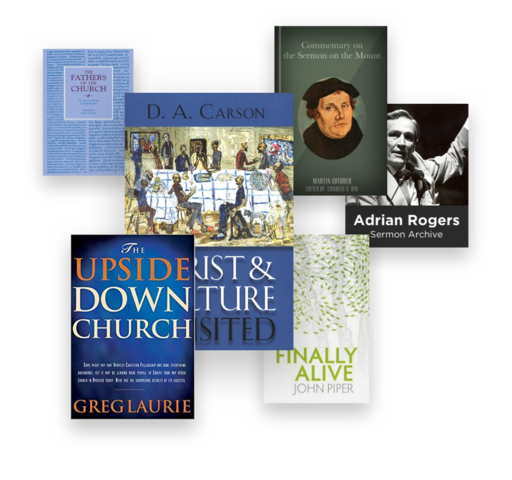 Your Favorite Teachers. And Theirs.
Not only do your favorite teachers recommend Logos. Not only are their books included in Logos packages. Logos also includes works by writers who shaped their teaching. You'll have everything you need to discover life-changing biblical truth for yourself.
Join Millions of Pastors and Church
Leaders Who Use Logos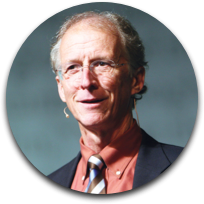 John Piper, pastor and founder, Desiring God Ministries
"Logos is phenomenal."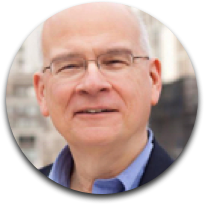 Dr. Timothy Keller, author and pastor, Redeemer Presbyterian Church
"I have found Logos to be the most intuitive and complete Bible software out there."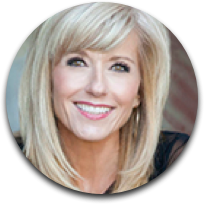 Beth Moore, founder, Living Proof Ministries
"I use Logos virtually every single workday and, when I'm on the road, it goes right with me. That's the beauty of it. I love it and depend on it constantly."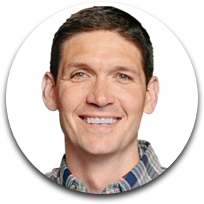 Matt Chandler, author, speaker, and elder, The Village Church
"There's no better way to dig into the Word than with Logos Bible Software."
John MacArthur, president, Grace to You
"Logos is a magnificently rich resource for all students of the Bible. How I wish such a library had been available at my fingertips during my seminary days!"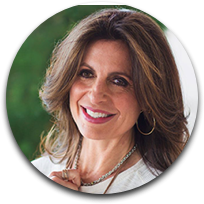 Lisa Bevere, New York Times bestselling author
"Logos offers the most engaging, in-depth study tools I've ever encountered. You'll never approach the Bible the same way again! "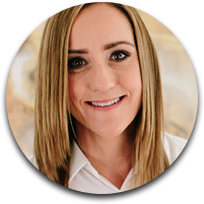 Christine Caine, author and speaker
"I can't think of a better investment in your ministry and studies than this amazing resource."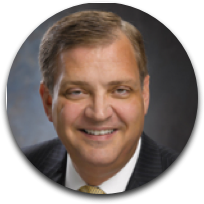 Dr. R. Albert Mohler Jr., President, The Southern Baptist Theological Seminary
"Logos is unprecedented and a great gift to those who will study the Bible in this generation. "

Stop Giving Up on Verses You Don't Get
We've all glossed over those genealogies and Levitical laws. But when you have to actually teach those passages, you don't get a free pass. Logos makes confusing verses light up with rich meaning. Media, book excerpts, quotes, and much more reveal themselves with a click or tap.
Don't Leave Your Highlights in the Dark
How many times have you highlighted some life-changing quote or verse . . . but can't seem to track it down again? Or what about all those notes that got lost, scrapped, or forgotten? With Logos, they're all intuitively organized and totally searchable—automatically.
People Are Messy. Helping Them Doesn't Have to Be.
As a leader, people look to you for help. Now you have help navigating those tough conversations. Search for any topic—like conflict, doubt, or anger—and Logos gives you quick access to everything a built-in collection of counseling resources has to say.
Daniel, elder and teacher
"This software is awesome! It has everything you need and . . . will save you time."
Answer a few questions to find the right Logos package.
Watch the Newest Features in Action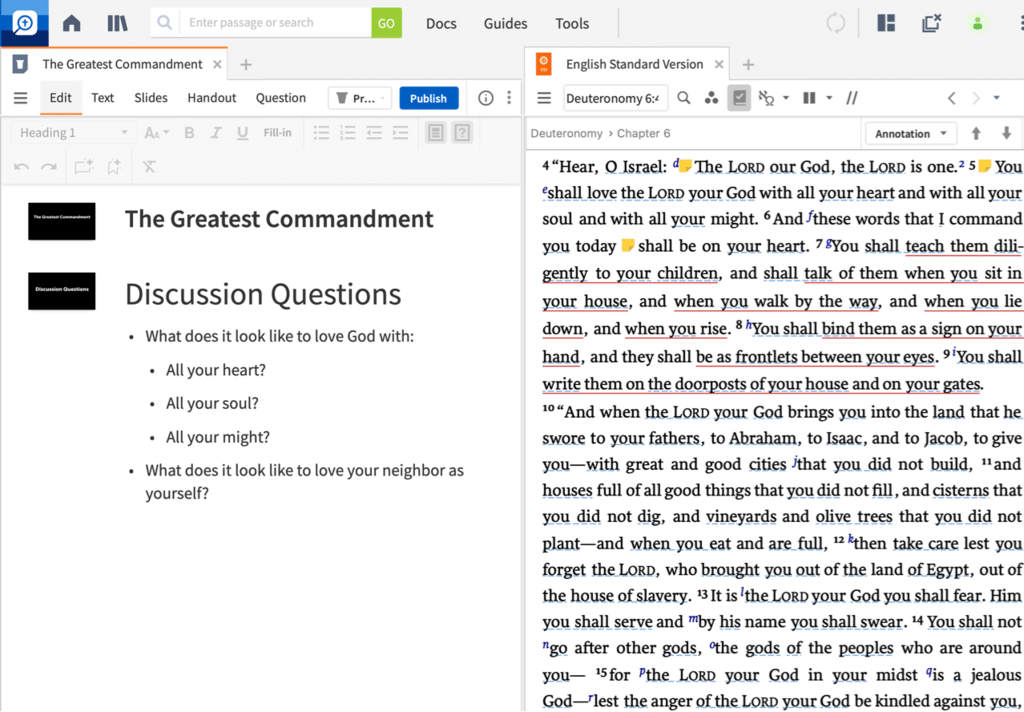 Put Your Head in the Write Place
Sometimes bullet points on a scrap of paper just won't cut it. That's why Logos includes a writing tool made for sermons but perfect for small group. Just type into the built-in word processor, and Logos automatically creates slides based on what you write. You can also create handouts, customize your slide theme, and more.
Never Lose Their Attention—or Your Place
The only thing worse than watching their eyes glaze over is hopelessly searching for your spot in your notes. With the Logos mobile app, your lesson plan turns into an easily readable manuscript with a tap. There's even a timer that gives you a heads-up when you're going long.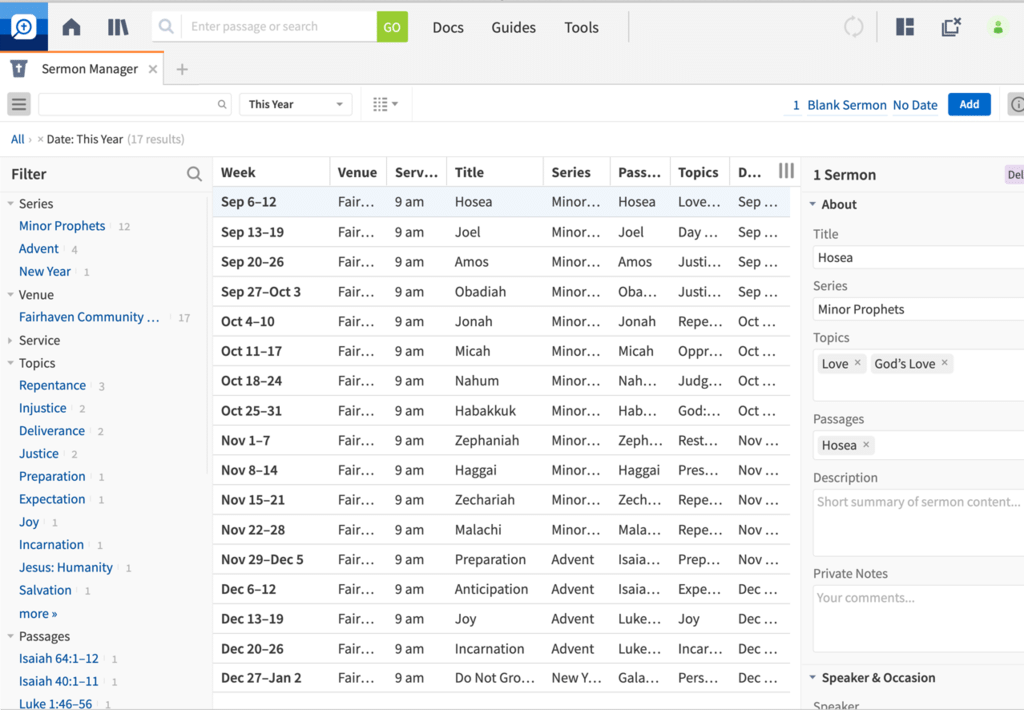 Plan Ahead without Losing Your Mind
It's hard to plan ahead when you have a full-time job and a Bible study to lead. Thankfully, Logos includes Sermon Manager, a simple yet powerful tool built for pastors but perfect for leaders like you, too. Map out an entire year's worth of small group or Bible study—even accounting for holidays and school breaks—in record time.

Prepare Small Group Lessons That Go Over Big
Get your Logos package for as low as $20/mo.
Payment plans configured In cart.
Need help picking? Answer a few quick questions.
Take quiz
Call a Bible study expert at 888-875-9491.