JULY'S PUBLISHER SPOTLIGHT
Up to 50% off IVP and SPCK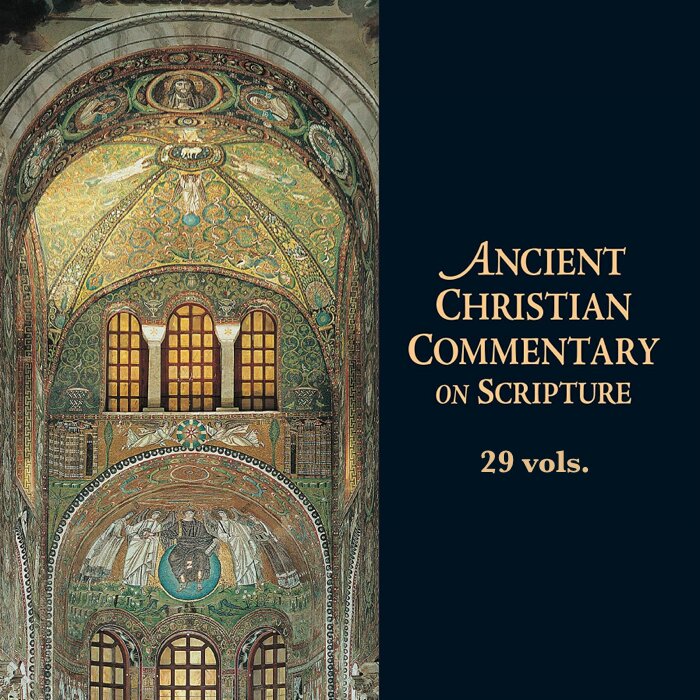 Ancient Christian Commentary on Scripture Complete Set, Updated Edition | ACCS (29 vols.)
The Ancient Christian Commentary on Scripture (ACCS) does what very few of today's students of the Bible can do for themselves. The vast array of writings from the Church Fathers—including many that are available only in the ancient languages—have been combed for their comment on Scripture. From these results, scholars with a deep knowledge of the fathers and a heart for the Church have hand-selected material for each volume, shaping, annotating, and introducing it to today's readers. Each portion of commentary has been chosen for its salient insight, its rhetorical power, and its faithful representation of the consensual exegesis of the early Church.
Regular price: $499.99
Save 40%
Your Price: $299.99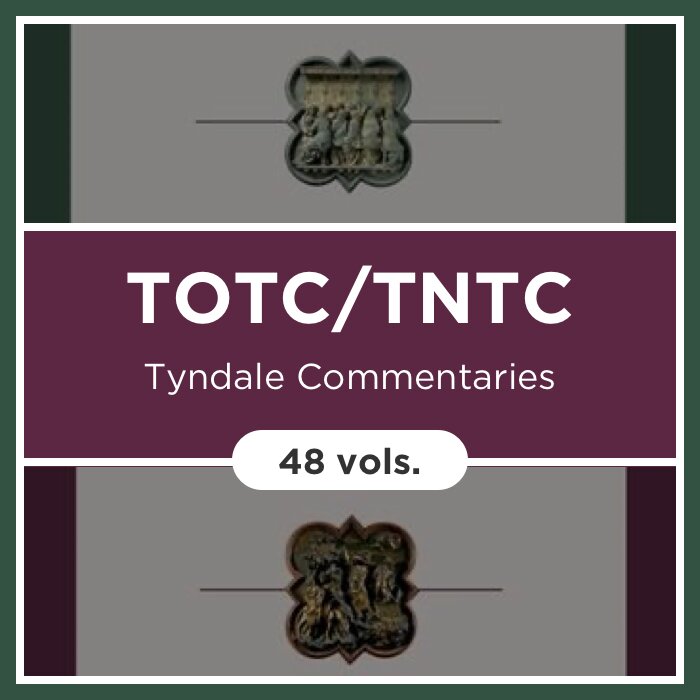 Tyndale Commentaries | TOTC/TNTC (48 vols.)
This massive collection of the Tyndale Old Testament Commentaries (TOTC) and the Tyndale New Testament Commentaries (TNTC) to provide an exposition of Scripture that is thorough and abreast of modern scholarship, yet at the same time loyal to Scripture as the infallible Word of God. The Tyndale Commentary Series has long been a trusted resource for Bible study. Written by some of the world's most distinguished evangelical scholars, each book offers clear, reliable, and relevant expositions.
Regular price: $395.99
Save 50%
Your Price: $197.99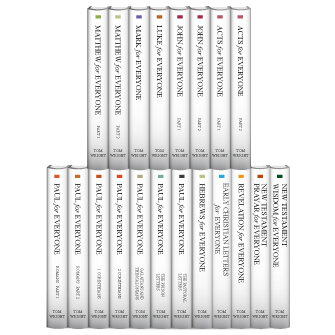 New Testament for Everyone Series (20 vols.)
The New Testament for Everyone Series provides a series of guides to the books of the New Testament. N.T. Wright has undertaken a tremendous task: to provide guides to all the books of the New Testament, and to furnish them with his own fresh translation of the entire text. Throughout the series, Wright's own translation is combined with a highly readable discussion, with background information, useful explanation and interpretation, and thoughts as to how the text can be relevant to our lives today.
Regular price: $219.99
Save 40%
Your Price: $131.99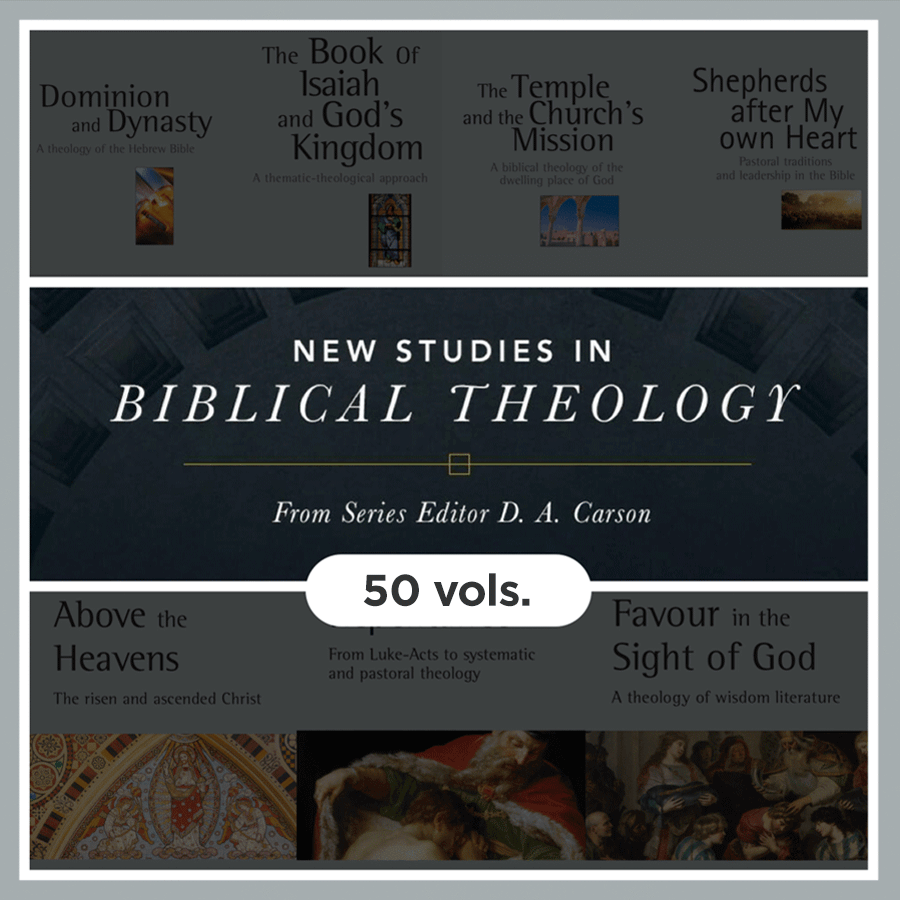 New Studies in Biblical Theology Series Collection | NSBT (50 vols.)
Learn about the individual and often challenging themes interwoven across the Bible through biblical theology. The New Studies in Biblical Theology (NSBT) series helps you carefully and sensitively address key issues in a clear biblical theology approach. By simultaneously instructing and edifying, interacting with current scholarship, the NSBT points the way forward. Drawing from well-respected biblical scholars such as D.A. Carson, Craig L. Blomberg, and G.K. Beale, this series represents the elite in biblical theology.
Regular price: $629.99
Save 40%
Your Price: $377.99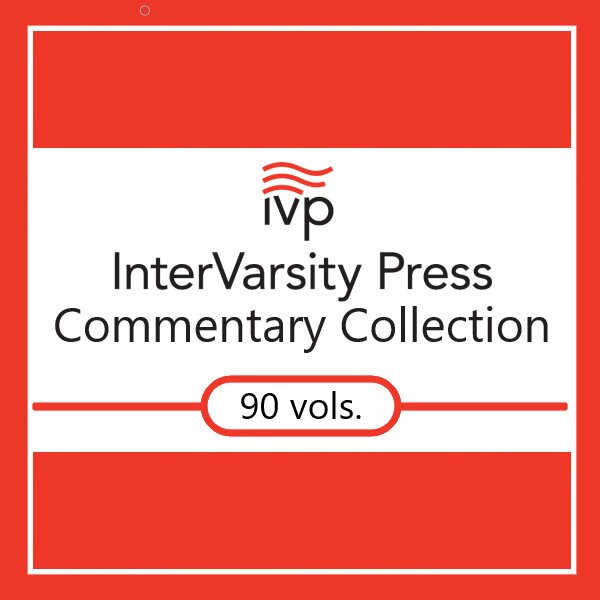 IVP Commentary Collection (91 vols.)
Known for the high quality of its publications, InterVarsity Press is a trusted source of Christian scholarship. The resources included in this collection will demonstrate their value over and over as you delve into the riches of the Scriptures, shedding new light on beliefs often taken for granted. The IVP Commentary Collection (91 vols.) presents a rich selection of commentaries for your bible study, providing something for everyone regardless of their background or experience whether you are a layperson, pastor, student, or scholar.
Regular price: $2,099.99
Save 52%
Your Price: $999.99