NOVEMBER'S PUBLISHER SPOTLIGHT
Save on Top Resources from Augsburg Fortress until December 1!

Featured
---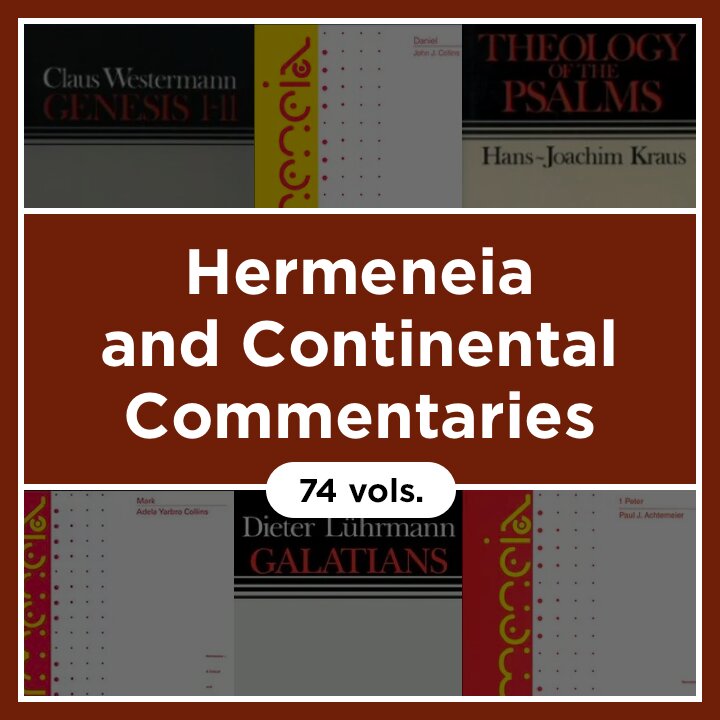 Hermeneia and Continental Commentaries (74 vols.)
This unique collection brings together two leading technical commentary series. The Hermeneia series is designed to be a critical and historical commentary to the Bible without arbitrary limits in size or scope. It utilizes the full range of philological and historical tools, including textual criticism (often slighted in modern commentaries), the methods of the history of tradition (including genre and prosodic analysis), and the history of religion. The Continental Commentary Series makes leading critical biblical scholarship from German and French scholars available to the English-speaking world. This series combines scholarly excellence with academic rigor to benefit pastors, students, and scholars of both the Old and New Testament.
Regular price: $2,199.99
Save $880.00 (40%)
Your Price: $1,319.99
Fortress Collections | 40% Off
---
Fortress Individual Titles | 40% Off
---
Need help deciding which collection is right for you?
Talk to our resource experts: (888) 875-9491