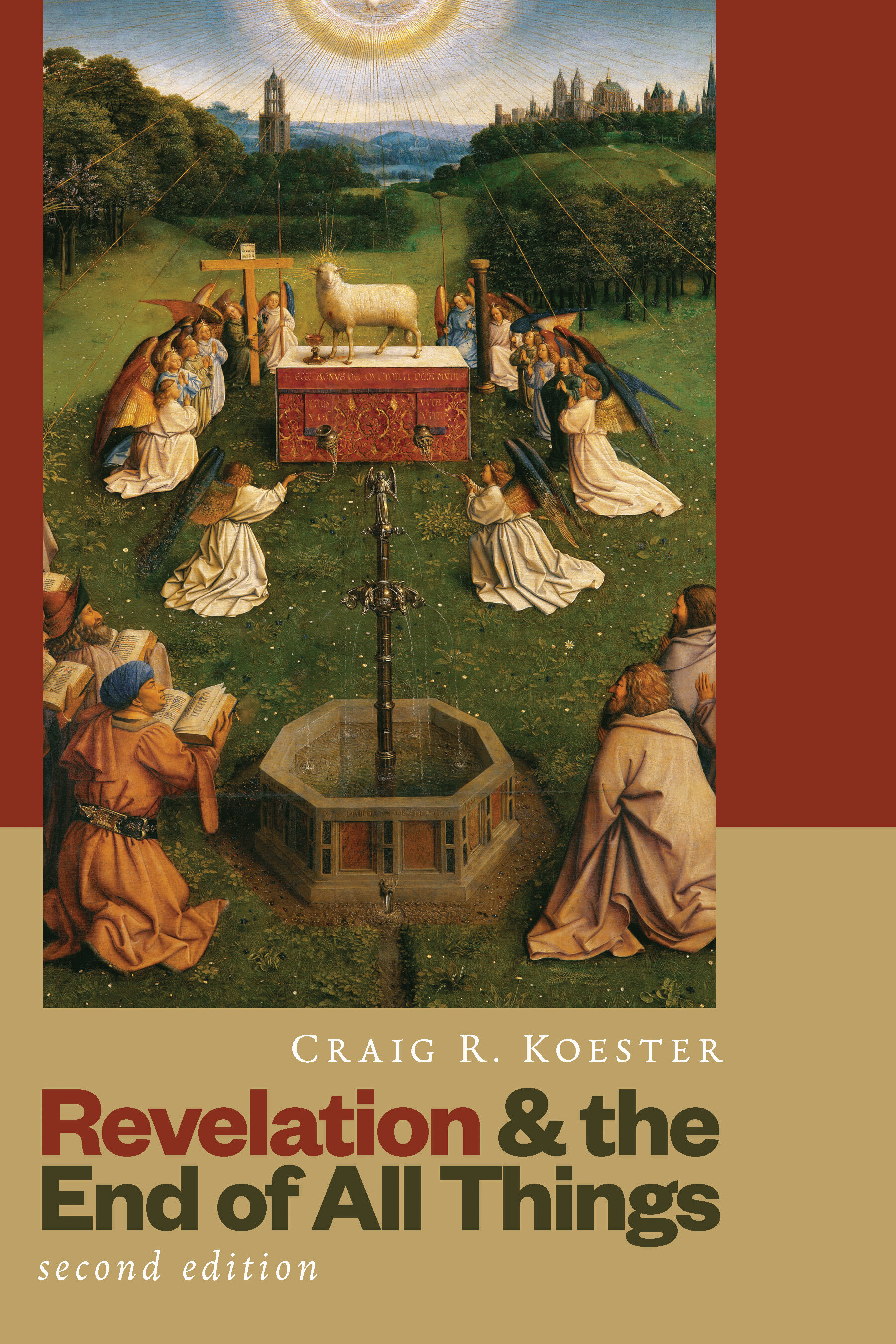 Revelation and the End of All Things, 2nd ed.
Since its first publication in 2001, Revelation and the End of All Things has been a highly readable guide to one of the most challenging books in the Bible. Engaging the questions people most frequently ask about Revelation and sensationalistic scenarios about the end of the world, Craig Koester takes his readers through the entirety of Revelation, offering perspectives that are clear and compelling. In the second edition Koester provides new insights from recent scholarship and responses to the latest popular apocalyptic voices. Study questions make this new edition ideal for use in classrooms and study groups. Revelation and the End of All Things offers an accessible, engaging, and profoundly hopeful interpretation for students and general readers alike.
The Heart of Christ in Heaven Towards Sinners on Earth (audio)
The Son of God sitting at the right hand of the Father in the throne room of Heaven—a perfect, eternal, and sinless being—is a daunting and intimidating image. Thomas Goodwin seeks not to diminish that truth, but to enhance it by ensuring the church that Jesus Christ is also still perfectly loving and astoundingly forgiving. His love for His people is pure, genuine, and humble. He is still the one who washed His disciples' feet and met a sinner at the well. He is a compassionate and tender father who desires to encourage and uplift His children. Goodwin encourages Christians to endeavor to fully grasp this concept and to let it influence their own perception of and love for Christ. In understanding this truth, seeking to return that love, to the best of human ability, is the inevitable immediate response. To gratefully love in return is the only true reaction to realizing and feeling such an unconditional love from such a perfect God.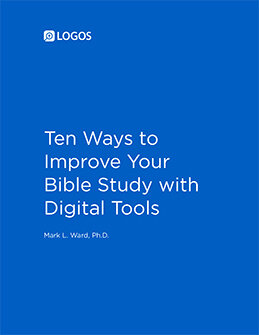 Ten Ways to Improve Your Bible Study with Digital Tools
In just seconds, Logos Bible Software can help you discover insights it could take days to find combing through a paper library. But using this powerful technology doesn't have to be intimidating—and it doesn't have to mean giving up your print library. In fact, Logos can fit right in with the workflow you already know and love. In this free ebook, Dr. Mark Ward demonstrates how Logos can help you spend less time flipping pages and hunting down cross-references, and more time uncovering insights from God's Word.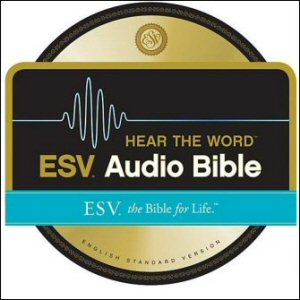 ESV Hear the Word Audio Bible
Now the complete ESV Bible comes alive in audio format! The new ESV Hear the Word Audio Bible provides more than 75 hours of Bible reading, conveniently captured in digital form for listening at home, in your car, or on your mobile device. The word-for-word precision, literary excellence, dignity, and beauty of the ESV Bible come through with remarkable clarity in this audio recording. The ESV Hear the Word Audio Bible is ideal for busy commuters, people on the go, and for the visually impaired—anyone who prefers to listen to as well as read the Bible. Now you can listen to precise word-for-word translation of the ESV and engage with the Word of God like never before.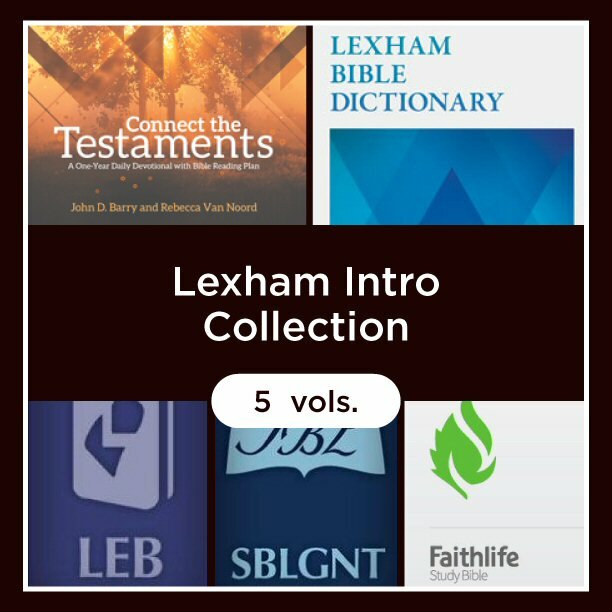 Lexham Intro Collection (5 vols.)
Get started using Logos Bible Software with a collection of high quality Bible study resources—for free! With the Lexham Intro Collection, you'll get right into the study of the Word. With an English Bible and Greek New Testament, an audio New Testament, a Bible dictionary, the world's most advanced study Bible, and a 365-day devotional, you'll begin to see why Logos Bible Software is the most acclaimed Bible software for serious biblical study. Whether using your tablet, phone, desktop, or Mac, this collection provides a well-rounded introduction to biblical studies in Logos.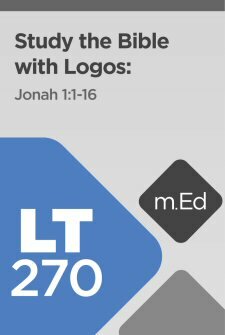 LT270: Study the Bible with Logos: Jonah 1:1–16
Learn ten Bible study steps in ten video lessons. Go beyond simple Bible reading to serious Bible study, using the powerful tools in Logos Bible Software. Through a case study on Jonah 1:1-16, you'll learn to Observe, Interpret, and Apply the Bible, an efficient and rewarding method you can use with any passage of Scripture. This course was adapted from a longer version of the same content. LT271 will give you greater insight into Jonah 1 and more training on Logos tools, while this abridgment is suited to those who wish to fast-track their introduction to Bible study with Logos.
Shakespeare's Sonnets
Sonnets 1–126 address a young man, praising his beauty and urging him to marry so his beauty may last for generations. In sonnets 127–154, the poet writes of his relationship with a woman, who he refers to as the Dark Lady. The poems fluctuate between feelings of love, hate, jealousy, and contempt.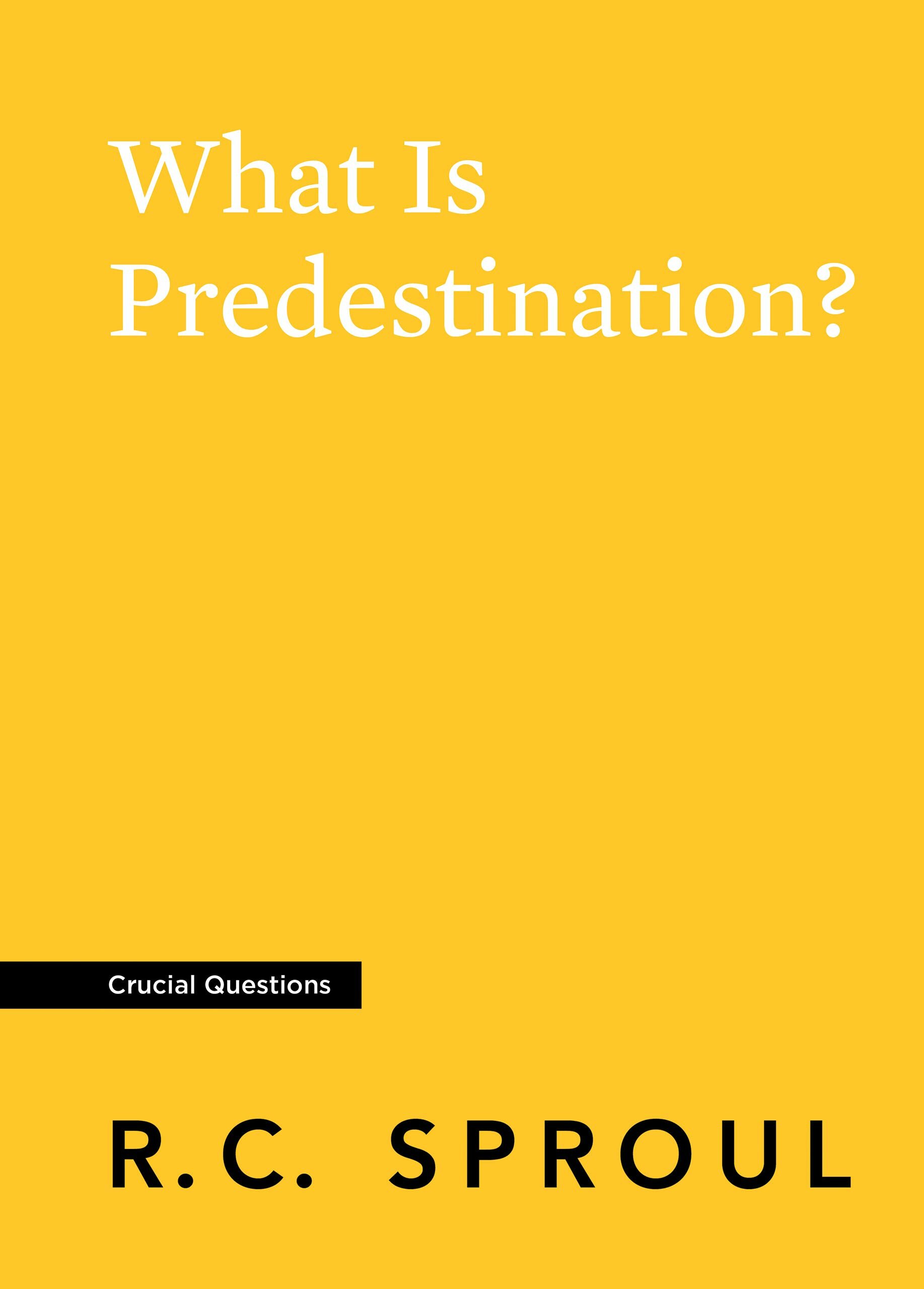 What Is Predestination? (Crucial Questions)
The Bible clearly teaches that we contribute nothing to our salvation. It is the gift of God (Eph. 2:8), and He alone saves. Yet many Christians bristle at this idea. If God decides who will believe, they reason, doesn't that destroy free will? Isn't it unfair to punish people who had no choice? In this booklet, Dr. R.C. Sproul clears up common misconceptions and distortions of the doctrine of predestination. Far from being fatalistic, this doctrine reveals the riches of God's grace and brings comfort to our souls.