Customized Discounts of 20% or more
Enjoy an academic discount of 20% or more in addition to dynamic pricing on base packages and select resources! Students, faculty, and school staff can now focus on building an advanced theological library within Logos Bible Software.
Advance your study with Logos
Expose the Forms and Frequency of Lemmas
Enter a Greek or Hebrew lemma and see its forms and distribution in an easy‑to‑read chart. Use this chart as a paradigm for forms that appear in the Bible and see where these forms occur.
Analyze Textual Variants
The Textual Variants feature allows you to examine critical apparatuses, compare ancient versions, and view online manuscripts.
Seamlessly Convert Greek and Hebrew Text
With the Text Converter feature, you can quickly export original languages into the appropriate Unicode font, transliterate on the fly, and even remove cantillations and vowel markers.
Get the Study Powerhouse You Need
Save 20% or more

with our Academic Discount Program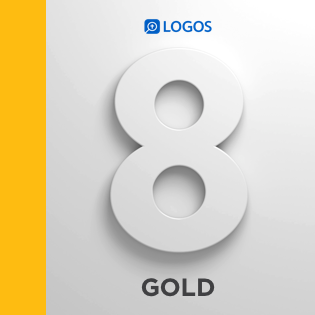 Recommended for Bible College Students
The Logos Gold base package sets the standard for theological study. It contains essential resources for the Bible College student's personal library. Additionally, all Logos features are included in this base package. Whether you're learning Greek, researching a passage, or studying a theological truth, you'll find everything you need to start your journey.
Key resources in Gold for Bible college students: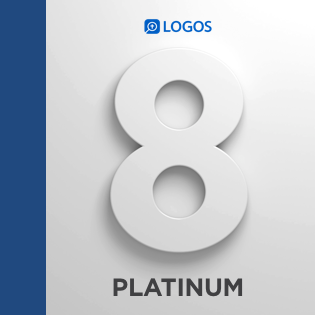 Recommended for Seminary Students
The Logos Platinum base package is designed to accompany you to the next level of theological study. Platinum puts more weight behind the features of Gold with additional resources for a higher level of study. Dive into a Greek lemma, explore Hebrew narrative, and develop a comprehensive understand of Scripture with Platinum.
In addition to all the resources in Gold, Logos 8 Platinum base packages include the following: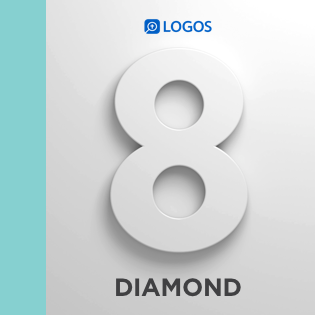 Recommended for Ph.D Students and Professors
As a PhD student or Professor, you are expected to have the answers. Gain access to centuries worth of insight and understanding with the expansive Diamond base package. This library gives you the foundation to explore deep theological truths and defend your positions. Accept the academic rigor with encompassing classic scholarship, respected commentaries, and up-to-date journals.
In addition to all the resources in Gold and Platinum, Logos 8 Diamond base packages include the following:
"What would've taken hours can be done in minutes. Thanks to this Bible search software, you can find it all…It gets people back into the text, and makes using the original text that much easier."
Craig Evans
"There are tasks that you do in Bible study that you can do with the push of a couple buttons…Digital resources can have a great advantage for people who want to study the Bible seriously."
John Walton
"I had to sit there with my books piled up, and thumb and thumb and thumb, and now you can just touch something and an incredible wealth of information just flows…I cannot imagine pastors doing without. They must have this."
David Garland
"A rich resource of material, offering a wide range of theological perspectives and material for both study and discipleship. We are very fortunate to have this made available so conveniently and attractively."
Rt. Rev. Rowan Williams
"I am happy to commend to any student of Scripture and of Reformed theology these new base packages."
K. Scott Oliphint
"The number of things Logos can do is truly mind-boggling, and yet it is intuitive and not difficult to learn"
Tom Schreiner
Get your customized discount and advance your study with Logos!