The Old Testament in Revelation (2 vols.)
Overview
The book of Revelation, with its enigmatic symbols and language, has long been one of the Bible's most difficult books to understand and interpret. Through rigorous exegesis, this collection sheds new light on the often mysterious Apocalypse by analyzing the text of Revelation to illuminate John's subtle usage of the Old Testament. Featuring the work of distinguished scholars G.K. Beale and Steve Moyise two of today's most well-known New Testament scholars—and particularly distinguished in the highly specialized study of the New Testament's use of the Old Testament—this small collection illuminates the subtle ways John used the message of the Hebrew Scriptures to help illuminate the gospel in his apocalyptic vision.
In the Logos editions, these volumes are enhanced by amazing functionality. Important terms link to dictionaries, encyclopedias, and a wealth of other resources in your digital library. Perform powerful searches to find exactly what you're looking for. Take the discussion with you using tablet and mobile apps. With Logos Bible Software, the most efficient and comprehensive research tools are in one place, so you get the most out of your study.
Key Features
Identifies Old Testament passages in Revelation and explains how John uses them in Revelation
Analyzes the most recent methodology for studying Revelation's appropriation of the Old Testament
Demonstrates the intricate connections between apocalyotic literature and the Old Testament
Individual Titles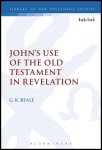 Gregory K. Beale explores the variety of ways John uses the Old Testament in the Apocalypse. The introduction surveys and evaluates recent studies, which have been divided over the issue of whether or not John uses the Old Testament with sensitivity to its original literary context. The remainder of the book looks at various ways in which John uses the Old Testament, and argues that there is a reciprocal interpretative relationship between the Old Testament and the Apocalypse.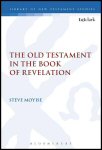 Steve Moyise examines the relationship between the new context that John provides for his allusions, and their context in the Old Testament. For example, did John choose texts to meet the needs of the recipients, or did his meditation on the scriptures give him a unique insight into their situation? Some hold that local knowledge led to John's choice of texts, whereas others believe that Revelation is a midrash on Daniel. Moyise contends that both of these perspectives are one sided through a study of John's use of Ezekiel.
John based a number of his incidents on Ezekiel, in much the same order. Nevertheless, there are also major discontinuities, such as his denial of the very thing—the temple—that Ezekiel 40-48 is all about. To do justice to John's use of the Old Testament requires an interactive model, which involves the use of scripture at Qumran and the concept of intertextuality. Moyise shows John to be a master of combining and juxtaposing images.
More details about these resources