Wisconsin Lutheran Quarterly 1950–1989 (40 vols.)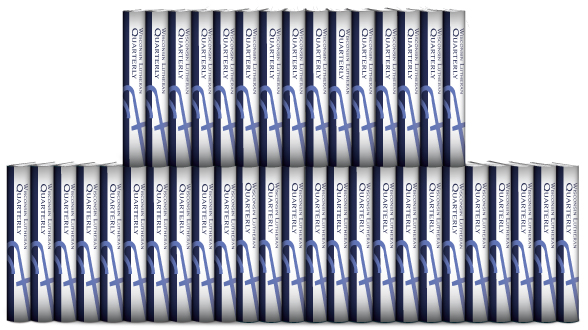 Wisconsin Lutheran Quarterly 1950–1989 (40 vols.)
•
Runs on Windows, Mac and mobile.
Overview
Since 1904, Wisconsin Lutheran Seminary has published the Wisconsin Lutheran Quarterly as a testimony of its theological convictions. Formerly called the Theologische Quartalschrift, the Wisconsin Lutheran Quarterly includes articles, book reviews, news, and comments. This revised, exclusive software version contains 40 volumes of WLQ, from 1950 to 1989, beginning with the first volume that was published primarily in English. This journal is issued by Wisconsin Lutheran Seminary as a testimony of its theological convictions, as a public witness to the saving truths of Holy Scripture, and in the interest of the theological and professional growth of those whom the seminary is training for the public ministry and of those already active in this ministry.
The Logos editions of these texts allow you to easily access your library&rsqup;s wealth of modern and historical encyclopedias, dictionaries, and other reference texts, while Scripture references appear on mouseover. You can perform near-instant searches for words, people, places, and ideas across these texts and your entire library. With the most efficient and comprehensive research tools all in one place, you can deepen your study with just a few clicks; and Logos tablet and mobile apps let you take your study wherever you go.
Key Features
Articles on Lutheran history, theology, and ministry
Book reviews, news, letters from pastors, and comments
Individual Titles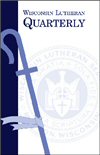 Wisconsin Lutheran Quarterly, Volume 47
Publisher: Northwestern Publishing House
Publication Date: 1950
Pages: 316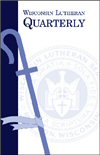 Wisconsin Lutheran Quarterly, Volume 48
Publisher: Northwestern Publishing House
Publication Date: 1951
Pages: 316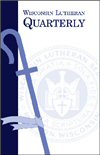 Wisconsin Lutheran Quarterly, Volume 49
Publisher: Northwestern Publishing House
Publication Date: 1952
Pages: 316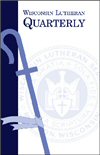 Wisconsin Lutheran Quarterly, Volume 50
Publisher: Northwestern Publishing House
Publication Date: 1953
Pages: 316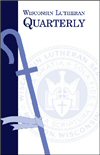 Wisconsin Lutheran Quarterly, Volume 51
Publisher: Northwestern Publishing House
Publication Date: 1954
Pages: 316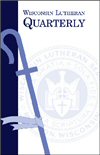 Wisconsin Lutheran Quarterly, Volume 52
Publisher: Northwestern Publishing House
Publication Date: 1955
Pages: 316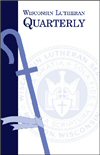 Wisconsin Lutheran Quarterly, Volume 53
Publisher: Northwestern Publishing House
Publication Date: 1956
Pages: 316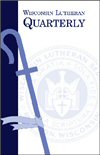 Wisconsin Lutheran Quarterly, Volume 54
Publisher: Northwestern Publishing House
Publication Date: 1957
Pages: 316
Wisconsin Lutheran Quarterly, Volume 55
Publisher: Northwestern Publishing House
Publication Date: 1958
Pages: 316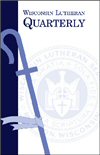 Wisconsin Lutheran Quarterly, Volume 56
Publisher: Northwestern Publishing House
Publication Date: 1959
Pages: 316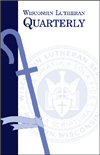 Wisconsin Lutheran Quarterly, Volume 57
Publisher: Northwestern Publishing House
Publication Date: 1960
Pages: 316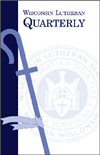 Wisconsin Lutheran Quarterly, Volume 58
Publisher: Northwestern Publishing House
Publication Date: 1961
Pages: 316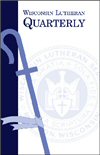 Wisconsin Lutheran Quarterly, Volume 59
Publisher: Northwestern Publishing House
Publication Date: 1962
Pages: 316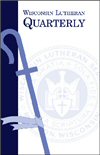 Wisconsin Lutheran Quarterly, Volume 60
Publisher: Northwestern Publishing House
Publication Date: 1963
Pages: 316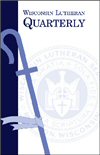 Wisconsin Lutheran Quarterly, Volume 61
Publisher: Northwestern Publishing House
Publication Date: 1964
Pages: 316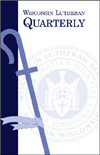 Wisconsin Lutheran Quarterly, Volume 62
Publisher: Northwestern Publishing House
Publication Date: 1965
Pages: 316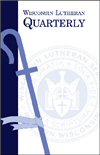 Wisconsin Lutheran Quarterly, Volume 63
Publisher: Northwestern Publishing House
Publication Date: 1966
Pages: 316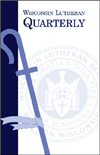 Wisconsin Lutheran Quarterly, Volume 64
Publisher: Northwestern Publishing House
Publication Date: 1967
Pages: 316
Wisconsin Lutheran Quarterly, Volume 65
Publisher: Northwestern Publishing House
Publication Date: 1968
Pages: 316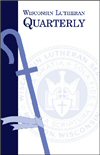 Wisconsin Lutheran Quarterly, Volume 66
Publisher: Northwestern Publishing House
Publication Date: 1969
Pages: 316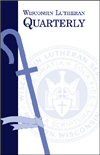 Wisconsin Lutheran Quarterly, Volume 67
Publisher: Northwestern Publishing House
Publication Date: 1970
Pages: 316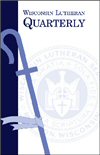 Wisconsin Lutheran Quarterly, Volume 68
Publisher: Northwestern Publishing House
Publication Date: 1971
Pages: 316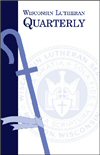 Wisconsin Lutheran Quarterly, Volume 69
Publisher: Northwestern Publishing House
Publication Date: 1972
Pages: 316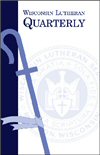 Wisconsin Lutheran Quarterly, Volume 70
Publisher: Northwestern Publishing House
Publication Date: 1973
Pages: 316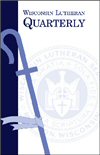 Wisconsin Lutheran Quarterly, Volume 71
Publisher: Northwestern Publishing House
Publication Date: 1974
Pages: 316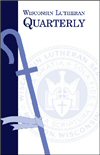 Wisconsin Lutheran Quarterly, Volume 72
Publisher: Northwestern Publishing House
Publication Date: 1975
Pages: 316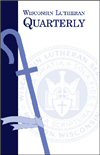 Wisconsin Lutheran Quarterly, Volume 73
Publisher: Northwestern Publishing House
Publication Date: 1976
Pages: 316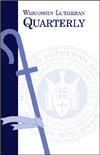 Wisconsin Lutheran Quarterly, Volume 74
Publisher: Northwestern Publishing House
Publication Date: 1977
Pages: 316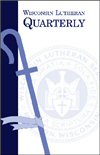 Wisconsin Lutheran Quarterly, Volume 75
Publisher: Northwestern Publishing House
Publication Date: 1978
Pages: 316
Wisconsin Lutheran Quarterly, Volume 76
Publisher: Northwestern Publishing House
Publication Date: 1979
Pages: 316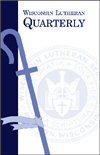 Wisconsin Lutheran Quarterly, Volume 77
Publisher: Northwestern Publishing House
Publication Date: 1980
Pages: 316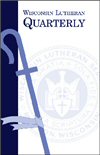 Wisconsin Lutheran Quarterly, Volume 78
Publisher: Northwestern Publishing House
Publication Date: 1981
Pages: 316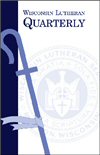 Wisconsin Lutheran Quarterly, Volume 79
Publisher: Northwestern Publishing House
Publication Date: 1982
Pages: 316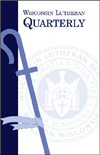 Wisconsin Lutheran Quarterly, Volume 80
Publisher: Northwestern Publishing House
Publication Date: 1983
Pages: 316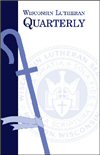 Wisconsin Lutheran Quarterly, Volume 81
Publisher: Northwestern Publishing House
Publication Date: 1984
Pages: 316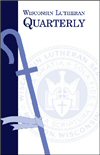 Wisconsin Lutheran Quarterly, Volume 82
Publisher: Northwestern Publishing House
Publication Date: 1985
Pages: 313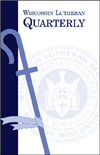 Wisconsin Lutheran Quarterly, Volume 83
Publisher: Northwestern Publishing House
Publication Date: 1986
Pages: 316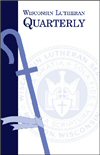 Wisconsin Lutheran Quarterly, Volume 84
Publisher: Northwestern Publishing House
Publication Date: 1987
Pages: 317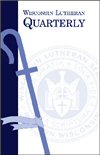 Wisconsin Lutheran Quarterly, Volume 85
Publisher: Northwestern Publishing House
Publication Date: 1988
Pages: 316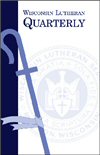 Wisconsin Lutheran Quarterly, Volume 86
Publisher: Northwestern Publishing House
Publication Date: 1989
Pages: 316
Product Details
Title: Wisconsin Lutheran Quarterly 1950–1989
Publisher: Northwestern Publishing House
Publication Date: 2007
Volumes: 40
Pages: 12,640
More details about these resources
Show More