Pastor Appreciation Month
The Price Goes Up When
the Clock Runs Out!

Our churches and homes need men willing to follow the path of godliness no matter what the cost. This inspiring, popular book has been speaking to the hearts of men for the past 10 years, and its words are still relevant. Using engaging illustrations, scriptural wisdom, practical suggestions and study questions, Kent Hughes offers a frank biblical discussion on major areas of Christian manhood: family, godliness, leadership, ministry and more. This newly revised edition is for every man who wants to know what it means to be a Christian in today's world.
$17.95
$11.99
Missed a Deal?
When the clock runs out the price goes up—but you can still save. These resources are on sale until the end of October.
out of 27 products revealed.
Sign up to never miss a Pastor Appreciation Month deal.
Logos Mobile Education
Theological education for where you are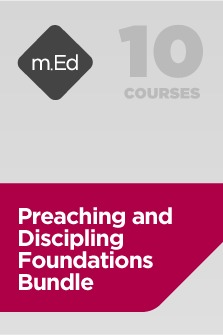 Our sales team is full of former and current pastors that can help you decide which resources are right for you.
Give them a call: 888-875-9491
¿Hablas español? Check out our Spanish Pastor's Month Sale
Thank You, Pastors!
Enjoy a free commentary from Lexham Press and Logos Bible Software
by Steve Runge
A cutting-edge resource for teachers and pastors, the High Definition Commentary series provides discourse-based commentary, and custom slides to use in your teaching. Each piece of artwork . . . Read more
Get it free