Personal Retreat Guides for Women (3 vols.)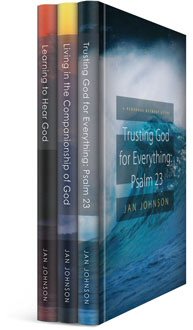 Overview
Draw closer to God with the Personal Retreat Guides for Women. This collection includes three retreat guides focused on building your relationship with God. Learn how to hear, trust, and live in companionship with him in all aspects of your life. Each retreat guide consists of seven self-contained sessions and can be used for a one- or three-day personal or group retreat. They include Scripture meditations, thought-provoking questions, and practical applications.
Follow along with Jan Johnson as you learn to grow in relationship with God with the Personal Retreat Guides for Women. All Scripture passages are linked to your favorite Bible translation in your library. With the advanced search features of Logos Bible Software, you can perform powerful searches by topic or Scripture reference.
Key Features
Provides three one- or three-day retreat guides
Contains seven self-contained sessions in each guide
Presents three ways to grow deeper in your relationship with God
Individual Titles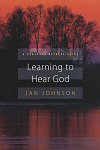 Because God is always present with us—whether we're sleeping or eating, working or relaxing, worshipping or doing mundane chores—conversation with God can be a normal part of life. That's why Jesus invites us: "Come to me, learn from me, abide in me." When we struggle to hear God, we slow down and just enjoy being with God. In this retreat, learn how to cultivate quietness, listen to God and the tone of that divine voice, and hear God in the Word.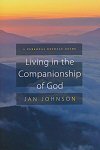 One of the most overlooked qualities of God is that God is relational. God created us with the intention of being with us. Before the foundation of the world, God desired to build a community of people who would be the divine "dwelling place" (or home) here on earth. God wants to have meaningful conversations with us, weep with us, celebrate with us, and be our soul's companion. Draw deeper into this amazing relationship with the One who loves you.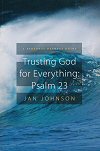 Uncertainty about the economy, employment, health, and relationships often gives us fearful, worried lives. But Psalm 23 offers a picture of what it looks like when we live our lives with God here and now, every day. Such a life of connecting with God moves us toward becoming people who live with joy and gratefulness and are able to bless enemies and live intentionally, free of judging others. Throughout this retreat, you'll see how God provides for everything you need, that God can be trusted to lead you and restore your soul, and that God walks every step with you in all situations. Enter into a life of trust and confidence in God.
Product Details
Title: Personal Retreat Guides for Women
Author: Jan Johnson
Publisher: NavPress
Volumes: 3
Pages: 305
About Jan Johnson
Jan Johnson enjoys speaking at retreats and conferences, hoping to ignite within listeners a burning desire to know God in an authentic way and to live out a kingdom life in the daily companionship of Jesus. Unwilling to minimize the mystery of God or the human struggle, Jan presents biblical principles and characters in down-to-earth ways so that people can connect with God and become more thirsty for God. Her observations about life's dilemmas give listeners a lot to study, ponder, and laugh about. As an author and spiritual director, Jan holds degrees in Christian education and spiritual direction, which along with many years of Bible teaching, have equipped her to write hundreds of published Bible study sessions. She is also the author of 16 books and more than one thousand newspaper and magazine articles. Jan is the author of 13 books and more than one thousand Bible studies.
More details about these resources