Wipf & Stock Studies on Jürgen Moltmann (2 vols.)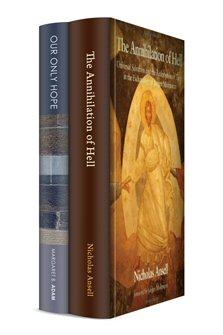 Wipf & Stock Studies on Jürgen Moltmann (2 vols.)
•
Runs on Windows, Mac and mobile.
Your Custom Discount
Reg. Price $68.00
Sale Price $54.95
Your Price $54.95
You Save $13.05 19%
Your Price
What's Pre-Pub?
$54.95
Reg.: $68.00
Print: $85.00
Overview
Jürgen Moltmann's Theology of Hope has had a profound influence on contemporary eschatology. This collection features two works that expound on and critique how this German theologian's thought offers hope and a call to action. Margaret Adam's Our Only Hope provides a critical review of Moltmann's eschatology and examines it in the light of contemporary economic, environmental, and military crisis. And in The Annihilation of Hell, Nik Ansell asks whether the salvation Moltmann proposes can honor human freedom, promise vindication for those who suffer, and do justice to biblical revelation.
In the Logos edition, the Wipf & Stock Studies on Jürgen Moltmann (2 vols.) is enhanced by amazing functionality. Scripture citations link directly to English translations, and important terms link to dictionaries, encyclopedias, and a wealth of other resources in your digital library. Perform powerful searches to find exactly what you're looking for. Take the discussion with you using tablet and mobile apps. With Logos Bible Software, the most efficient and comprehensive research tools are in one place, so you get the most out of your study.
Key Features
Expounds and critiques the theology of German theologian Jürgen Moltmann
Reviews Moltmann's eschatology in the light of contemporary global crises
Evaluates the Theology of Hope's handling of human freedom, justice, and biblical revelation
Product Details
Individual Titles

The most popular source of theological hope for American Christians is that of Jürgen Moltmann. Preachers, teachers, and lay people reflect Moltmann's influence, with their hope in a this-worldly eschatology and a suffering God. However, Margaret Adam argues that an exclusive reliance on that hope deprives the church of crucial resources in the face of global economic, environmental, and military crises. This book explores "Moltmannian hope" and considers its costs before looking elsewhere for additional contributions, from Thomas Aquinas' theological virtue of hope to nihilism and beyond, in order to encourage the church to sustain and practice hope in Jesus Christ—our only true hope.
With uncompromising compassion and clarity, Margaret Adam brings the grammar of the theological tradition to bear on Moltmannian theology. Her theological therapy produces a better theology of hope, one that can engage the contemporary interlocutors of nihilism, lament, disability theology, and feminist theory while also addressing the real sufferings of contemporary persons.
—M. Therese Lysaught, Loyola University Chicago
In this important and engaging work, Adam rescues theological hope from the limitations of its Moltmannian fashions by recovering much-needed wisdom from the wider Christian tradition. She likewise challenges us to rethink several intractable problems surrounding Christian hope by engaging with several unconventional yet surprisingly resourceful discourses. A most timely book in an age bereft of genuine hope.
—Philip D. Kenneson, Milligan College
Our Only Hope offers a fascinating exploration of the complexity of hope from a Christian perspective. Generated from a critical review of Jürgen Moltmann's theology of hope, Adam's work draws upon the riches of Thomist theology to discern a grammar of hope. More than a preference for one theologian over another, however, the book further fleshes out the topic with insights from nihilism, lament, disability studies, feminist theory, and feminist theology—a truly groundbreaking move.
—Mary McClintock Fulkerson, Duke Divinity School
Margaret B. Adam is an affiliate research and teaching fellow at the University of Glasgow.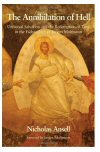 For Jürgen Moltmann, hell is the nemesis of hope. The "annihilation of hell" thus refers both to hell's annihilative power in history and to the overcoming of that power as envisioned by Moltmann's distinctive theology of the cross in which God becomes "all in all" through Christ's descent into Godforsakenness. The negation of Hell and the fulfillment of history are inseparable. Attentive to the overall contours and dynamics of Moltmann's thinking—especially his doctrine of creation, his eschatologically oriented philosophy of time, and his expanded understanding of the nature-grace relationship—this study asks whether the universal salvation that he proposes can honor human freedom, promise vindication for those who suffer, and do justice to biblical revelation.
As well as providing an in-depth exposition of Moltmann's ideas, The Annihilation of Hell also explores how a "covenantal universalism" might revitalize our web of beliefs in a way that is attuned to the authorizing of Scripture and the spirituality of existence. If divine and human freedom are to be reconciled, as Moltmann believes, the confrontation between hell and hope will entail rethinking issues that are not only at the center of theology but at the heart of life itself.
Far-reaching and profound.
—Jürgen Moltmann, professor emeritus of systematic theology, University of Tübingen
This is the book for any student of theology eager for an in-depth exposition of the general contours and underlying structure of Moltmann's theology. With philosophical originality and scriptural sensitivity, Ansell lays bare the structure of Moltmann's highly complex thought as a 'coincidence of opposites' in which the historical and eschatological directions of time are in simultaneous opposition even as they are in underlying harmony. Ansell deftly demonstrates how this configuration enables Moltmann coherently to relate the human and divine, nature and grace, time and eternity, creation and God, freedom and universal salvation. A stunning achievement!
—James H. Olthuis, emeritus professor of philosophical theology, Institute for Christian Studies, Toronto
Few subjects impinge more directly on the heart of Christian faith in the God and father of Jesus Christ than those bound up with issues of eschatological destiny. What we believe about the future of the world and our fellow humans in God's hands cannot but be closely entwined with our fundamental convictions about God's character. Recent years have seen a resurgence of serious theological work in this area, and a wide range of theological proposals. Here, Nik Ansell provides a penetrating and authoritative study of Jürgen Moltmann's contribution to the conversation, and suggests how this might be appropriated and built upon to develop an eschatology that is scripturally earthed, intellectually compelling, and theologically responsible.
—Trevor Hart, professor of divinity, University of St. Andrews
Nik Ansell is assistant professor of theology at the Institute for Christian Studies, Toronto.