Lexham Methods Series: Textual Criticism of the Bible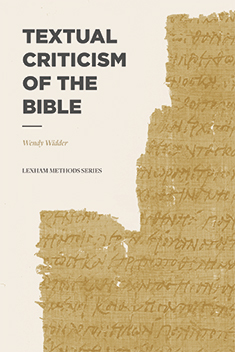 Lexham Methods Series: Textual Criticism of the Bible
•
Runs on Windows, Mac and mobile.
Overview
Textual Criticism of the Bible provides a starting point for the study of both Old and New Testament textual criticism. In this book, you will be introduced to the world of biblical manuscripts and learn how scholars analyze and evaluate all of that textual data to bring us copies of the Bible in Hebrew, Aramaic, and Greek that can be used for translating the Bible into modern languages. Textual Criticism of the Bible surveys the field, explains technical terminology, and demonstrates in numerous examples how various textual questions are evaluated. Complicated concepts are clearly explained and illustrated to prepare readers for further study with either more advanced texts on textual criticism or scholarly commentaries with detailed discussions of textual issues. You may not become a textual critic after reading this book, but you will be well prepared to make use of a wide variety of text-critical resources.
About the Lexham Methods Series
The Lexham Methods Series is designed for exegetes who need to learn, refresh, and master the tools of biblical scholarship. The books present scholarly information in an easy-to-understand format and focus on cutting-edge methods for biblical interpretation while avoiding jargon. The four volumes give you a complete overview of every major type of biblical interpretation, featuring history and key figures, methods and terms, and a how-to section, giving you a strong foundation for further research.
Praise for Textual Critcism of the Bible
An excellent, helpful, and practical introduction to the topic for beginners.
—Peter J. Gentry, Donald L. Williams Professor of Old Testament Interpretation, Southern Baptist Theological Seminary
Contents
Introduction to Textual Criticism
An Overview of Textual Criticism
Introduction to Old Testament Textual Criticism
Introduction to New Testament Textual Criticism
Textual Criticism and the Bible Today
Product Details
Title: Textual Criticism of the Bible
Author: Wendy Widder
Editor: Douglas Mangum
Series: Lexham Methods Series
Publisher: Lexham Press
Publication Date: 2013
Format: Digital
About Wendy Widder
Wendy Widder holds a PhD in Near Eastern studies from the University of the Free State, an MA in Hebrew and Semitic studies from the University of Wisconsin–Madison, and an MDiv from Grand Rapids Theological Seminary. She is the author of Living Whole Without a Better Half and A Match Made in Heaven: How Singles and the Church Can Live Happily Ever After, and the coauthor of The Forest and the Trees: Helping Teachers Integrate a Biblical Worldview Across the Curriculum.
About Douglas Mangum
Douglas Mangum is an academic editor at Lexham Press. He is a PhD candidate in Near Eastern studies at the University of Free State and holds a Master of Arts in Hebrew and Semitic Studies from the University of Wisconsin–Madison. He is an associate editor of the Lexham Bible Dictionary, editor of the Lexham Methods Series, and a regular Bible Study Magazine contributor.
More details about this resource