Biblical Theology Method, Typology, and Symbols Collection (3 vols.)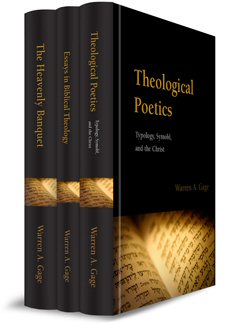 Biblical Theology Method, Typology, and Symbols Collection (3 vols.)
•
Runs on Windows, Mac and mobile.
Overview
In this three-volume collection, author and teacher Warren A. Gage presents fresh insight on biblical theology. Gage analyzes the pleroma doctrine in relation to the person and work of Christ, explores biblical typology to unpack the symbolism of events surrounding various biblical figures, and explores the theology of seven New Testament authors in the form of fictional dialogue. The collection takes a new approach to biblical theology, applying methods not commonly used in interpretation to reveal Scripture's intricacies.
The Logos Bible Software edition of the Biblical Theology Method, Typology, and Symbols Collection is designed to encourage and stimulate your study and understanding of the Bible. Scripture passages link directly to your English translations and original-language texts, and important theological concepts link to dictionaries, encyclopedias, and a wealth of other resources in your digital library. In addition, you can perform powerful searches by topic and find what other authors, scholars, and theologians have to say about biblical theology.
Key Features
Applies two methods to biblical interpretation: pleroma doctrine and typology
Uses fictional dialogue to present the theology of seven New Testament authors
Individual Titles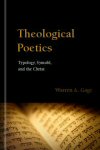 According to the apostles, Christ fills and fulfills all things. Theological Poetics explores the biblical theology of the "pleroma" doctrine of the fullness of Christ. The approach of traditional biblical theologies has generally been historical in nature. This new approach focuses on the person and work of Christ, and demonstrates that all things in nature and Scripture—God and man, life and death, time and space, male and female, and more—find their fullness in him.
'All theology is poetry,' writes Warren Gage. Theologians will be more than surprised to hear it, because for many theology is not poetry but scientific exegesis and system-building. Gage vigorously challenges the Protestant prejudice against poetry, and shows convincingly why 'theological poetics' is the 'precondition to biblical theology.' Fortunately, Gage is more interested in practice than theory, and he demonstrates in detail what it looks like when a convinced evangelical reads the Bible as typology and symbol. The result is an intellectually invigorating, spiritually refreshing, thoroughly Christ-centered introduction to biblical theology that should be read by everyone who longs to know and love the Great Poet who is the object of all theology.
—Peter J. Leithart, senior fellow of theology and literature, New Saint Andrews College
For years, Warren Gage has refined a style of theological exegesis that is as deep as it is luminous. He skillfully combines keen literary analysis and spiritual discernment, along with a thorough understanding of God's inspired Word and the great Christian tradition. Building on the interpretive approach and best insights of the early Church Fathers, Dr. Gage uses typology to lead his readers into the heart of sacred Scripture. What a great gift his works are for our time!
—, professor of theology and Scripture, Franciscan University of Steubenville
Dr. Warren A. Gage takes his readers by the heart to lead them into the wonderful world of typological exegesis. This particular field of theological study makes many demands upon the expositor, including: 1) a firm embrace of orthodox theology, 2) a comprehensive grasp of Scripture in both its broad strokes and in its fine verbal details of its original languages, 3) a lively imagination to see similarities in difference and verbal concordance, 4) and a prayerful, meditative spirit upon the Scripture. I know of no expositor that excels Professor Gage in these qualities. I thank God for the marvelous gifts he has given to enrich his church through my colleague at Knox Seminary. His books are full of heart-warming reflections about Christ's sufferings and glory that bind together God's cosmic program of salvation.
—Bruce K. Waltke, distinguished professor of Old Testament, Knox Theological Seminary, Fort Lauderdale, FL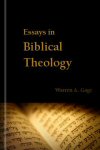 Essays in Biblical Theology explores the method set forth in Theological Poetics as developed through particular biblical characters. Following guidelines for a biblical, responsible method of typological interpretation of Scripture, this book examines the accounts of Moses, Joshua, David, Samson, and other biblical figures, showing how the depth and richness of these redemptive giants prefigure Christ, anticipating both his suffering and glory. Essays in Biblical Theology concludes with a pioneering study of the relationship between the narrative of Elijah typology and Mark's Gospel—which unexpectedly provides an argument for the originality of the longer ending of Mark.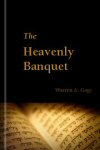 The Heavenly Banquet provides a biblical theology of the New Testament in the form of an imagined dialogue in heaven. It is loosely conceived as a sequel to Bunyan's Pilgrim's Progress. In it, Christian enters the Celestial City and has a celebratory supper with the seven principal authors of the New Testament: Matthew, Mark, Luke, John, Paul, Apollos (Hebrews), and Peter. Each of them relates the argument of their individual theologies, focusing on the love of Jesus as they each uniquely understood it.
Product Details
Title: Biblical Theology Method, Typology, and Symbols Collection
Author: Warren A. Gage
Publisher: St. Andrews House
Volumes: 3
Pages: 490
About Warren A. Gage
Warren A. Gage is the president of the Alexandrian Forum, a ministry dedicated to bringing in-depth biblical and classical education back to our churches and communities. Warren holds a ThM from Dallas Theological Seminary, a JD from Southern Methodist University, and a MA and PhD from the University of Dallas. Prior to his work for the Alexandrian Forum, he served as a professor of Old Testament and classical studies at Knox Theological Seminary. He is known for his advocacy of biblical typology and a literary approach to biblical exposition which demonstrates that all of Scripture points toward Christ.
More details about these resources