Apologetics: Defending the Faith Video Series
Apologetics: Defending the Faith Video Series
•
Runs on Windows, Mac and mobile.
Overview
Logos is pleased to offer the CrossTV/Word Pictures video series Apologetics: Defending the Faith as our newest addition to the video library. This series is accessible for study and reference. The video book series utilizes the same tagging techniques featured in our electronic book collections, so it fits seamlessly into your existing library, adding a new tool in your study of Hermeneutics and biblical interpretation.
How can you determine whether someone is correctly interpreting God's Word? In a day and age when there are over 1000 Christian Denominations, and literally thousands of cults, (and everybody seems to have a different interpretation of scripture), that's not an insignificant question. So how do you know? In a word: Hermeneutics. Which is just a fancy word for the science of biblical interpretation. And as Hank Hannegraaff, President of C. R. E. (a group dedicated to challenging cultic and heretical teaching) put it: "The best antidote to heretical teaching is a good hermeneutical training."
Individual Titles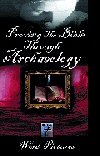 Episode 1: Authenticity of the Bible: Proving the Bible Through Archaeology
Presented by: Grant Goodeve
Length: 1:00:42
There's a certain fascination we all have about archaeology: the task of digging up ancient artifacts. This program digs into the growing avalanche of archaeological evidence that helps prove that the Bible and only the Bible is trustworthy as God's very Own Word.
In this century alone, some of the most startling biblical finds have been uncovered by secular scientists, and even ordinary people. The producers of this series believe that if you have doubts about the historical validity of the Bible, you won't after viewing this program.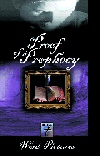 Episode 2: Authenticity of the Bible: Proof of Prophecy
Presented by: David Jeremiah
Length: 0:58:00
When the producers of these programs considered creating an in-depth Bible study series, they wanted to first establish that the Bible really is God's Word. In this episode, the watertight evidence that establishes the Bible's divinity rests on the hundreds of specific, historically documented prophecies written in the 66 books of the Bible and the steady fulfillment of each and every prophecy throughout the ages since they were written.
It has been stated that if we excluded every prophecy except for those about the birth of Jesus, the chances of just those prophecies being fulfilled alone would be virtually impossible. This program gives the proof that only God Himself could have written the Bible.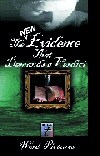 Episode 3: The New Evidence that Demands a Verdict
Written and Presented by: Josh McDowell
Length: 0:58:34
Josh McDowell is regarded by many Christians and theologians as one of the most effective apologetics speakers around. When McDowell published his first powerful defense of the Bible in his book, The Evidence that Demands a Verdict, it became a national bestseller within a matter of months. McDowell's writings contained a body of undeniable evidence on the validity of Holy Scripture.
More recently McDowell has added additional information to his already solid thesis, and has made the validity of the Bible even more undeniable. This program is the special television version of that powerful information presented by McDowell himself.
Episode 4: The Evidence that God Exists
Presented by: Ray Comfort
Length: 0:58:01
Are you constantly asked questions like "Do you really believe in Hell?" and "Where did Cain get his wife?" Don't you often wish you could answer these questions effectively and factually, without getting exasperated?
This installment is for people like you! Featuring Pastor Ray Comfort, it addresses 20 life issues and frequently asked questions whose answers can be found in the Bible. It is a great introductory program to some of the most common objections about God and/or Christianity—answered in an insightful, unique, and often humorous way.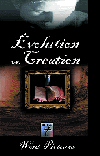 Evolution vs. Creation: 2 Parts
Presented by: Janet Folger
Length: 1:56:49
Evolution is so filled with holes that one well-known pastor has quite accurately said that it takes more faith to believe in evolution than it takes to believe in creation! Featuring renowned researchers, this two-hour program exposes the falsehood and the fraud surrounding one of the most widely accepted scientific claims in modern history.
Product Details
Title: Apologetics: Defending the Faith Video Series
Publisher: CrossTV/Word Pictures
About CrossTV/Word Pictures
About CrossTV
CrossTV is "a revolution in Christian television . . . led by the ultimate revolutionary . . . the ultimate non-conformist of all time, Jesus Christ." Their Word Pictures videos discuss a wide range of topics, including Apologetics, Hermeneutics, and Salvation. Guest speakers on CrossTV include: Josh McDowell, Steve Gallagher, Joni Eareckson Tada, Erwin Lutzer, John MacArthur, and more! For more information about CrossTV, visit their website at http://www.crosstv.com/.
Be sure to check out the other great products from CrossTV: A Workman Approved by God Video Series, The Good Steward Video Series, the 2 Sides of the Same CoinVideo Series, and The True Christian's Love for the Unseen Christ Video Series.
About Word Pictures
From CrossTV/Word Pictures:
People are tired of a mock, pseudo, superficial Christianity. They're realizing that despite all the hype and emotion up front, in the final analysis, much of modern Christianity is nothing more than a "form of Godliness, without the power." (2 Timothy 3:5) Yet, there is a new, God-sent thirst and hunger amongst a relatively small (but rapidly growing) remnant of people, to experience, know, love, obey, suffer for, and serve the one, true, living God with all their hearts, souls, minds, and strength.
And those same people want a true, straight talking, plain speaking, "don't tell me what you think I want to hear; tell me what I need to hear," biblically accurate interpretation and exposition of God's Word. They want to know what God wants us to know, the way he wants us to know it.
And people have grown weary of being hit up for money, or given "fluff" in place of doctrine, or having their intelligence insulted or placated in the name of Christianity. The result has been a genuine longing for the preaching and teaching that the Spurgeons and Wesleys and Edwardses of yesteryear were renowned for.
"Word Pictures" is one ministry's God-fearing attempt to be faithful to that call.
More information available at http://www.crosstv.com/crosstv-work.html
More details about these resources