The Genesis of Good and Evil: The Fall(out) and Original Sin in the Bible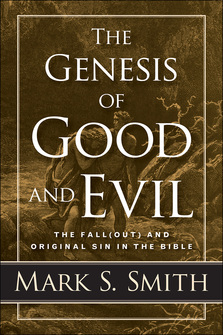 The Genesis of Good and Evil: The Fall(out) and Original Sin in the Bible
•
Runs on Windows, Mac and mobile.
Your Custom Discount
Reg. Price $19.99
Sale Price $12.99
Your Price $12.99
You Save $7.00 35%
Your Price
What's Pre-Pub?
$12.99
Overview
For centuries, the Garden of Eden story has been a cornerstone for the Christian doctrine of "the Fall" and "original sin." In recent years, many scholars have disputed this understanding of Genesis 3 because it has no words for sin, transgression, disobedience, or punishment. Instead, it is about how the human condition came about. Yet the picture is not so simple. The Genesis of Good and Evil examines how the idea of "the Fall" developed in Jewish tradition on the eve of Christianity. In the end, the Garden of Eden is a rich study of humans in relation to God that leaves open many questions. One such question is, Does Genesis 3, 4, and 6, taken together, support the Christian doctrine of original sin? Smith's well-informed, close reading of these chapters concludes that it does. In this book, he addresses the many mysterious matters of the Garden story and invites readers to explore questions of their own.
In the Logos edition, this volume is enhanced by amazing functionality. Important terms link to dictionaries, encyclopedias, and a wealth of other resources in your digital library. Perform powerful searches to find exactly what you're looking for. Take the discussion with you using tablet and mobile apps. With Logos Bible Software, the most efficient and comprehensive research tools are in one place, so you get the most out of your study.
Key Features
Analyzes the Fall and original sin throughout Scripture
Provides background information about traditional Christian readings and modern interpretations
Explores the connection between the Fall and the human condition
Contents
Introduction: What Are "Original Sin" and "the Fall"? Why Study Them Today?
How Common in the Scriptures Is the Fall?
What Was the Original Sin in Genesis 3 according to the Scripture and Christian Theologians?
How Do Scripture Scholars Interpret Genesis 3 Today?
Is Genesis 3 about Human Sin?
Where Does the Story of Human Sin Begin in Genesis?
Where Does Human Evil Begin in Genesis?
Are Human Beings Basically Evil according to Genesis?
Epilogue: My Questions about Genesis
Praise for the Print Edition
Was there a "Fall"? Was there an "original sin"? The prolific author Mark S. Smith offers insight and writes with clarity, insight, and profundity on these pivotal topics that are so vital to biblical theology. While not all will agree with every element of his analysis of the relevant texts, his reflections will provoke better understanding and further discussion. All those who are interested in these important questions will have to reckon with Smith's perspective.
—Tremper Longman III, Distinguished Scholar and Professor Emeritus of Biblical Studies, Westmont College
With a welcoming voice and his characteristic erudition, Mark Smith takes on some of the most profound questions in Western religions. As he readily acknowledges, this book raises more questions than it answers; it could not be otherwise. But for those interested in further explorations, it also offers a wealth of resources.
—Christopher B. Hays, Ph.D., D. Wilson Moore Associate Professor of Ancient Near Eastern Studies Chair, Old Testament Department, Fuller Theological Seminary
Mark Smith's latest book is an effort 'to come to grips with Christian claims about the Fall and original sin in Genesis 3.' He then sets off, in his inimitable way, to explore seven questions that lead him not only back to Genesis 2, and then forward to Genesis 4 and 6, but also beyond: to Augustine, Calvin, the Catholic Catechism, and seemingly every pertinent nook and cranny in the ancient Near East. Spoiler alert: Smith disagrees with a large swath of Christian tradition, finding not a fall in Genesis 3 but a fallout that comes about thereafter, though also remarkable possibilities for human goodness despite our 'Adam-ness' and 'Eve-ness.' Smith's goal is to find out what Genesis 3 'really says'—which is a hackneyed and usually dubious claim, but not in the case of Smith, whose erudition will educate even the most serious scholar while his fluid prose remains intended for 'anyone intrigued by what happened in the Garden of Eden.' Smith ends his study in praise of theological mystery and human curiosity; there is equally also a great deal to praise in this book and in Smith's work among us.
—Brent A. Strawn, Professor of Old Testament, Emory University
About Mark S. Smith
Mark S. Smith is Helena Professor of Old Testament Literature and Exegesis at Princeton Theological Seminary and Skirball Professor Emeritus of Hebrew Bible and Ancient Near Eastern Studies at New York University. He has also served as visiting professor at the Pontifical Biblical Institute in Rome and at the Hebrew University in Jerusalem. An award-winning author, Smith has written sixteen books, including The Early History of God: Yahweh and the Other Deities in Ancient Israel; The Origins of Biblical Monotheism: Israel's Polytheistic Background and the Ugaritic Texts; God in Translation: Deities in Cross-Cultural Discourse in the Biblical World; How Human Is God? Seven Questions about God and Humanity in the Bible; and Where the Gods Are: Spatial Dimensions of Anthropomorphism in the Biblical World. His current research focuses on a commentary on the book of Judges, coauthored with archaeologist Elizabeth Bloch-Smith.
Sample Pages from the Print Edition