Best Resources on
1 Thessalonians
Paul writes to the church at Thessalonica to encourage believers. He is enthusiastic—both about the Thessalonians' faith and about the way in which they have shared the good news of Jesus in their region (1 Thess 1:7–8). But Paul also addresses two pressing issues. First, he offers an explanation and a defense of his work among them. Second, he assures them that all fellow believers who have already died will be resurrected to life with Jesus (4:15–18). This letter charges the Thessalonians—and us—to place our confidence in Christ.
—Faithlife Study Bible, Lexham Press
Everything You Need to Study & Teach 1 Thessalonians
Expository Preaching Kits are curated resources all focused on helping you teach a single book of the Bible—keeping you prepared without weighing you down.
Best commentaries on 1 Thessalonians
Charles A. Wanamaker, New International Greek Testament Commentary (NIGTC), Eerdmans, 1990, 344 pp.
The letters of Paul to the newly founded Christian community at Thessalonica hold a special place within the Christian tradition as possibly the earliest extant Christian writings. They are also of special interest not only for their theological value but for their sociological context. Among the communities established by Paul, the church at Thessalonica appears to have been the only one to have suffered serious external oppression. These two important Epistles, then, speak uniquely to contemporary Christians living in a society often ideologically, if not politically, opposed to Christian faith.
Level: Advanced
Type: Technical
Gene L. Green, Pillar New Testament Commentary (PNTC), Eerdmans, 2002, 400 pp.
In this commentary, Gene Green reads Paul's two letters to the Thessalonians in light of the canon of Scripture and of new knowledge about the first-century world of Thessalonica. This fruitful approach helps illuminate the impact of the gospel on its original readers and, in turn, shows how potent a force it can be for the Church and society today.
Level: Intermediate
Type: Expository
F. F. Bruce, Word Biblical Commentary (WBC), Thomas Nelson, 1982, 228 pp.
Detailed exegesis defines any commentary written by F. F. Bruce. Here, Bruce's efforts provide detailed analysis of the Thessalonian context, the spread of the gospel in Macedonia, and a review of the textual transmission of these early New Testament books. Bruce explains why the Christian message caused a riot at Thessalonica and traces the church's anxieties over the return of Christ, clarifying Paul's cautious response to speculation in Thessalonica and a discussion of how to deal with persecution.
Level: Advanced
Type: Technical
G. K. Beale, IVP New Testament Commentary (IVPNTC), InterVarsity Press, 2003, 279 pp.
In this careful study of 1 & 2 Thessalonians, G. K. Beale offers an introduction that sets the letters in context and surveys their general content, highlighting issues surrounding their occasion and purpose. His passage-by-passage commentary seeks to explain what these letters mean to us today as well as what they meant for their original hearers.
Level: Intermediate
Type: Expository
John Stott, Bible Speaks Today (BST), InterVarsity Press, 1991, 218 pp.
Digging into Paul's letters to the Thessalonians, John R. W. Stott addresses issues of vital importance today. Originally published as The Gospel & the End of Time, Stott's comments on 1 & 2 Thessalonians are now available in Logos as a new addition to the Bible Speaks Today series.
Level: Basic
Type: Devotional
Best Books on 1 Thessalonians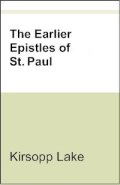 The Earlier Epistles of St. Paul fills in the background details surrounding Paul's letters to the Thessalonians, Corinthians, Galatians, and Romans. Lake engages the "literary and critical questions introductory to these letters, concerning their integrity, destination, and history." He also explores the "intricate question of the world of religious thought to which the earliest gentile Christians belonged—the world of the Hellenistic Mystery Religions."
Learn more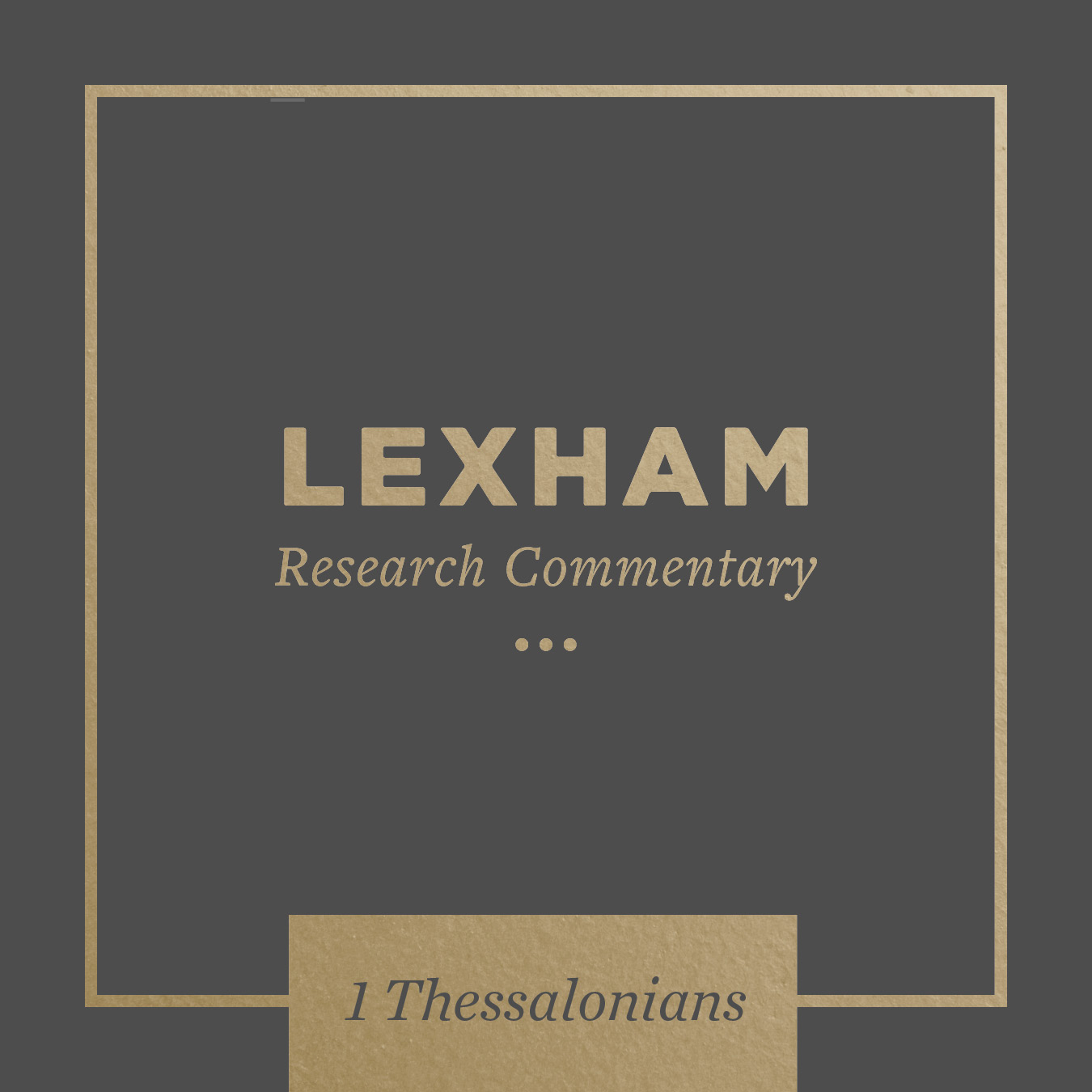 The Lexham Research Commentary is your starting point for study and research. Each volume gives you the tools you need to find answers quickly. This commentary is designed to do all the dirty work of searching through commentaries, journal articles, and monographs to find the information you need, saving you valuable time by curating all of the best literature in one place—it's a commentary on the commentaries. The annotated notes on the various viewpoints and interpretive options within the text allow you to quickly synthesize a broad range of views on a particular passage. Dense, jargon-filled research is distilled into easy-to-understand comments. As you critically study the text, the contextual notes help you place the passage within the narrow context of the biblical book and the broader context of the entire canon.
Learn more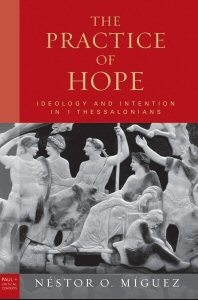 Although the political interpretation of Paul is still considered something of a novelty in North America and Europe, it is well established in Latin America and among theologians of liberation. In The Practice of Hope, Néstor O. Míguez brings the insights of historical-critical study and political analysis together with incisive theological reflection. Taking on European philosophical interpretations of Paul, the "North Atlantic consensus" regarding social stratification in the Pauline churches, and the distortions of "rapture" theology, Míguez situates Paul's mission in the political context of Roman Thessalonica and reads his first letter in engagement with Latin American realities. The result is a surprising rediscovery of Paul as an organic intellectual for whom hope is always a socially concrete reality.
Learn more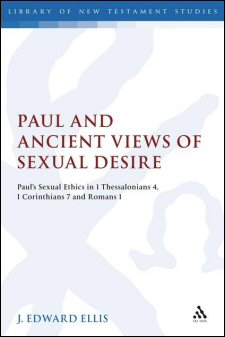 Through close analysis of numerous ancient passages relating to sexual desire, Ellis demonstrates that ancient thinkers tend to condemn not sexual desire in itself but excessive sexual desire and lack of self-control. Furthermore, he contends that ancient auditors would have been unlikely to see condemnation of sexual desire in Paul's words in 1 Thessalonians 4 or 1 Corinthians 7.
Learn more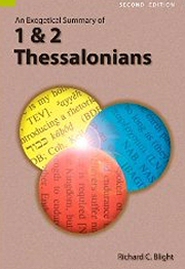 How can the task of biblical exegesis be fruitful and meaningful when commentaries and lexicons provide contradictory interpretations and seem to support opposing translations? The Exegetical Summaries Series asks important exegetical and interpretive questions—phrase by phrase—and summarizes and organizes the content from every major Bible commentary and dozens of lexicons. You can instantly identify exegetical challenges, discover a text's interpretive history, and survey the scope of everything written about each verse and phrase. Take your exegesis to the next level with the Logos edition of An Exegetical Summary of 1 & 2 Thessalonians.
Learn more
Best Courses on 1 Thessalonians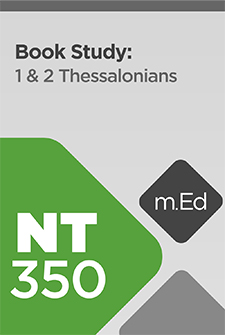 In this course on 1 & 2 Thessalonians, Dr. Jeffrey Weima provides an in-depth look at two of Paul's most intriguing letters. Dr. Weima begins with the historical background of the letters. He provides with an overview of ancient Thessalonica and the founding of the Thessalonian church. From there, he moves into a detailed exegesis of 1 & 2 Thessalonians, which includes grammatical, historical and literary analysis, as well as modern application. You will come away from the course with a better understanding and appreciation of these letters.
Learn more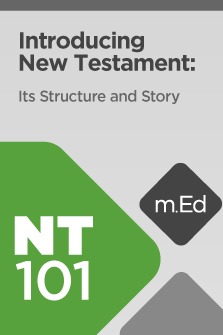 Gain a better understanding of the New Testament's structure and themes with New Testament scholar Dr. Lynn Cohick. You'll examine elements such as historical context, writing techniques of the Gospel authors, developments in the early Church, the settings of the Epistles, the genre of the book of Revelation, and the life of Jesus.
Learn more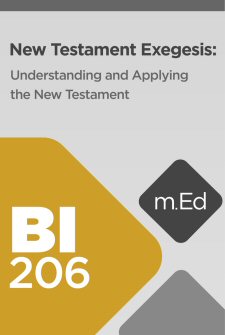 When people interpret the Bible, even though they may have the best motives in the world, they can still read their ideas into the Bible rather than draw out what the author originally intended to mean. Don't miss the whole point of exegesis. It's to know and worship God. Dr. Naselli will help you exegete the New Testament texts in a way that spreads a passion for the supremacy of God in all things for the joy of all peoples through Jesus Christ by exploring the concepts of genre, theology, translation, and much more. Exegesis and theology are thrilling because they help you know and worship God, and only God satisfies.
Learn more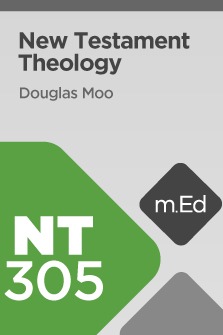 Survey the structures and purpose of New Testament theology with renowned Bible scholar and author Dr. Douglas Moo. This expansive course looks at key concepts that emerge from the different books of the New Testament and explains the overall message God has for the Church. Dr. Moo examines the diversity of the New Testament writings, stressing the importance of reading each book in its own context as well as the unity that arises from their divine inspiration.
Learn more