Mobile Ed: NT350 Book Study: 1 & 2 Thessalonians (14 hour course)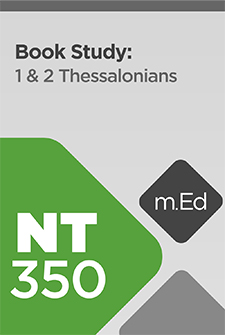 Mobile Ed: NT350 Book Study: 1 & 2 Thessalonians (14 hour course)
•
Runs on Windows, Mac and mobile.
Your Custom Discount
Reg. Price $529.99
Sale Price $309.99
Your Price $309.99
You Save $220.00 41%
Your Price
What's Pre-Pub?
$309.99
Overview
In this course on 1 and 2 Thessalonians, Dr. Jeffrey Weima provides an in-depth look at two of Paul's most intriguing letters. Dr. Weima begins with the historical background of the letters. He provides with an overview of ancient Thessalonica and the founding of the Thessalonian church. From there, he moves into a detailed exegesis of 1 and 2 Thessalonians which includes grammatical, historical and literary analysis, as well as modern application. You will come away from the course with a better understanding and appreciation of these letters.
Learning Objectives
Upon successful completion you should be able to:
Describe the location, politics and culture of ancient Thessalonica
Provide a biblically sound interpretation of Paul's teaching on the second coming of Jesus
Gain insight into the Thessalonian Christians and the difficulties they encountered
Describe the founding of the Thessalonian church
Apply Paul's teaching on holiness and the sanctity of sex to your own life
Explain why Paul instructed other Christians to imitate him
Understand the need for and method of church discipline
Better understand the theology and character of the Apostle Paul
Course Outline
Introduction
Introducing the Speaker and Course
Unit 1: The "Big Picture" of First Thessalonians
Strategic Location
Favored Political Status
Unique Government Structure
Religiously Pluralistic Environment
Unit 2: Gospel Comes to Thessalonica
Philippi to Thessalonica
Three Sabbath Synagogue Ministry
Post Synagogue Ministry
Opposition to Paul's Ministry
Paul and Silas Forced to Leave
Unit 3: Letter Opening and Thanksgiving (1 Thess 1:1–10)
Letter Opening
Introducing the Thanksgiving Section
Form and Function (Part 1)
Form and Function (Part 2)
Big Picture of the Letter
First Theme: Paul's Integrity
Second Theme: Persecution
Third Theme: Proper Moral Conduct
Fourth Theme: Second Coming of Christ
Unit 4: Paul's Picture of a Pastor and Parishioners (1 Thess 2:1–12)
Paul's Problem
Paul's Solution
Picture 1: Infant
Picture 2: Nursing Mother
Picture 3: Father
Unit 5: Do Not Give Up (1 Thess 2:17–3:10)
Internal Structure of the Passage
Literary Analysis
Don't Give Up on Paul (Part 1)
Don't Give Up on Paul (Part 2)
Don't Give Up on the Faith (Part 1)
Don't Give Up on the Faith (Part 2)
God Hasn't Given Up on You
Application
Unit 6: Sanctity of Sex (1 Thess 3:12–4:8)
Transitional Prayers
Introduction
Setting the Stage: Modern Society
Setting the Stage: Ancient Society
Structure of Paul's Appeal
The Claim
The Commands
The Causes (Part 1)
The Causes (Part 2)
Conclusion to Biblical View of Sex
Unit 7: Jesus Is Coming Again! (1 Thess 4:13–18)
Christ's Return
Grammatical Interpretation (Part 1)
Grammatical Interpretation (Part 2)
Structure
Historical Analysis (Part 1)
Historical Analysis (Part 2)
Theological Analysis
Logic of Verse 14
Summary and Application
The Rapture (Part 1)
The Rapture (Part 2)
Summary
Unit 8: Ready and Steady for the Day of the Lord (1 Thess 5:1–11)
Introduction
Trouble in the World
Trouble in the Text
Structure of the Text
Opening Assertion and Reason 1
Result
Reason 2 and Conclusion
Application: Trouble in the World
Unit 9: Life in the Family of God (1 Thess 5:12–22)
Introduction
Trouble in the Text
Structure of the Text
Respecting Congregational Leaders
Ministering to Troubled Congregational Members
Ministering to the Weak
God's Will in Congregational Worship
Testing Prophecy
Letter Closing
Unit 10: Second Thessalonians: Overview, Thanksgiving (2 Thess 1:1–12)
Big Picture
Letter Opening
Introduction to Thanksgiving
Structure of the Thanksgiving
Two Unique Features of the Thanksgiving
Two Causes of Thanksgiving (Part 1)
Two Causes of Thanksgiving (Part 2)
Persecution
Comfort (Part 1)
Comfort (Part 2)
Just Judgment of God
The Challenge
Summary, Setting the Stage
Unit 11: Comfort Concerning the Day of the Lord (2 Thess 2:1–17)
Title and Difficulty of Passage
Character and Ending of Passage
Structure of the Passage
The Crisis: Meaning of the False Claim
The Crisis: Source of the False Claim
The Correction (Part 1)
The Correction (Part 2)
Comfort
Command
Closing Prayer
Unit 12: Exhortations Concerning Rebellious Idlers (2 Thess 3:1–18)
Preliminary Issues (Part 1)
Preliminary Issues (Part 2)
Preliminary Issues (Part 3)
Opening Command
Example of Paul (Part 1)
Example of Paul (Part 2)
Teaching of Paul
Applying Paul's Example and Teaching
Closing Commands
Application: Attitude toward Work
Application: Importance of Church Discipline
Letter Closing
Conclusion
Equipped to Be Ready and Steady
Product Details
Title: NT350 Book Study: 1 & 2 Thessalonians
Instructor: Jeffrey A. D. Weima
Publisher: Lexham Press
Publication Date: 2019
Product Type: Logos Mobile Education
Resource Type: Courseware, including transcripts, audio, and video resources
Courses: 1
Video Hours: 14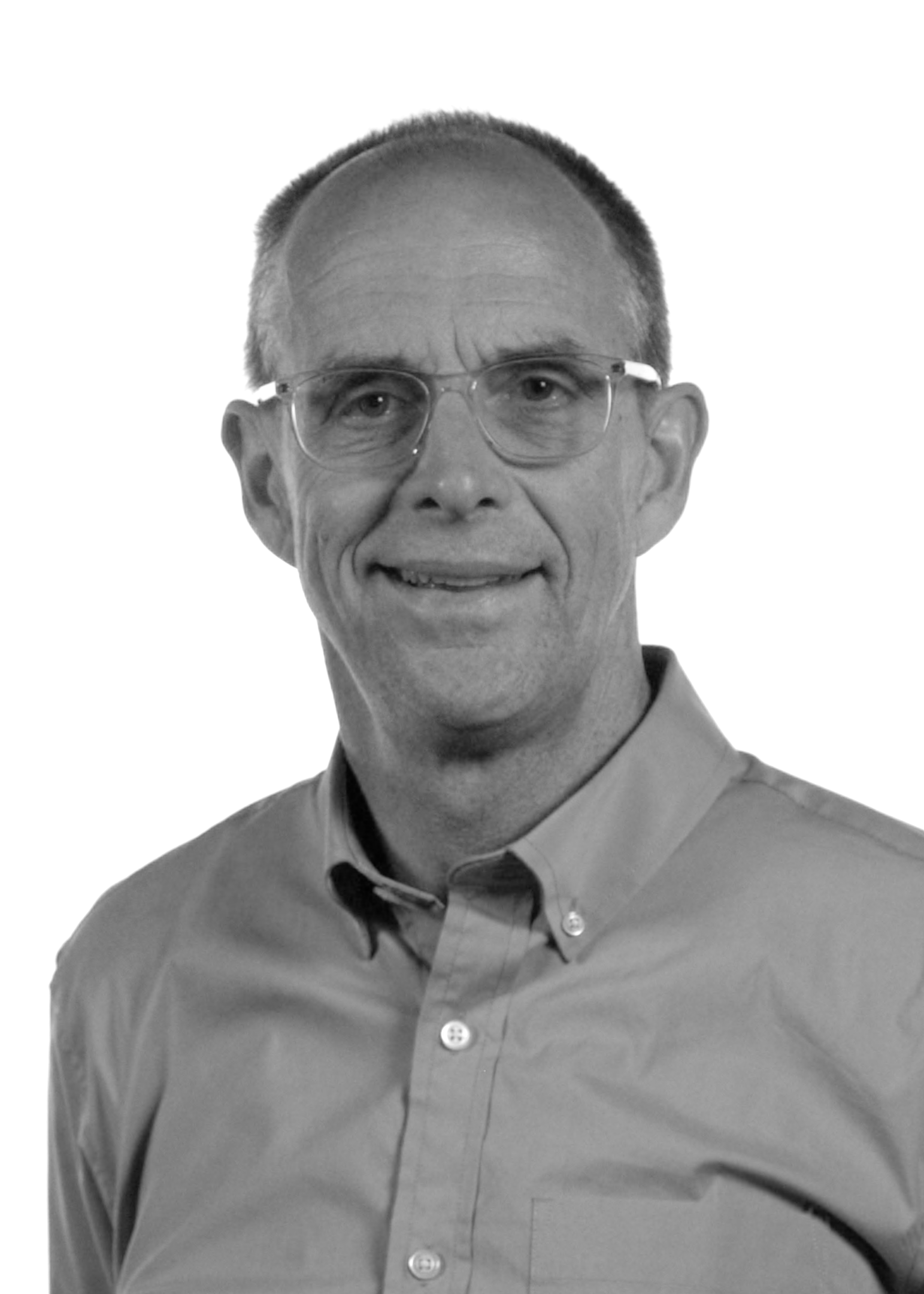 Jeffrey A.D. Weima is professor of New Testament at Calvin Theological Seminary in Grand Rapids, Michigan, where he has taught for more than 20 years. He is the author of Neglected Endings: The Significance of the Pauline Letter Closings and the coauthor (with Stanley Porter) of An Annotated Bibliography of 1 and 2 Thessalonians. He has taught courses all over the world, has authored numerous scholarly articles, and leads biblical study tours to Greece, Turkey, and Italy.
Getting the most out of Mobile Ed
Logos Mobile Education is a highly effective cross-platform learning environment that integrates world class teaching with the powerful study tools and theological libraries available in Logos Bible Software. Every course provides links to additional resources and suggested readings that supplement the lecture material at the end of every transcript segment.
This course comes with an Activities resource that functions as a type of "workbook" for the course. This resource includes learning activities such as: places for you to respond to reflection questions, exercises that will challenge and show you how deepen your understanding of this course by using specific Logos tools and resources, tutorial videos on different features of Logos Bible Software, and links to relevant Logos guides and tools. A link to open the Activities resource is conveniently placed at the end of every segment.