Free Book of the Month
Your April Free Course Has Arrived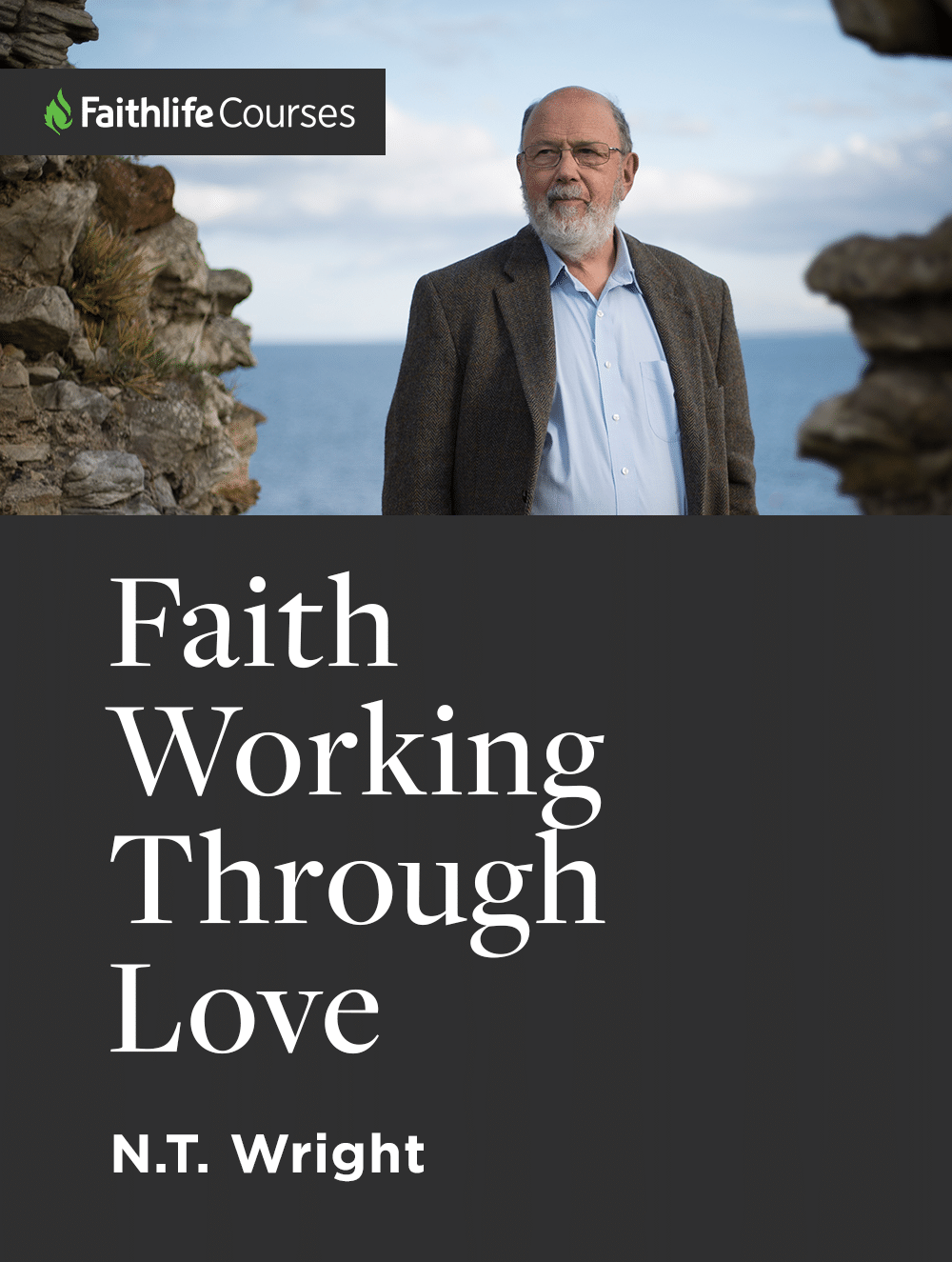 Faith Working Through Love by N.T. Wright (1 hour course)
Discover how Biblical wisdom can help you find meaning in your work. We are all engaged in some kind of work, whether it comes with a paycheck or not. Regardless of the kind of work you do, from bussing tables, to taking care of your home and family, to managing a business, chances are you want to find meaning in your endeavors. In this intriguing course, Professor N.T. Wright examines a series of Biblical texts that discuss how Christians should consider the work they do. As you're guided through Old and New Testament teachings, you'll discover concrete actions you can take to live out the fullness of being in the image of God, and become an agent for positive change in a broken society.
$0.00
Save 0%
Your Price: $0.00
Get an Additional Course for $9.99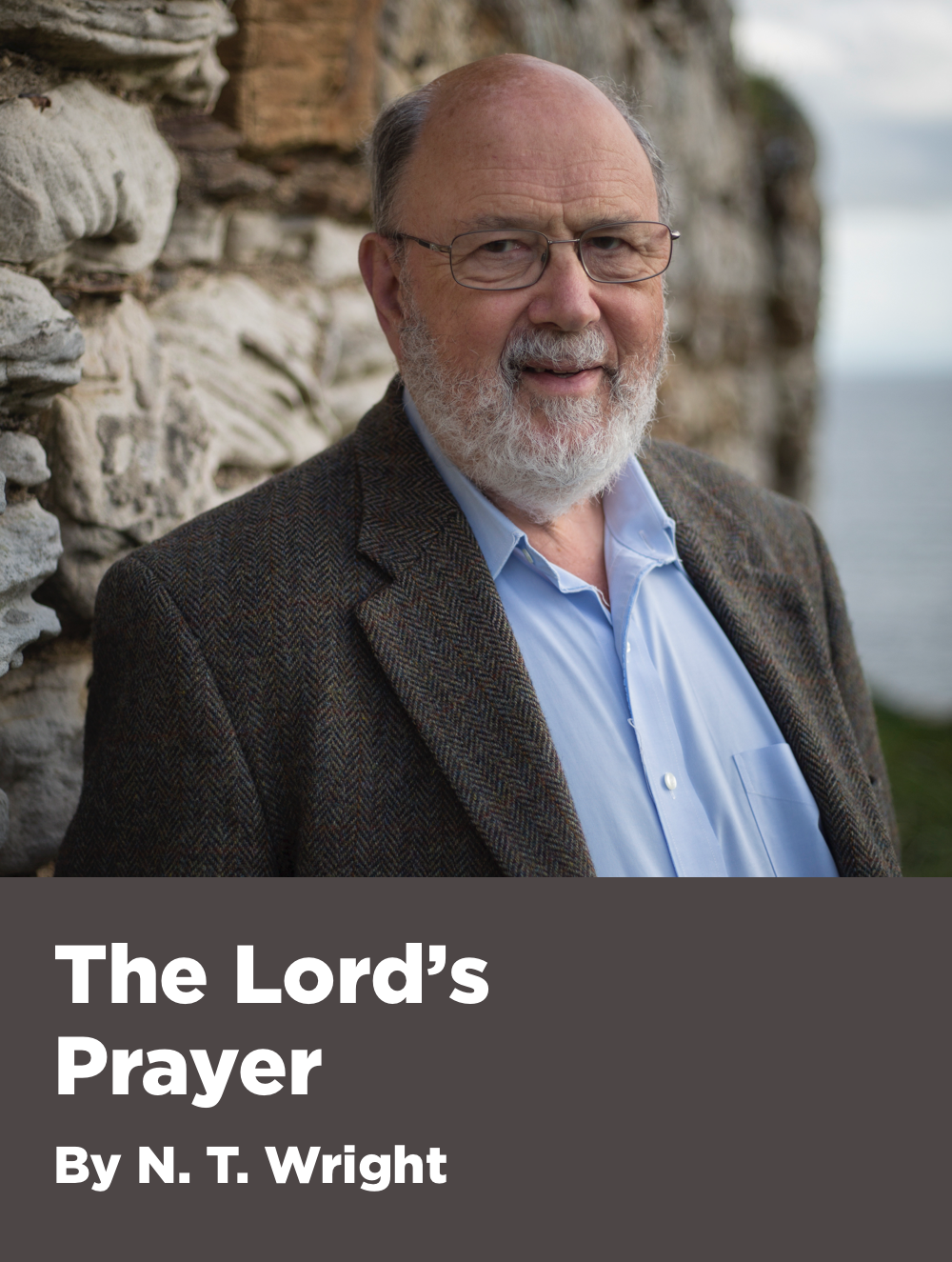 The Lord's Prayer (1 hour course)
The Lord's Prayer has been an important part of the lives of Christians for centuries. This course can help you gain a greater understanding and appreciation of the prayer that Jesus taught his disciples to pray. In this enriching video course, Prof. N.T. Wright offers insight into the context and meaning of the Lord's Prayer. Immerse yourself in this beautiful prayer, and you could experience a deeper joy and closer walk with God. At the end of each section you will find a list of three questions to help you engage with the material Prof. Wright presented in his lectures. The purpose of these questions is to provide you with the opportunity for personal reflection, or to help you think more deeply about what you are learning. They are in no specific order, and you do not need to answer them all. The questions are intended to help you engage with the material and to assist your own further study. The goal is that as the Spirit renews our minds, we will be able to practically...
$19.99
Save 50%
Your Price: $9.99
Add a Third Course for $19.99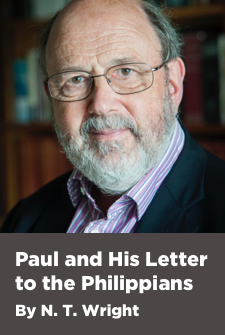 Paul and His Letter to the Philippians by N. T. Wright (4.5 hour course)
Prof. N.T. Wright, renowned biblical scholar and historian will walk you through Paul's Letter to the Philippians. The course is a reflection of how to think and live in light of the death and resurrection of King Jesus. The powerful realities of "unity" and "holiness" are combined through the proper way to think about the work of God in Christ. The central portion of the letter, Phil 2:6–11, provides the foundation for understanding the whole of the letter and Paul's own way of life. Dig deep into the New Testament through studying this wonderful and practical epistle.
$179.99
Save 88%
Your Price: $19.99
Add a Fourth Course for $34.99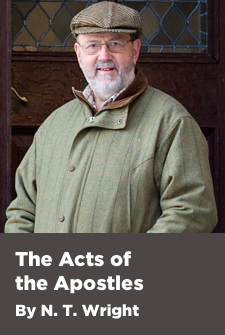 The Acts of the Apostles by
N. T. Wright (9.5 hour course)
The Acts of the Apostles is the second book written by the biblical writer Luke. Luke continues the story of the risen Jesus who will now extend His reign through the apostles and others to the furthest reaches of the Roman Empire. The story will provide rich insight into the working of God through the Holy Spirit to establish churches in cities large and small and we will see how Peter, Paul and others interacted with a sometimes hostile environment as they proceeded.
$209.99
Save 83%
Your Price: $34.99
This Month's Giveaway
The N. T. Wright Collection (51 vols.) — a $689.99 value!
Don't Miss Out!
Each month we bring you exciting new books to build your library.
Sign up above to hear about each month's free book.