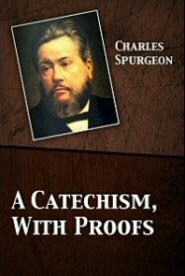 A Catechism, With Proofs
A Catechism, With Proofs is a manual compiled by Spurgeon and drawing from the Westminster Assembly and various Baptist catechisms. This catechism was used widely in Spurgeon's congregation, and addresses the most pressing theological and pastoral needs of the church. The concise question-and-answer format makes this volume accessible for lay readers and scholars alike, and offers an insightful window into the faith of the congregation at the Metropolitan Tabernacle. The Logos Bible Software edition of A Catechism, With Proofs was originally published in London by Passmore and Alabaster in 1872.
Your Price: $2.49
Yes, Psalm 23 is Relevant Today
Is the Lord your shepherd? Psalm 23, written by King David, is particularly poignant because before becoming king, David was a shepherd. He knew the dangers and challenges of taking care of sheep. He learned to trust God's protection over both himself and his flock. David's words are more fully revealed in the New Testament where Jesus is described as the Good Shepherd, the Great Shepherd, and the Chief Shepherd—and his followers are described as his sheep. Jesus the shepherd feeds his sheep, pr...
Your Price: $2.99