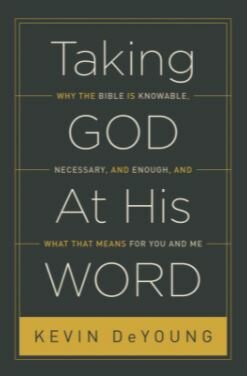 Taking God At His Word: Why the Bible Is Knowable, Necessary, and Enough, and What That Means for You and Me
Can we trust the Bible completely? Is it sufficient for our complicated lives? Can we really know what it teaches? With his characteristic wit and clarity, award-winning author Kevin DeYoung has written an accessible introduction to the Bible that answers important questions raised by both Christians and non-Christians. This book will help you understand what the Bible says about itself and encourage you to read and believe what it says—confident that it truly is God's Word.
Regular Price: $13.99
Save $4.20 (30%)
Your Price: $9.79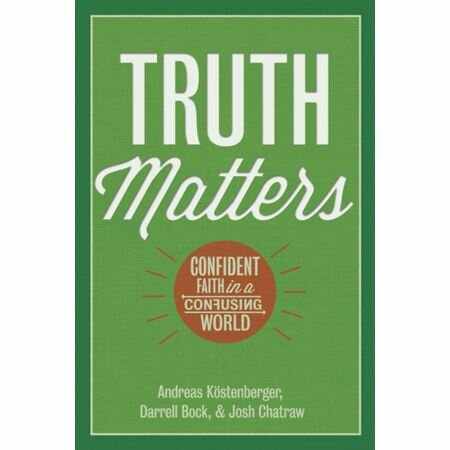 Truth Matters: Confident Faith in a Confusing World
In an interview with Christianity Today in 2012, Ed Stetzer shared that according to LifeWay research among young adults who had attended church regularly for at least a year in high school, 70% stop attending regularly for at least a year between ages 18-22. However, 35% of these had returned to attending twice a month or more by the time they were surveyed for the study. This means that about 4 out of 10 kids leave the church and NEVER RETURN. Here is how leading experts describe our church kids today: They are unarmed and incapable of defending their faith. They possess a faith that cannot withstand the scrutiny of trials or intellectual questions. They have a shallow belief system. They lack a robust faith. They haven't learned how to think. They are embarrassingly ignorant of our faith. Truth Matters is written directly to this audience, arming them with well-reasoned responses to the accusations that are most likely to appear in their lives, either as upcoming...
Regular Price: $9.99
Save $5.00 (50%)
Your Price: $4.99