May's Publisher Spotlight
Get 40% off Lexham Press Resources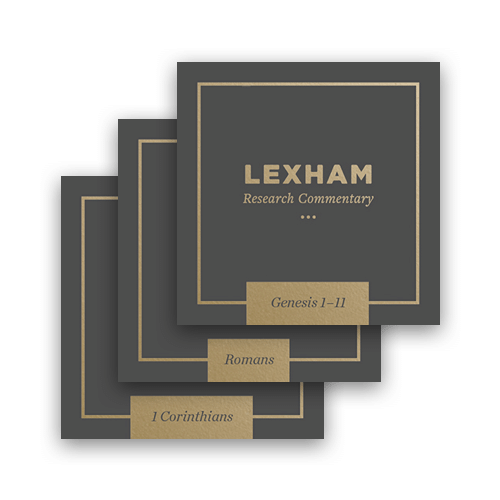 Lexham Research Commentaries (20 vols.)
The Lexham Research Commentary is your starting point for study and research. Each volume gives you the tools you need to find answers quickly. This commentary is designed to do all the dirty work of searching through commentaries, journal articles, and monographs to find the information you need, saving you valuable time by curating all of the best literature in one place—it's a commentary on the commentaries. The annotated notes on the various viewpoints and interpretive options within the text allow you to quickly synthesize a broad range of views on a particular passage. Dense, jargon-filled research is distilled into easy-to-understand comments. As you critically study the text, the contextual notes help you place the passage within the narrow context of the biblical book and the broader context of the entire canon.
$849.99
Save 41%
Your Price: $499.99
Learn more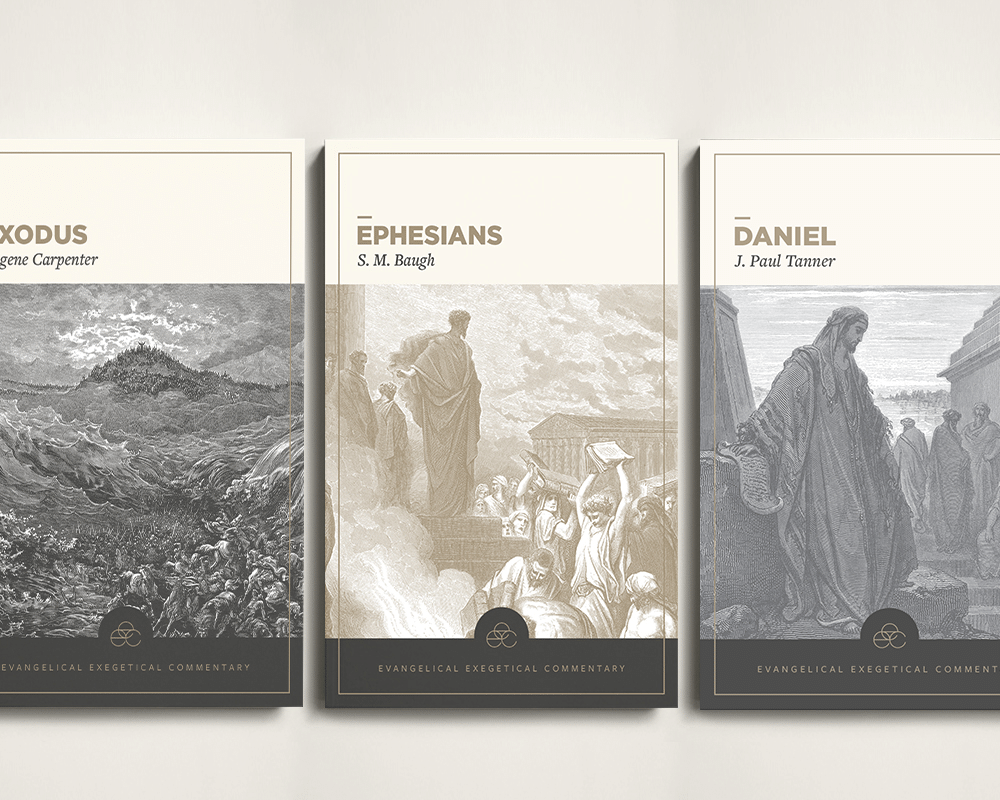 Evangelical Exegetical Commentary (EEC) (44 vols.)
The Evangelical Exegetical Commentary (EEC) series is a premiere biblical commentary rooted in the original text of Scripture. Incorporating the latest in critical biblical scholarship and written from a distinctly evangelical perspective, each comprehensive volume features a remarkable amount of depth, providing historical and literary insights, and addressing exegetical, pastoral, and theological details. Readers will gain a full understanding of the text and how to apply it to everyday life.
$999.99
Save 20%
Your Price: $799.99
Learn more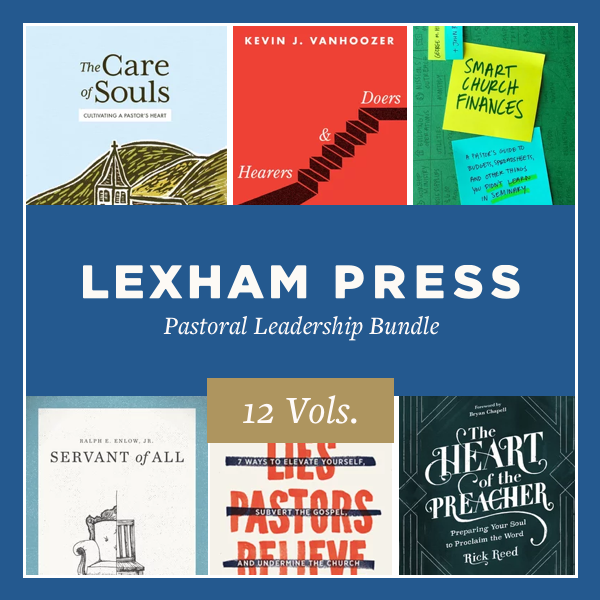 Lexham Press Pastoral Leadership Bundle (12 vols.)
Christ's sheep need shepherding. That's where you come in. The Lexham Press Pastoral Leadership Bundle provides pastors and preachers with 12 essential volumes filled with practical advice and brass tacks tools for pastoral and church leadership.
$119.99
Save 30%
Your Price: $83.99
Learn more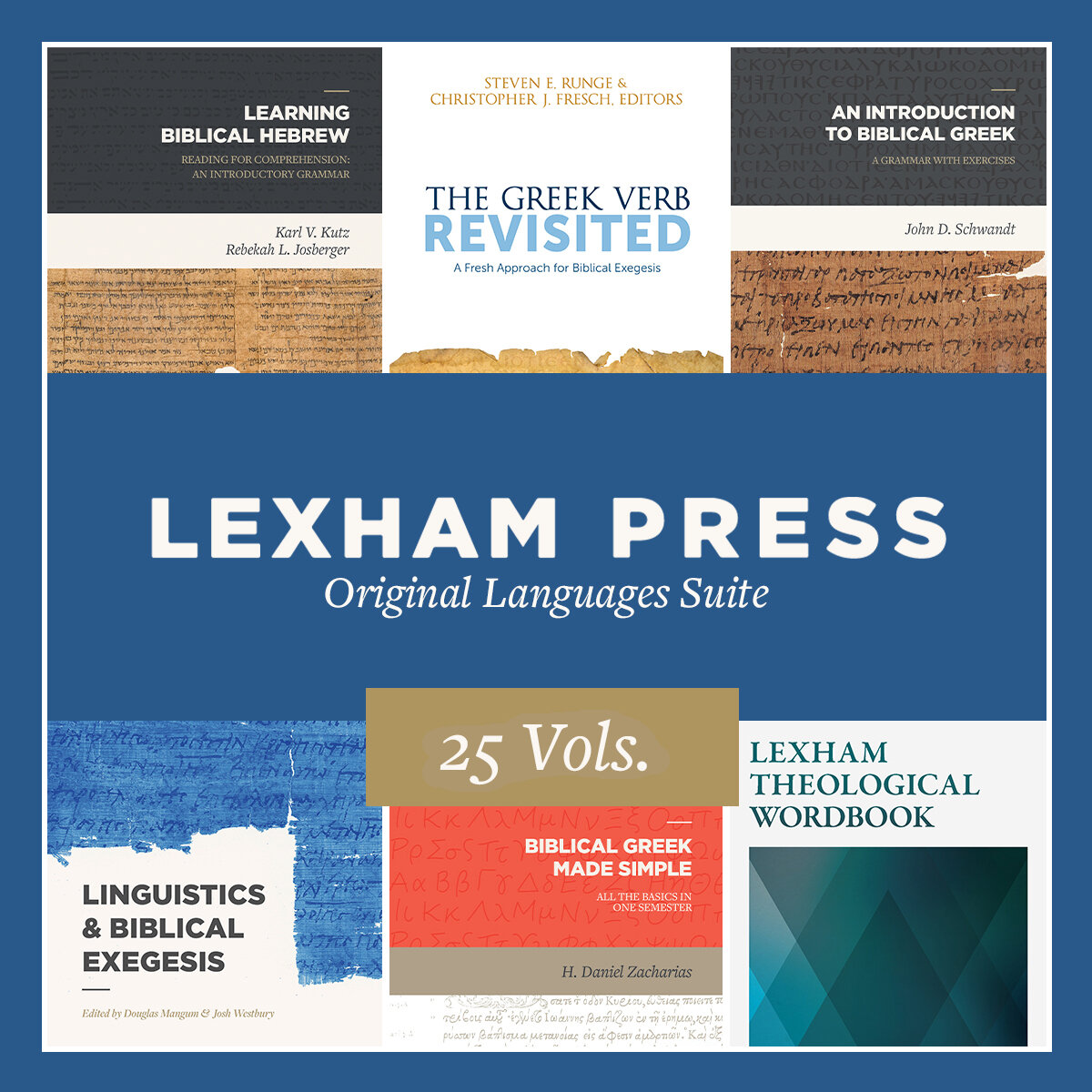 Lexham Press Original Languages Suite (24 vols.)
The Lexham Press Original Languages Suite gives you all the tools you need to learn and study biblical Greek and Hebrew. Four different introductory grammars—three in Greek and one in Hebrew—present all the basics for learning these biblical languages. Each of them contain practical lessons and exercises to help students grasp the fundamentals of language learning. The Original Languages Suite contains a number of supplemental resources as well, helping you take your studies to the next level.
$549.99
Save 30%
Your Price: $384.99
Learn more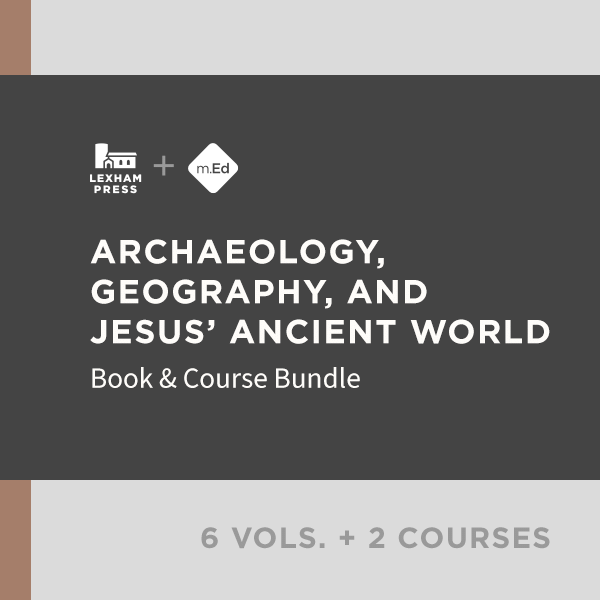 Archaeology, Geography, and Jesus' Ancient World: Book & Course Bundle (2 vols.; 2 courses)
Geography is a central concern throughout Scripture, but the full significance of the geographical context is easily overlooked without a familiarity with the places, the relative distances, and the ancient setting. This book and course bundle from Lexham Press and Logos Mobile Education provides a collection of resources focused on the geography, archaeology, and history of the first century world Jesus lived in.
$249.99
Save 40%
Your Price: $149.99
Learn more