Mobile Ed: AR101 Archaeology in Action: Biblical Archaeology in the Field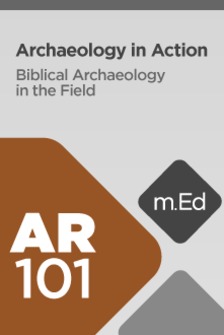 Mobile Ed: AR101 Archaeology in Action: Biblical Archaeology in the Field
•
Runs on Windows, Mac and mobile.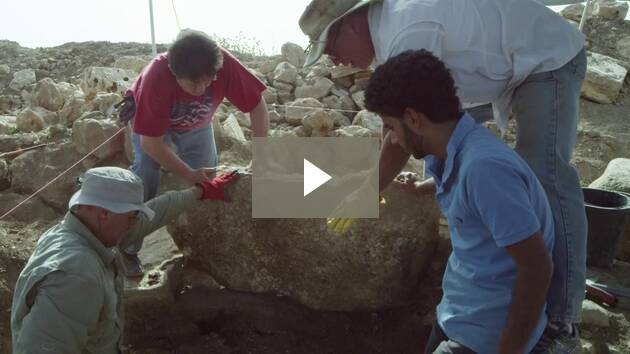 Overview
Explore archaeological digs in Israel by joining distinguished scholars in the field, who will teach you the processes and practices of biblical field archaeology. Learn the tools and techniques used by archaeologists and volunteers to find relics buried for millennia. Discover the passion of those who have invested their lives into uncovering and studying material culture. Watch as they unearth objects for the first time after thousands of years.
In this course, filmed on site in Israel, you'll experience the process of a dig and hear directly from archaeologists. Their findings shed light on what life was like in the first century world of Jesus and the apostles.
"We're going to start with the ground, dig into it, find things, and take you all the way from the point it begins to the point where it is exhibited in museums and written about in textbooks. Come on. Join me. You're going to have a lot of fun doing this."
— Craig Evans
Course Topics Include:
What Is Biblical Archaeology?
How Does One Become an Archaeologist?
The Archaeological Dig Process
Decision-Making Process to Choose a Dig Site
Role of Literary Sources to Understand Site History
Anatomy of a Dig Site: Tells, Balks, Squares, Stratigraphy
Types of Material Culture
Archaeological Dig Techniques
Recording Material Culture
Pottery Techniques
Profile of Selected Dig Sites
List of Archaeologists and Professors:
Dr. Adolfo Roitman, The Israel Museum, Jerusalem
Dr. Jodi Magness, University of North Carolina at Chapel Hill
Dr. Craig Evans, Houston Baptist University
Dr. Richard Freund, University of Hartford
Dr. Rami Arav, University of Nebraska Omaha
Dr. Scott Stripling, Wharton County Junior College
Dr. Mordechai Aviam, Kinneret College on the Sea of Galilee
Dr. David Fiensy, Kentucky Christian University
Dr. Dennis Groh, Illinois Wesleyan University
Dr. James F. Strange, University of South Florida
Dr. James R. Strange, Samford University
Dr. Itzhaq Shai, Ariel University
Chris McKinny, Bar-Ilan University
Sheila Gyllenberg, Bar-Ilan University
Product Details
Title: AR101 Archaeology in Action: Biblical Archaeology in the Field
Author: Logos Mobile Education
Publisher: Lexham Press
Publication Date: 2015
Product Type: Logos Mobile Education
Resource Type: Courseware, including transcripts, audio, and video resources
Courses: 1
Video Hours: 3
As Seen on Faithlife Today
Getting the most out of Mobile Ed
Mobile Ed's integration with Logos Bible Software creates an unparalleled learning environment. Lectures are fully searchable and linked to the rest of your library. We transcribe every word so you can focus on adding your own reflections as you watch and read along. Suggested readings open with a click, and video tutorials show you how to use Logos to research your topic even further.
With any Logos base package, you will be able to view the lectures and interact with the transcripts. For the best learning experience, we recommend Logos Platinum.
Readings for the courses are often tailored to Platinum because the larger library provides access to a wide range of suggested resources and increases search results for further study.
The Platinum collection best matches the resources used in video tutorials. It includes a breadth of commentaries, original-language studies, and over 1,400 resources to deepen your study.