Gordon D. Fee New Testament Studies Collection (8 vols.)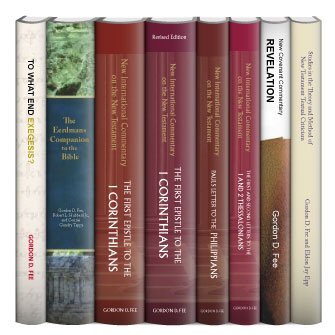 Gordon D. Fee New Testament Studies Collection (8 vols.)
•
Runs on Windows, Mac and mobile.
Overview
Get deeper insights into New Testament textual criticism and exegesis. In the Gordon D. Fee New Testament Studies Collection, Fee's newly revised commentary on 1 Corinthians and his quintessential To What End Exegesis? stand out as must-have gems for Bible scholars of all levels. To take your biblical studies deeper, this collection includes his commentaries on Philippians, 1 & 2 Thessalonians, and Revelation, along with The Eerdmans Companion to the Bible and Studies in the Theory and Method of New Testament Textual Criticism to provide a bigger scope of the scholarly and textual work Fee develops across the New Testament.
Collectively, these volumes represent a lifetime of highly respected scholarly work. His focus in pneumatology and Pauline theology give these volumes an even greater importance for the church today, providing key insights to the future teachers and pastors of the church for many years to come.
In the Logos editions, volumes from the the Gordon D. Fee New Testament Studies Collection are enhanced by amazing functionality. Scripture citations link directly to English translations, and important terms link to dictionaries, encyclopedias, and a wealth of other resources in your digital library. Perform powerful searches to find exactly what you're looking for. Take the discussion with you using tablet and mobile apps. With Logos Bible Software, the most efficient and comprehensive research tools are in one place, so you get the most out of your study.
Key Features
Renowned commentaries on 1 Corinthians, Philippians, 1 & 2 Thessalonians, and Revelation
Accessible studies in exegesis, pneumatology, and textual criticism
High quality scholarship from one of the best modern New Testament exegetes
Product Details
Individual Titles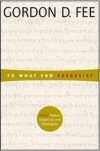 Over the past 25 years Gordon D. Fee has produced a steady stream of articles and academic papers addressing thorny text-critical issues, delicate exegetical concerns, and profound theological matters. Many of these scholarly pieces have made significant contributions to the field of New Testament studies, but they have been scattered in a wide range of publications. Now, 21 of Fee's finest shorter works are conveniently available together in a single resource.
In many ways this collection reflects Fee's own journey as a biblical scholar. The volume begins with Fee's early work in textual criticism, turns to studies more strictly exegetical in nature, and concludes with studies more theological in intent. In the course of these studies Fee explores a wide range of concerns for readers and interpreters of the New Testament, including Paul as an early Trinitarian thinker, freedom and obedience according to Paul, New Testament Christology and pneumatology, and much more. These fine studies amply demonstrate Fee's mastery of the exegetical task and illustrate the goal of exegesis in the service of the believing Christian community.
Certain to be consulted and read frequently, To What End Exegesis? will provide teachers, pastors, and serious students of the Bible with a robust banquet of New Testament scholarship.

The Eerdmans Companion to the Bible
Editors: Gordon D. Fee, Robert L. Hubbard Jr., and Connie Gundry Tappy
Publisher: Eerdmans
Publication Date: 2011
Pages: 816
Travelers about to visit a foreign country often study a guidebook with information about that country. Especially helpful are clear, easy-to-use maps, background information on the local area, and articles about important sites to visit.
Similarly, the Bible confronts many readers today with a kind of "foreign country in writing" whose customs and culture aren't always clear. The Eerdmans Companion to the Bible will greatly help readers navigate unfamiliar biblical terrain and deepen their knowledge of areas already familiar to them.
Over 200 user-friendly maps, charts, graphics, and photos bring ancient places to life. Numerous articles offer significant insights into the Bible's people, places, and main ideas. Travelers who visit specific individual books will find in-depth, illuminating commentary based on up-to-date research.
Reflecting a broad evangelical perspective, The Eerdmans Companion to the Bible continues the publisher's proud tradition of providing quality biblical resources for nearly a century. This handy guidebook promises to make the Word of God come alive as never before.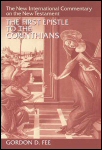 This award-winning commentary on 1 Corinthians by Gordon D. Fee has been lauded as the best study now available on Paul's exciting and theologically rich first letter to the Corinthians.
Fee offers a readable exposition of 1 Corinthians that clearly describes the meaning of Paul's ideas and their larger theological relevance. The more scholarly dimension of the work, including Fee's considerable interaction with other commentators, is found in the footnotes.
Several features make this commentary unique. First, Fee takes great care to establish the all-important historical/literary context of this letter by including numerous sectional introductions that reconstruct the historical background and trace the flow of Paul's argument. Fee is also concerned to exegete the whole book from a consistent perspective as to the historical situation. Second, Fee's expertise in textual criticism has led him to discuss every exegetically significant variant, some at considerable length. Third, Fee concludes almost every paragraph with some observations about application—illustrating his deep concern that the Word of God be a living word for today.
The First Epistle to the Corinthians, Revised Edition
Author: Gordon D. Fee
Edition: Revised
Publisher: Eerdmans
Publication Date: 2014
Pages: 1,044
This landmark commentary, originally published in 1987, has been lauded as the best study available of Paul's theologically rich first letter to the Corinthians. Writing primarily for pastors, teachers, and students, Gordon Fee offers a readable exposition of 1 Corinthians that clearly describes the meaning of Paul's ideas and their larger theological relevance.
Fee's revised edition is based on the improved, updated 2011 edition of the NIV, and it takes into account the considerable scholarship on 1 Corinthians over the past twenty-five years. Fee has also eliminated "chapter and verse" language—totally foreign to Paul's first-century letter—relegating the necessary numbers for "finding things" to parentheses.
An impressively thorough commentary, which offers both judicious comment and useful documentation. . . . It deserves to rank as one of the leading commentaries on 1 Corinthians.
—Anthony C. Thieselton, professor of Christian theology, University of Nottingham
Gordon D. Fee is a professor emeritus of New Testament studies at Regent College in Vancouver, British Columbia. In addition to his many highly respected commentaries and biblical studies, he is also the author of Paul, the Spirit, and the People of God; Gospel and Spirit; and How to Read the Bible for All Its Worth.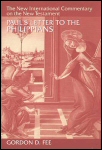 This commentary by respected New Testament scholar Gordon D. Fee is a scholarly yet thoroughly readable study of Paul's letter to the suffering community of believers in Philippi.
Working directly from the Greek text but basing his comments on the New International Version, Fee sets Paul's letter to the Philippians squarely within the context of first-century "friendship" and "moral exhortation" to a church facing opposition because of its loyalty to Jesus Christ. At the same time Fee gives equal concern to the letter's theological and spiritual relevance.
Important features of this commentary include a remarkable comparison of Philippians to two well-known types of letters in the Greco-Roman world: the letter of friendship and the letter of moral exhortation; an introduction that discusses the occasion, authenticity, and theological contributions of Philippians; and scholarly insights that resolve many of the formal and structural issues that have long puzzled New Testament scholars.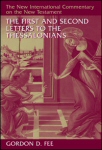 In this commentary Gordon Fee aims first and foremost to offer a fresh exposition of the text of 1 and 2 Thessalonians. He shows the reader what is in the biblical text, what the text meant in the first century, and what it means now. Fee reveals the logic of each argument or narrative before moving on to the details of each verse, and he concludes each section with a theological-practical reflection on the meaning of the text today. Among other things, Fee explores the occasion for writing for each epistle, restoring 2 Thessalonians to the place it deserves as a full companion to the first letter, rather than merely a tag along to 1 Thessalonians.

Revelation is a book that many Christians find confusing due to the foreign nature of its apocalyptic imagery. It is a book that has prompted endless discussions about the "end times" with theological divisions forming around epicenters such as the rapture and the millennium. In this New Covenant Commentary Series volume, award winning author Gordon Fee attempts to excavate the layers of symbolic imagery and provide an exposition of Revelation that is clear, easy to follow, convincing, and engaging. Fee shows us how John's message confronts the world with the Revelation of Jesus Christ so that Christians might see themselves as caught up in the drama of God's triumph over sin, evil, and death. Fee draws us into the world of John and invites us to see the world through John's eyes as the morbid realities of this world have the joyous realities of heaven cast over them.
This volume represents a coherent and complementary collections of essays whose abiding worth and considerable influence have been demonstrated through extensive citation by textual critics and exegetes. This compilation of studies will serve as a welcome resource for biblical scholars and students taking seminary or graduate courses in New Testament. From the more introductory studies to the constructive critiques of current theory to the more specialized analyses concerning New Testament textual criticism, this volume will provide information and challenges to beginners and experts alike.
About Gordon D. Fee