Smyth and Helwys Reading the Old Testament Commentary Series (6 vols.)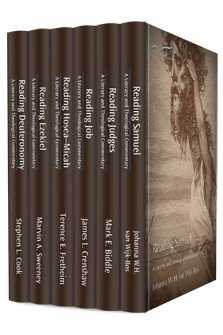 Smyth and Helwys Reading the Old Testament Commentary Series (6 vols.)
•
Runs on Windows, Mac and mobile.
Overview
It's easy to get bogged down in the minutiae of word-by-word, verse-by-verse exegesis—picking over familiar passages in such detail can sometimes render them flat and uninspiring. Worse, in the hands of scholars writing for scholars, even the most profound research can become stupefying and impenetrable. The Reading the Old Testament series helps you rediscover the Hebrew Bible with cutting-edge scholarship—whether you're a specialist or lay person. Expert authors such as James Crenshaw, Marvin Sweeney, and Mark Biddle focus on the larger literary and thought units of a given book, highlighting how they function in the work as a whole. Utilizing a broad array of reading strategies and critical approaches, these scholars help you become a more competent, more engaged, and more enthusiastic Bible reader.
In the Logos editions, these volumes are enhanced by amazing functionality. Important terms link to dictionaries, encyclopedias, and a wealth of other resources in your digital library. Perform powerful searches to find exactly what you're looking for. Take the discussion with you using tablet and mobile apps. With Logos Bible Software, the most efficient and comprehensive research tools are in one place, so you get the most out of your study.
Key Features
Focuses on large literary and thought units in Old Testament books
Features the scholarship of acclaimed biblical experts
Helps readers become more competent, engaged, and enthusiastic Bible readers
Individual Titles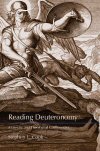 A lost treasure for large segments of the modern world, the book of Deuteronomy powerfully repays contemporary readers' attention. Its gripping discourses and vivid stories stir deep longing for God, move readers to a place of intimacy with the divine, and pushes them toward community. This theological interpretation reveals the centrality of Deuteronomy for faith and powerfully counters critical accusations about violence, intolerance, and polytheism in the book.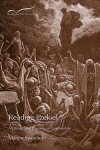 One of the Bible's most difficult and perplexing books, Ezekiel consists of strange visions and oracles by a Judean priest and prophet exiled to Babylonia in the sixth century BCE. His book envisions Yahweh's return to a holy temple at the center of a reconstituted Israel—and the world at large. In Ezekiel's telling, the purge of Jerusalem, the temple, and the people, lead to a glorious new creation—and Yahweh stands at last in the holy center of the created world. As biblical scholar Marvin A. Sweeney writes in his introduction, the book of Ezekiel ultimately represents "a profound attempt to encounter the holy in the profane world, and based on that encounter, to sanctify the world in which we live."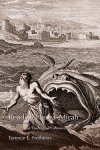 Terence E. Fretheim explores themes of indictment, judgment, and salvation in Hosea–Micah. According to Freitheim, the indictment against the people of God in Hosea-Micah focuses on idolatry and the abuse of the poor and needy. The effects of these behaviors are often horrendous in their severity. In his probing commentary, Freitheim reveals that, while God is often the perpetrator of such judgments, the consequences, like fruit, grow out of the deed itself. Issues of indictment and judgment are not finally ends in themselves, but in the service of the salvation of God.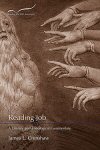 "Why do bad things happen to good people?" It's a question that we all struggle with at some point in our lives—and the central issue in the book of Job. James Crenshaw has devoted his life to studying the disturbing matter of God's sometimes seeming lack of justice. Few individuals read the book of Job and remain unmoved. If they seek answers, they likely will be disappointed. Many find the depiction of God troubling. However, if God were merely to meet our expectations, the Creator would would be nothing more than our own projections into the heavens. Crenshaw says that the ancient poet serves readers best by starkly portraying the brutal reality that life and this world are not fair—and that justice is a human project.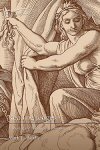 For several decades, biblical scholars have been debating the merits of two contrasting approaches to biblical interpretation: a synchronic approach, which attempts to see the text as a whole, as opposed to a diachronic approach, which asks questions about history and development of the text. Mark E. Biddle's commentary on Judges draws on historical-critical methods to shed light on this historic period and the role of Judges in Israel's history. At the same time, Biddle acknowledges that the relevance for modern reader lies in the text as a whole and not in the details of its developmental history. Biddle tackles the kinds of issues (violence, patriarchy, tribalism) that may inhibit our ability to receive this text as inspired Scripture. This volume makes clear that the power of this biblical narrative derives in large part from its unvarnished portrayals of human foibles and failures—and of God's steadfast commitment to relationship with humankind nonetheless.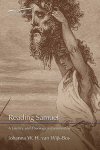 In Johanna W. H. van Wijk-Bos' masterful interpretation, the book of Samuel comes alive with vivid, human detail. Rediscover ancient Israel in the era of Samuel, Saul, and David. From parental yearning to spousal and sibling relationships, these accounts are far more than simple reconstructions of characters' lives and circumstances. Wijk-Bos provides an inside look at royal intrigue, military campaigns, occult practices, and the significance of religious objects of veneration.
More details about these resources