Christian Dialogue with World Religions and Atheism Collection (2 vols.)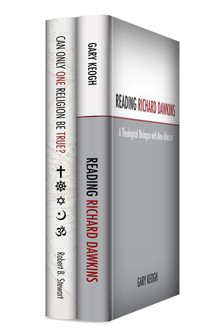 Christian Dialogue with World Religions and Atheism Collection (2 vols.)
•
Runs on Windows, Mac and mobile.
Overview
"A dialogical approach to theology can be beneficial, even when dialogue partners advocate strident hostility toward religious belief." In this collection, numerous scholars engage in complex discussions on two controversial topics: religious pluralism and evolution. Both volumes respectfully and theologically engage non-Christian perspectives and present fresh rebuttals.
In the Logos edition, the Christian Dialogue with World Religions and Atheism Collection is enhanced by amazing functionality. Scripture citations link directly to English translations, and important terms link to dictionaries, encyclopedias, and a wealth of other resources in your digital library. Perform powerful searches to find exactly what you're looking for. Take the discussion with you using tablet and mobile apps. With Logos Bible Software, the most efficient and comprehensive research tools are in one place, so you get the most out of your study.
Key Features
Presents two dialogues on contemporary theological issues
Respectfully engages non-Christian worldviews
Individual Titles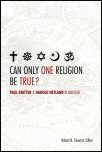 This volume highlights points of agreement and disagreement on the subject of religious pluralism. The dialogue partners in the discussion are Paul F. Knitter and Harold A. Netland.
A transcript of the March 2009 Point-Counterpoint event between Knitter and Netland allows the reader to see how each presents his position in light of the others, as well as their responses to selected audience questions.
The balance of the volume is comprised of substantive essays on various facets of the question of religious pluralism from a diverse set of scholars: Paul Copan, Paul Rhodes Eddy, Millard J. Erickson, R. Douglas Geivett, S. Mark Heim, John Hick, Nancy Fuchs Kreimer, Terrence W. Tilley, and Keith E. Yandell.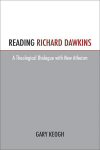 Theological reactions to the rise of the new atheist movement have largely been critically hostile or defensively deployed apologetics to shore up the faith against attack. Gary Keogh contends that focusing on scholarly material that is inherently agreeable to theology will not suffice in the context of modern academia. Theology, he says, needs to test its boundaries.
Reading Richard Dawkins illustrates how dialogue with antithetical viewpoints offers new perspectives on classical theological problems. Keogh demonstrates how a dialogical paradigm may take shape—one which is up to the task of facing its critics in the context of modern academia.
This well-researched and carefully organized study makes a significant contribution to Christian theological reflection on the meaning of evolution. Its calm conversation with Richard Dawkins' atheist reading of Darwin is a model of mature theological scholarship.
—John F. Haught, senior research fellow, Woodstock Theological Center, Georgetown University
Gary Keogh's energetic and structured approach takes the reader confidently into the conceptual world of Richard Dawkins. A trustworthy guide, he points out the scientific landmarks, locating them in the landscape of Dawkins' thought and relating them to the philosophical, scientific, and theological issues that they raise. Gary Keogh is well informed, tough minded, well organized, and articulate. He is clear in language, elegant in composition and thorough in coverage.
—Joseph McCann, emeritus staff, All Hallows College
The dialogical approach adopted in Reading Richard Dawkins is one of the key issues which distinguish it from the many publications that have flooded the market in the wake of the popular success of the new atheism of Richard Dawkins and others. Allied to this innately respectful methodology is the highly commendable attention to detail which shapes the argumentation, and is evidenced by the truly remarkable range and quality of the citations that are to be found on every page of the book. Written with remarkable clarity and in an accessible style, it draws the non-specialist reader almost effortlessly into a genuine dialogue with the author on issues which seem to challenge theism in our increasingly secular and scientific age. The author not only directly challenges the logic of new atheism, but also the self-destructiveness of refugee fideism. For this alone, the book is to be highly recommended.
—Eoin Cassidy, head of the philosophy department, Mater Dei Institute, Dublin City University
For too many, the world is black and white: one's opponents are to be fought; one's allies are one's friends. Gary Keogh adds more colour to our intellectual world, by engaging theologically with the writings of Richard Dawkins, not as a foe or a friend, but as a serious conversation partner. Keogh thereby sets an example for religious reflection in a modern, pluralistic context. He provides a great opportunity to encounter theologies that appreciates an evolutionary understanding of life on Earth.
—Willem B. Drees, professor of philosophy of religion and ethics, Leiden University
Gary Keogh is a lecturer at All Hallows College of Dublin City University in Dublin, Ireland, and at the Newman Institute in Ballina, Ireland. He is the author of articles that have appeared in such journals as The Furrow and Doctrine and Life.
More details about these resources