The Cost of Discipleship (audio)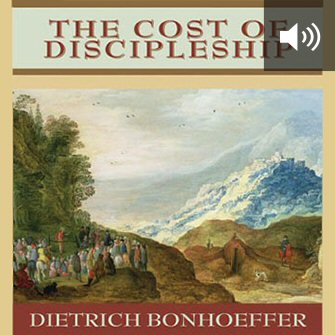 This product is not currently available on Android devices.
Overview
This book is quite simply one of the most profound and important books of the twentieth century. Dietrich Bonhoeffer lived his witness, and was both a thoughtful and engaging writer. He focuses on the most treasured part of Christ's teaching—the Sermon on the Mount with its call to discipleship—and on the grace of God and the sacrifice which that demands. Viewed against the background of Nazi Germany, Bonhoeffer's book is striking enough. At the same time, it shares with many great Christian classics a quality of timelessness, so that it has spoken, and continues to speak powerfully, to the varied concerns of the contemporary world.
Audiobooks add new dimension to your digital library. When you listen in Logos, your audiobooks sync across devices—pause a book anytime on your home computer, then pick up where you left off in your car or on your laptop. Listen on your lunch breaks, as a family, or as part of your personal devotional time. Tap into the power of Logos Bible Software in a whole new way.
Key Features
Examines Jesus' Sermon on the Mount in the context of discipleship
Explores the idea of discipleship in modern times
Discusses the dichotomy of cheap and costly grace
Contents of Print Edition
Grace and Discipleship
The Sermon on the Mount
The Messengers
The Church of Jesus Christ and the Life of Discipleship
Product Details
About Dietrich Bonhoeffer
Dietrich Bonhoeffer (1906–1945) a German theologian, pastor, and ecumenist, was a professor in Berlin, an uncompromising teacher in the Confessing Church, and a consistent opponent of National Socialism. Executed by Hitler at the end of World War II, his influence continues today as one of the most important theologians of the twentieth century.
More details about this resource