Baker Academic Theological Studies Collection (18 vols.)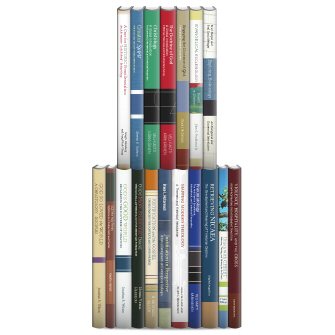 Baker Academic Theological Studies Collection (18 vols.)
•
Runs on Windows, Mac and mobile.
Overview
The Baker Academic Theological Studies Collection contains 18 volumes of contemporary scholarship from today's top thinkers, including Craig L. Blomberg, Veli-Matti Kärkkäinen, Bruce L. McCormack, John G. Stackhouse Jr., and others. This collection covers wide-ranging topics, among them premillennial eschatology, Christology, pneumatology, ecclesiology, theological anthropology, modern theology, atonement theology, evangelical theology, and Trinitarianism.
Discover systematic theology's influential figures, important doctrines, and modern critiques. The collection analyzes justification doctrine and the doctrine of God, provides various approaches to studying New Testament Christology, illustrates the overlap between art and spirituality, examines the state of the evangelical church in mission and doctrine, provides a contemporary understanding of justification and atonement doctrines, and follows Trinitarianism's development. Three volumes provide ecumenical, international, and contextual introductions to Christology, the doctrine of God, and pneumatology—providing biblical, historical, and contemporary assessments.
Essential for students, scholars, pastors, and laypeople, this informative collection brings fresh perspectives on theological matters. With the Logos Bible Software edition, searching by topic or Scripture references will further help your understanding—you'll compare, for example, the systematic theologies of various scholars or denominations.
Key Features
Encourages application of key theological principles to everyday life
Provides contemporary, biblical perspectives from today's top scholars and theologians
Discusses the doctrines of creation, justification, and union with Christ
Product Details
Individual Titles