Select Works of Franklin Weidner (3 vols.)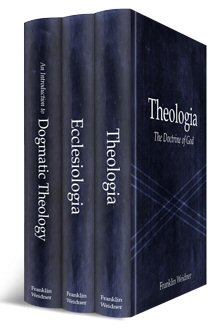 Overview
As an experienced theology teacher, Franklin Weidner looked to spread knowledge through his writing. He wrote works to benefit theology students and teachers across all denominations—not just his own students and fellow Lutheran theologians. In an ambitious undertaking, Weidner sought to explain the major divisions of dogmatics and provide a foundation for teaching them. These texts are the culmination of over 20 years of teaching, and are based on Christoph Ernst Luthardt's famous text, Kompendium der Dogmatik, as well as the works of his own teacher, Charles Porterfield Krauth.
With the Logos edition of Select Works of Franklin Weidner, these powerful reference tools automatically integrate with your Logos library, allowing you to cross-reference them and study this fascinating science like never before. Pull up Weidner's works side-by-side with your other dogmatic theology texts and use the Topic Guide to instantly gather all relevant materials. All Scripture references are tagged and appear in your favorite translations on mouseover. Important terms, figures, and dates link to dictionaries, encyclopedias, the Timeline, and a wealth of other resources in your digital library. Tablet and mobile apps let you take the conversation with you. With Logos Bible Software, the most efficient and comprehensive research tools are in one place so you get the most out of your study.
Key Features
A thorough introduction to systematic Christian theology
Concise explanations of the doctrine of God and the doctrine of the church
Writings designed for teaching all denominations
Lutheran perspectives on specific theological topics
Individual Titles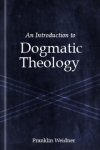 An Introduction to Dogmatic Theology treats the definition, contents, method, and history of dogmatics. It offers a complete, concise history of dogmatics including a sketch of contemporary writers of dogmatic theology. Weidner states: "The book itself is the outgrowth of work in the classroom, and has been prepared to meet the wants of my students, and is published in the hope that it may be of some service not only to other theological students, and to the English-speaking ministers of the evangelical Lutheran church, but may be of interest even to those who are not of the same confession of faith."
It is certainly most gratifying that in the midst of so much indifference to creeds as is manifested in this age, and so much opposition to the positive teachings of the church, there should yet be such a demand for a work of this description as to call for a second edition . . . This work does not present a system of Christian theology, but simply an introduction to such a system, and as such will be of general interest to all biblical students of whatever branch of the Christian church. This new edition has been carefully revised, and much of it rewritten with special reference to the literature of the subject, and with a view to bring it up to date.
—Christian Work: Illustrated Family Newspaper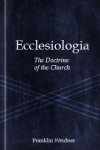 Ecclesiologia provides theology students with a concise explanation of the doctrine concerning the church. Weidner points out six divisions that this typically falls into: the doctrine of the church, the doctrine of holy Scripture, the Word of God as a means of grace, the sacrament of baptism, the sacrament of the Lord's supper, and the doctrine of Christian ministry. This volume mainly focuses on the first division: the doctrine of the church. This text is the fruit of 20 years of discussions in the classroom, and is designed to serve as an outline for a theology teacher to use in class for lectures. Weidner based Ecclesiologia on Christoph Ernst Luthardt's Kompendium der Dogmatik and Weidner's own teacher, Charles Porterfield Krauth's Manuscript Lectures.
In this volume [Weidner] treats in very concise yet lucid manner the doctrine of the Christian church, first that of the Nicene period, then that of the Church of Rome, and that of the churches of the Reformation.
—Methodist Magazine and Review
. . . if one wants a concise, clear, and reliable putting of high church Lutheran ecclesiology, he can be commended to this meaty little book.
—The Methodist Review
. . . useful to all who wish to see in brief space a comprehensive sketch of the various opinions that have been held as to the nature, organization, and government of the church.
—Princeton Theological Review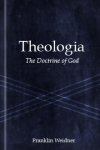 Theologia: The Doctrine of God was written to serve as a more in-depth treatment of aspects of dogmatics pertaining to the doctrine of God, particularly on the subjects of natural and supernatural revelation, proof of the existence of God, the divine attributes, the Scripture and church doctrine of the Trinity, predestination, creation, providence, miracles, angels, and Satan. While the science of dogmatics is not required to prove the existence of God, Weidner felt that apologetics and dogmatics needed to be tied together to properly combat doubt and present a full defense of dogmatics. This text draws on 20 years of discussion in the classroom, designed to serve as an outline for a professor of theology to use in class for lectures. Weidner adapted the methods Luthardt used in his famous Kompendium der Dogmatik and used his headings and subdivisions to organize his thoughts.
This volume, the latest in a series of treatises which are a remarkable testimony to the diligence of the author and the wide extent of his knowledge, will be in respect both of its handy form and its compact contents of much service for class-work as well as for private study . . . The value of the book as a student's manual is increased by the addition of examination questions and by the introduction of frequent quotations from the great masters in dogmatic theology.
—The Critical Review of Theological and Philosophical Literature
Product Details
Title: Select Works of Franklin Weidner
Author: Franklin Weidner
Publishers: Lutheran Augustana Book Concern and Fleming H. Revell
Volumes: 3
Pages: 550
About Franklin Weidner
Revere Franklin Weidner (1851–1915) was educated at Lutheran Theological Seminary in Philadelphia, where he both graduated and was ordained in 1873. In 1887, he received his doctorate of divinity from Carthage College in Illinois, and became a tutor at Muhlenberg College in 1868. He went on to pastor Phillipsburg Lutheran Church from 1873 to 1878, and then taught English language and history at Muhlenberg College from 1875 to 1877. He was director of the Theological Seminary in Philadelphia in 1882 and frequently served as delegate on the General Council of the Evangelical Lutheran Church. He was a member of the American Philological Association, the Society of Biblical Literature and Exegesis, and the American Oriental Society, and in his last years, served as professor of systematic theology and exegesis at Augustana Swedish-English Theological Seminary.
More details about these resources