Journal of Theological Interpretation: 2007–2012 (12 issues)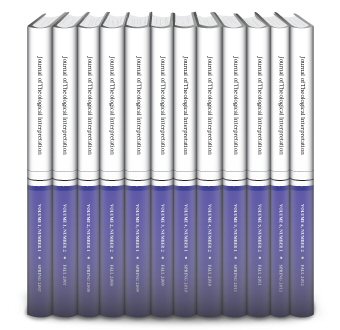 Journal of Theological Interpretation: 2007–2012 (12 issues)
•
Runs on Windows, Mac and mobile.
Overview
Critical biblical scholarship as developed and defined since the mid-eighteenth century has played a significant and welcome role in pressing us to take biblical texts seriously on their own terms and diverse contexts. With the postmodern turn, additional questions have surfaced—including the theological and ecclesial location of biblical interpretation, the significance of canon and creed for biblical hermeneutics, the historical reception of biblical texts, and other more pointedly theological interests. How might we engage interpretively with the Christian Scriptures so as to hear and attend to God's voice? The Journal of Theological Interpretation aims to serve these agendas.
The Logos edition of these theological journals speeds up your research and sermon preparation. Search across 12 volumes of recent scholarship in theological interpretation studies. Find every article that mentions the topic or Scripture passage you're preaching on or researching. Trace the development of key theological themes by accessing the latest scholarship—like never before.
For a massive collection of journals from world-renowned scholars across a variety of disciplines, check out the Master Journal Bundle.
Key Features
Theological exegesis of selected biblical texts
Theological method and the role of Scripture in theology and ethics
History of reception or history of interpretation of biblical texts
Review essays interacting with key books—contemporary and classical
Hermeneutical challenges in theological exegesis
Praise for the Print Edition
The Journal of Theological Interpretation is a most welcome addition to a development that is as much Renaissance as Reformation: a recovery of ways of reading the Bible that, while not dismissing historical and literary concerns, go on to engage the word of God and thus to tear down the iron curtain that has for too long separated biblical studies and systematic theology. First a commentary series, then a dictionary, and now a journal. A three-stranded cord is not easily broken: the contemporary move towards the theological interpretation of the Bible is alive and well.
—Kevin J. Vanhoozer, research professor of systematic theology, Trinity Evangelical Divinity School
. . . a new journal requires exceptional justification. But this is precisely the case for the Journal of Theological Interpretation. It is multi-disciplinary (like biblical interpretation), but it distinctively focuses on theological interpretation: theological exegesis, theological method, reception-history, hermeneutics, and interactions between the Bible and theology. This meets a justified and increasing need for creative work in these areas, which are experiencing welcome rebirth.
—Anthony C. Thiselton, emeritus professor of Christian theology, University of Nottingham, England
Product Details
About Joel B. Green
Joel B. Green is an associate dean for the Center for Advanced Technological Studies and professor of New Testament Interpretation at Fuller Theological Seminary. He has written or edited numerous books related to New Testament studies and theology.
More details about these resources