The Works of Dwight L. Moody (26 vols.)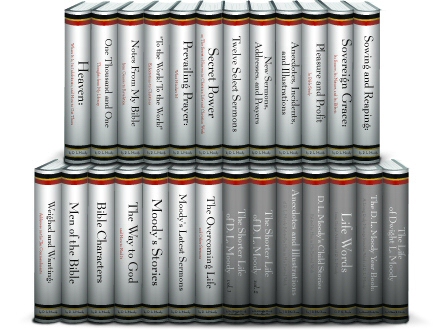 Overview
"A rule I have had for years is: to treat the Lord Jesus Christ as a personal friend. His is not a creed, a mere doctrine, but it is He Himself we have." D. L. Moody was considered one of the greatest evangelists of the 19th century. His ability to tell memorable stories about faith and the Bible drew crowds wherever he preached. His legacy remains not only in the institutions he founded, such as Moody Church and the Moody Bible Institute, but in the enduring words he left for future generations of Christians. The Works of Dwight L. Moody brings together 26 volumes of Moody's inspiring and timeless works.
The Works of Dwight L. Moody (26 vols.) contains hundreds of his sermons and addresses, plus his works on heaven, grace, prayer, the ten commandments, Christian living, and his studies on biblical characters. Also included is Notes from My Bible: from Genesis to Revelation—the marginal notes from Moody's Bible—and the practical Pleasure and Profit in Bible Study. The collection contains two biographies on his unique and inspiring life, and also a daily devotional containing Moody's reflections on a passage of Scripture for each day of the year.
With the Logos Bible Software edition all Scripture passages in The Works of Dwight L. Moody (26 vols.) are tagged and appear on mouse-over. This makes these resources more powerful and easier to access than ever before for scholarly work or personal Bible study. With the advanced search features of Logos Bible Software, you can perform lightning-quick searches by topic or Scripture reference—finding, for example, every mention of "grace" or "Matthew 28:19–20."
Key Features
Hundreds of sermons and addresses by D. L. Moody
A D. L. Moody daily devotional
Works on heaven, grace, the ten commandments, prayer, Christian living, biblical characters, and more
Praise for D. L. Moody
There can be no need for us to commend the living, blazing speech of our brother Moody. Who can equal him in natural simplicity all aglow with holy passion?
By the strenuous cultivation of his gift Mr. Moody has attained to a clear and incisive style which preachers ought to study; and he has the merit, which many more cultivated men lack, of saying nothing that does not tend to the enforcement of the particular truth he is enunciating. He knows how to disencumber his text of all extraneous matter, and exhibits his wisdom as a preacher hardly less by what he leaves out than what he includes. Apart from its primary purpose, each of these books has a distinct value as a lesson on homiletics to ministers and students.
—Christian Leader
Anything from the pen of this renowned evangelist will be read with interest.
—Index
For sanity, sincerity, spirituality, and success Moody goes into the very first rank of revival preachers.
—The New Schaff-Herzog Encyclopedia of Religious Knowledge
Product Details
Title: The Works of Dwight L. Moody
Volumes: 26
Pages: 4,880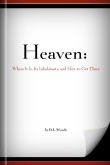 In under 4 years, Heaven: Where It Is, Its Inhabitants, and How to Get There sold over 90,000 copies! In Moody's exploration of the afterlife, he provides illustrations based in the Scriptures as well as anecdotal thoughts on the hope, inhabitants, happiness, certainty, riches, and rewards of heaven.
Mr. Moody is sure of an audience, and well deserves a large one for this book.
—Presbyterian Witness
Mr. Moody's unfaltering faith and rugged enthusiasm are manifested on every page.
—Christian Advocate
Eminently Scriptural, earnest and impressive, will be welcomed by thousands.
—Zion's Herald
Characterized by his apt, homely illustrations and not a few pithy anecdotes, such as few can equal.
—The Advance
A Most acceptable monogram in its author's own short, pointed, monosyllabic, Anglo-Saxon style.
—Herald of Truth
Abounds in apt and telling illustration.
—The Standard
The clear, Scriptural, common sense treatment of this subject by Mr. Moody has been commended in the highest terms by leading theologians in Europe and America, while the common people have heard them everywhere with gladness.
—Central Baptist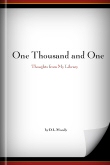 Do you ever wish you could combine your favorite Bible teacher's thoughts into one commentary? D. L. Moody scoured his massive library for the best notes, anecdotes, thoughts, ponderings, teachings—in short, whatever he felt brought clarification and better meaning to the Bible—from his favorite authors. From Genesis to Revelation, Moody has selected passages and paired them with selections from author's and preachers such as Charles Spurgeon, F. B. Meyer, John Fletcher, Horatius Bonar, G. Campbell Morgan, and hundreds more.
These are the best sayings and writings of some two hundred of the most distinguished Bible students. They are conveniently arranged, each thought or quotation under a Scripture text, beginning at Genesis and ending at Revelation. Ministers will welcome this book, it will give them many new and useful thoughts.
—The Preacher's Assistant
Full of sound and helpful religious counsel, meditation, and aspiration. All are earnest, practical, pointed—just such 'words of season' as a man of Mr. Moody's thoroughgoing, everyday Christianity would find spiritually nourishing. The authors drawn upon are the best religious writers of the day, and the book is one which will be a help to many who need a cheering word now and then.
—The Christian Advocate
About Dwight Lyman Moody
Dwight Lyman Moody (1837–1899) was born in Northfield, Mass. His father died soon after, and Moody was forced to work to support the family at an early age. In 1854, Moody took a job at his uncle's shoe store and one of the conditions upon employment was that he should regularly attend his uncle's church. It was at this church where his conversion took place. He moved to Chicago in 1856, and after working as a successful Sunday-school teacher and building a membership of 1,500 pupils, the Illinois Street Church was formed. He then began his revival work, which would become his life-long endeavor.
Beginning in 1872, Moody would travel and preach in Great Britain, winning the esteem of many prominent evangelicals. When he returned to America, he had invitations all over the country for speaking engagements. For the next 20 years, Moody would travel the globe, packing churches and revival halls with those wanting to hear him preach. He was honest, preached a Calvinistic creed which he accepted with all his heart, and was a master of an effective style. During all of his travels, he found time to write and publish numerous works.
Moody was also known for the educational institutions he started. The Illinois Street Church he started was later renamed in his honor to Moody Church. In 1886, Moody established the Chicago Evangelization Society for the education and training of Christian workers. This institution was renamed the Moody Bible Institute in his honor after he passed away in 1899.