Learning Biblical Hebrew Workbook: A Graded Reader with Exercises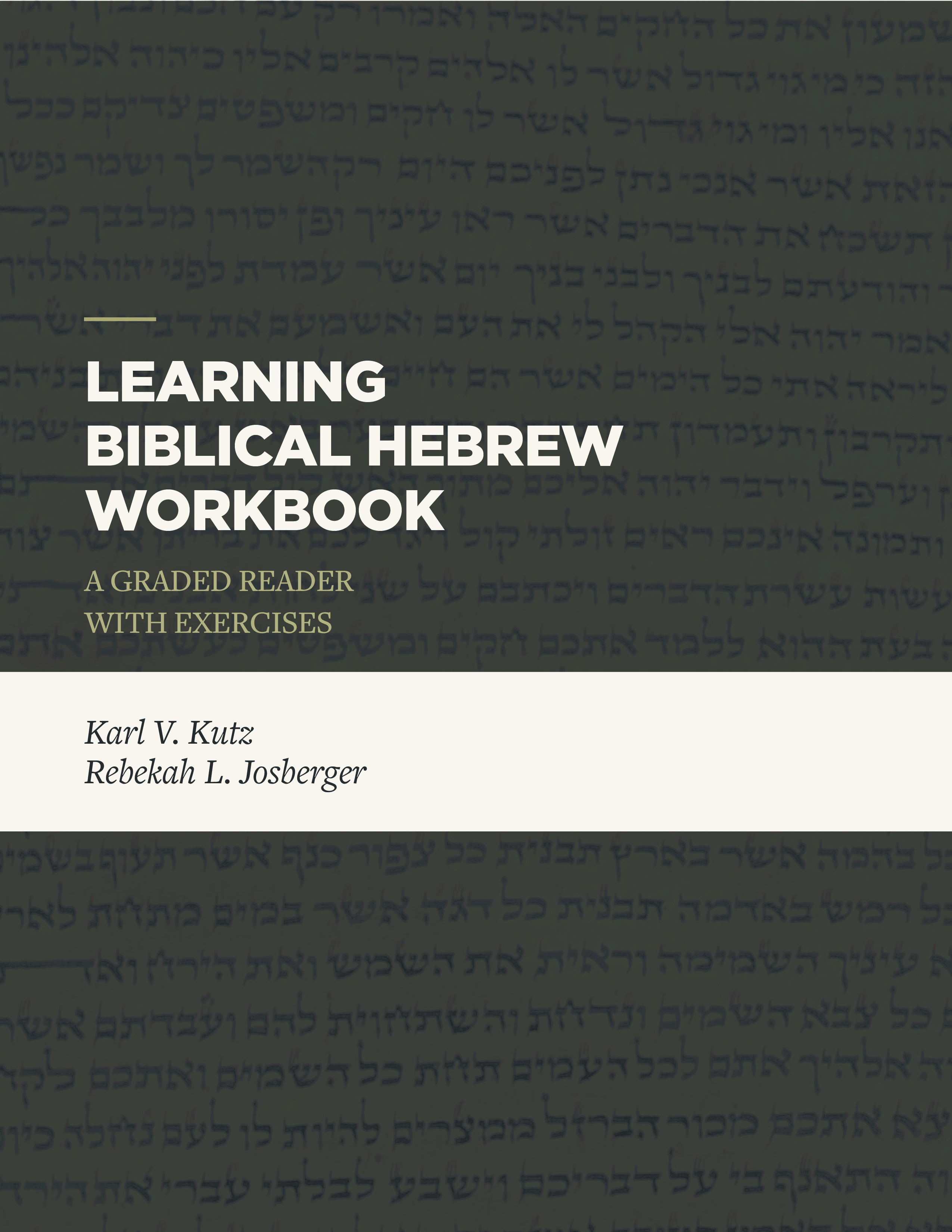 Learning Biblical Hebrew Workbook: A Graded Reader with Exercises
Runs on Windows, Mac and mobile.
Learning Biblical Hebrew
The Learning Biblical Hebrew Workbook provides essential practice with Hebrew for students using Learning Biblical Hebrew: Reading for Comprehension. The workbook's strength lies in the translation exercises designed to provide early access to biblical text, a continuous flow of biblical narrative, exposure to Hebrew syntax and idioms, and instant application of vocabulary and grammar.
Beginning in chapter four, each chapter of the Learning Biblical Hebrew grammar is accompanied by a selection of Hebrew text in the workbook that has been prepared to match the skill level of the student. The Joseph narrative in Genesis 37–50 forms the basis for these translations which feature modified Hebrew text, glosses identifying unfamiliar terms, and notes that align the text with the concepts covered in the corresponding chapter of Learning Biblical Hebrew. As familiarity with vocabulary and grammar increases, the readings are modified less and less until students finish reading the Joseph narrative directly from the Hebrew Bible. Once the students begin learning more advanced concepts later in the grammar, the biblical texts of Ruth, Jonah and Esther are provided with Hebrew terms glossed according to the pace they are covered in the grammar.
The Learning Biblical Hebrew Workbook provides the essential reading practice that makes the study of Biblical Hebrew come alive.
Contents
Introduction: How to Use This Workbook
Part 1: Grammar Exercises
Part 2: Beginning Biblical Hebrew Reader
Part 3: Intermediate Biblical Hebrew Reader
Part 4: Learning Aids
Product Details
Title: Learning Biblical Hebrew Workbook: A Graded Reader with Exercises
Author: Karl Kutz and Rebekah Josberger
Publisher: Lexham Press
Publication Date: 2019
Pages: 256
Format: Logos Digital, Paperback
Trim Size: 8.5x11
ISBN: 9781683592440
About the Authors
Karl V. Kutz (Ph.D., University of Wisconsin–Madison) is professor of biblical languages at Multnomah University in Portland, OR. For over two decades his teaching and mentoring of students in the language and literature of the Hebrew Bible has cultivated students' passion for the biblical text, shaped and transformed their lives, and led to the establishment of an outstanding program for the study of the Hebrew Bible.
Rebekah L. Josberger (Ph.D., Southern Seminary) is associate professor of Hebrew and Old Testament at Multnomah Biblical Seminary in Portland, OR. Since coming to Multnomah in 2009, she has focused on developing a solid Hebrew program that enables and encourages students to learn Hebrew well enough to use it for personal growth and ministry long after they leave seminary. She teaches Old Testament with a focus towards biblical theology and continues research related to Torah.