Preaching Suite
The Complete Solution for Preaching
Introducing the first-ever integrated preaching platform that helps you prep, preach and archive your sermons for one low monthly price.
See the lineup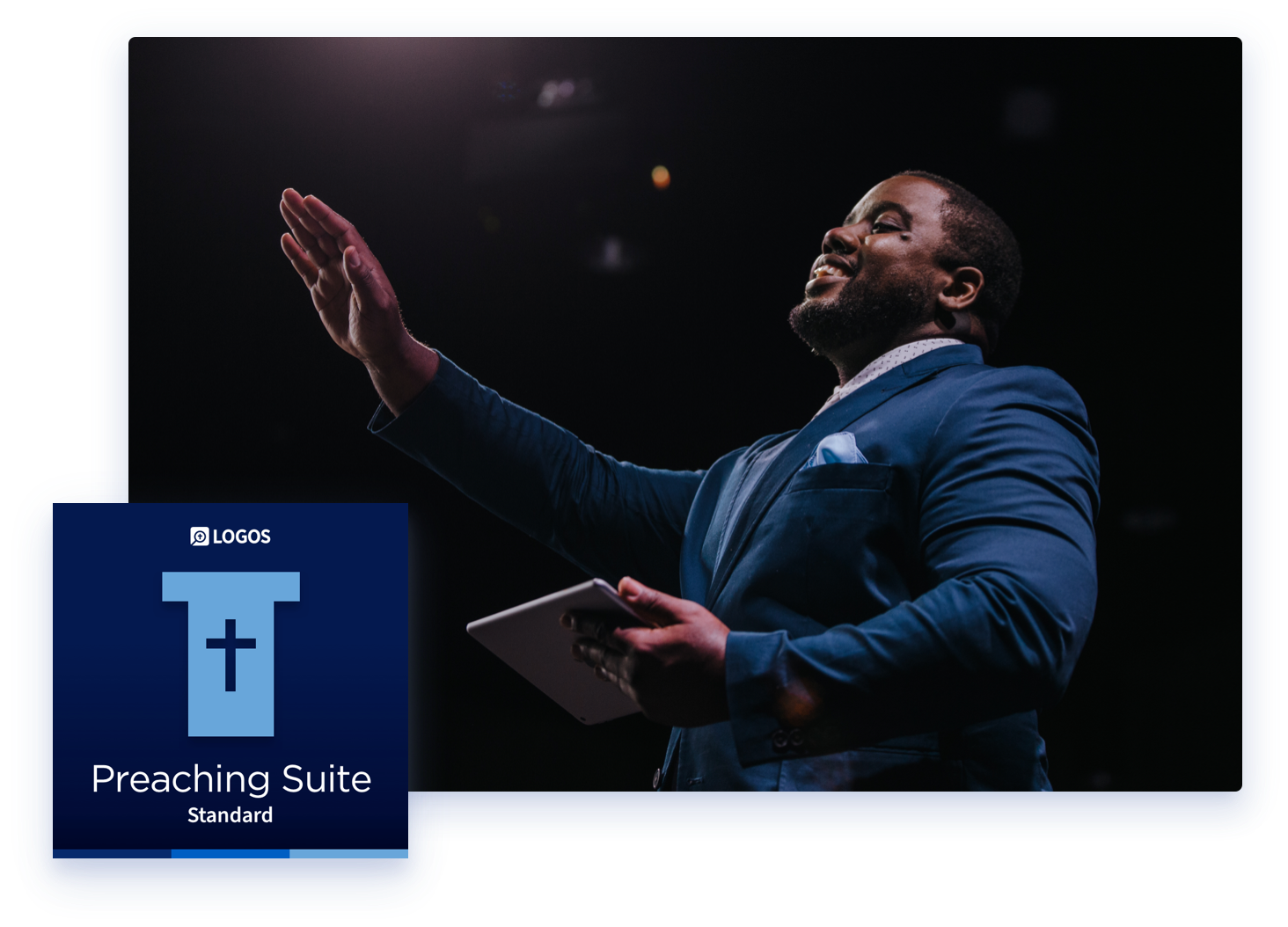 For Preachers Only
All of Logos' celebrated preaching tools are here, along with essential expository resources and tools. These one-of-a-kind Logos packages are built for preaching—and a preacher's budget.
Choose plan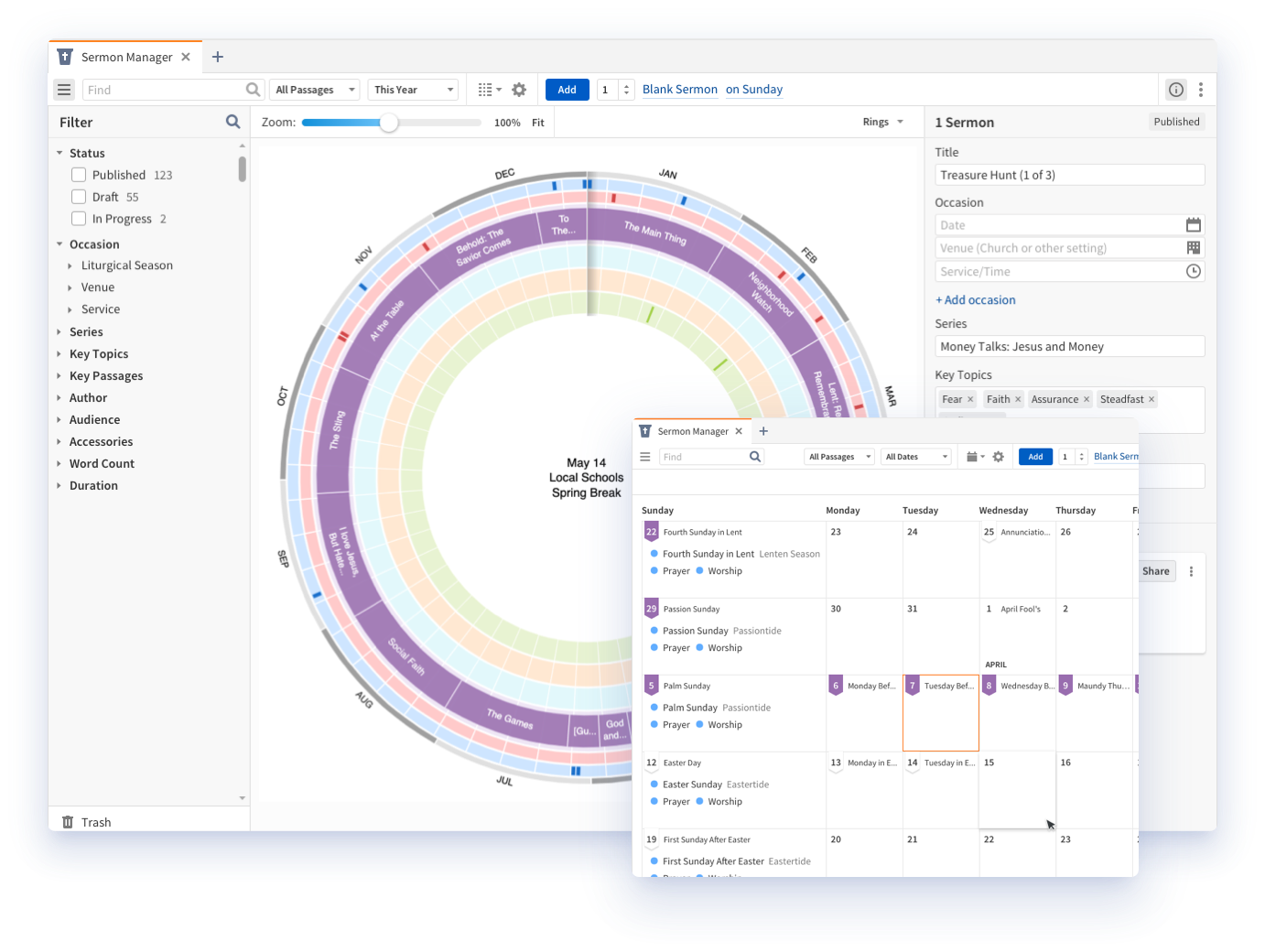 Plan & Archive Your Sermons
Map out years' worth of sermons with a built-in calendar. And when you're done preaching a sermon, archive it in a comprehensive database so you can make use of it later.
Choose plan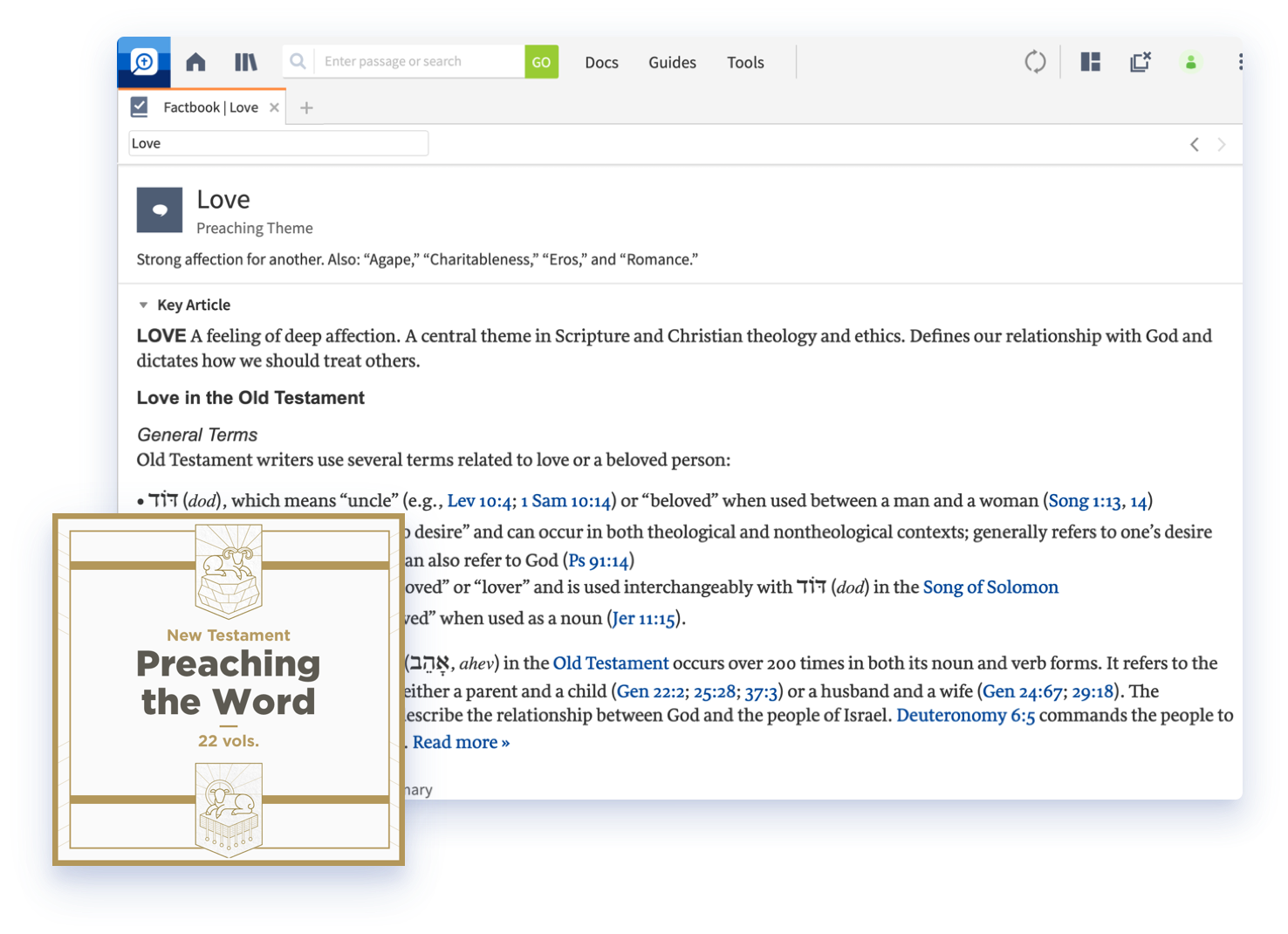 World-Class Expository Tools
Our most essential tools for studying your sermon's biblical text are all here, from step-by-step workflows to thematic outlines, translation comparisons, and our famous biblical "Factbook." And of course, it's all powered by a slim yet powerful digital library of commentaries, Bible dictionaries, and other biblical resources.
Choose plan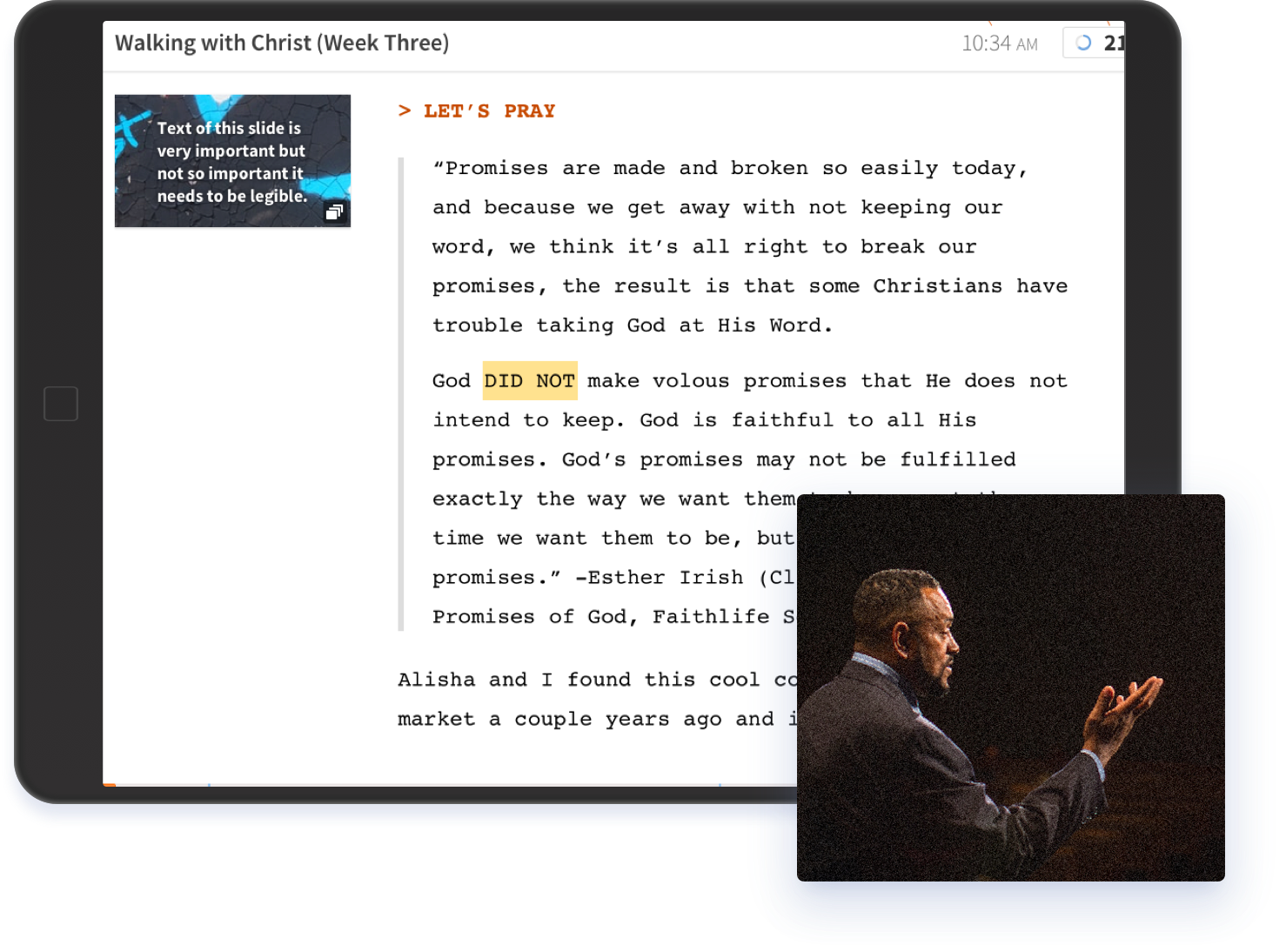 Write, Preach & Publish from One Place
Write your sermon in Logos, and it builds your slides automatically. Then take your device to the pulpit to preach from your perfectly formatted manuscript. Finally, publish it to an online sermon archive via Faithlife Sermons.*
*Faithlife Sermons is included in a subscription. Transactional Preaching Suite packages include one year of Faithlife Sermons.
Choose plan
Watch the Preaching Suite in Action

Prep, Preach & Publish for One Low Monthly Price
Or own it for life with a one-time upfront price.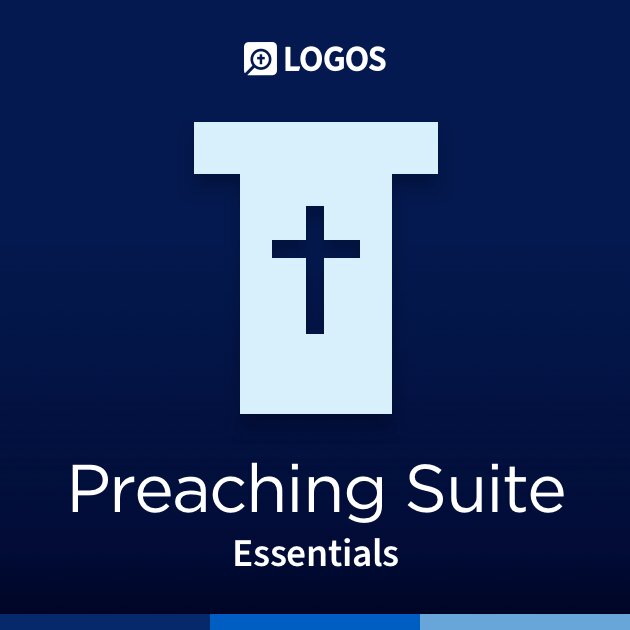 Preaching Suite Essentials
---
Features
Sermon Manager & Sermon Builder
Expository and Topical Sermon Workflows
Preaching Mode
Online Sermon Storage
And much more
Resources
22 total resources
7 preaching resources
5 commentaries
2 Bibles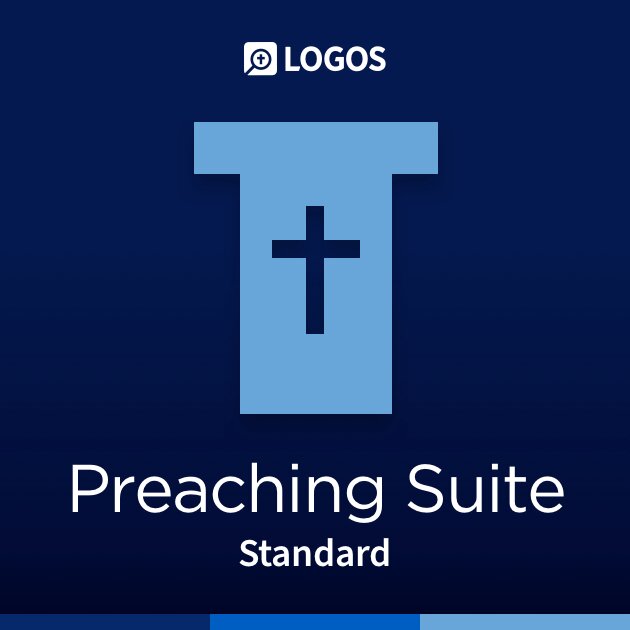 Preaching Suite Standard
---
Features
Sermon Manager & Sermon Builder
Expository and Topical Sermon Workflows
Preaching Mode
Online Sermon Storage
And much more
Resources
185 total resources
59 commentary resources
42 sermon outline and illustration resources
4 Bibles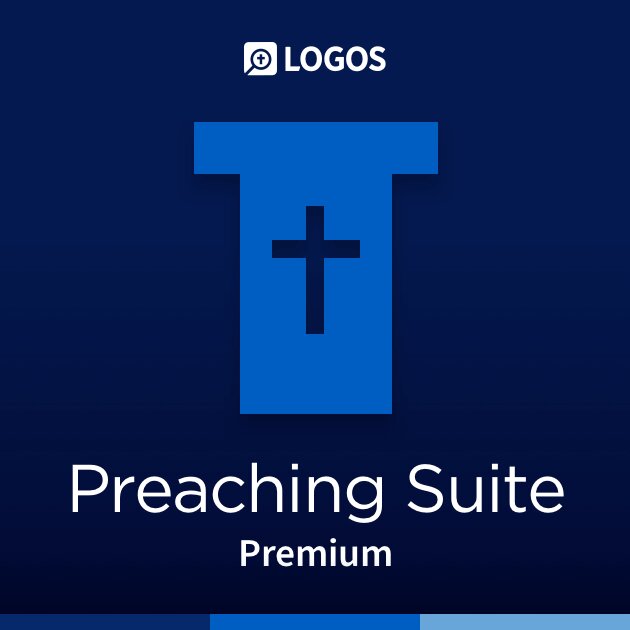 Preaching Suite Premium
---
Features
Sermon Manager & Sermon Builder
Expository and Topical Sermon Workflows
Preaching Mode
Online Sermon Storage
And much more
Resources
360 total resources
171 commentary resources
74 sermon outline and illustration resources
99 other preaching resources
7 Bible/Study Bible resources