Special Offer from Reformed.org and Logos
Want to study the Bible like Reformed.org? With Logos 8, you'll get the books and tools The Center for Reformed Theology and Apologetics recommends for in-depth Bible study at 10% off. Plus, get five free bonus books.
1
Pick Your 5 Free Digital Books
---
2
Choose Your Logos Package
Be sure to use code REFORMED8 to Save 10%
---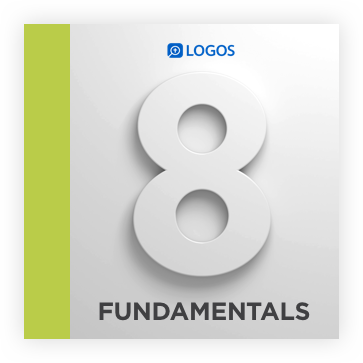 Logos 8 Fundamentals
The Library in Logos 8 Fundamentals blows past the limitations of print books. Because everything is digital, every word is searchable. And it only includes trustworthy books guaranteed to bring new depth to your time in the Word.
Price: $99.99
Save 10%
Your Price: $89.99
Add to cart
"Logos has become an important part of my life; a window into a vast library of resources that I could never hope to own in printed form. I love books, but given the option, I would take Logos over print hands down because of all the interconnected features. I now have over 5,000 resources in my library and look forward to adding more."