Logos 8 Base Packages
---
Base packages are the starting point for studying the Bible with Logos. They combine a digital library of trusted biblical resources with time-saving Bible study tools.
Get Started with Logos
First time with Logos? Get started with these entry-level packages.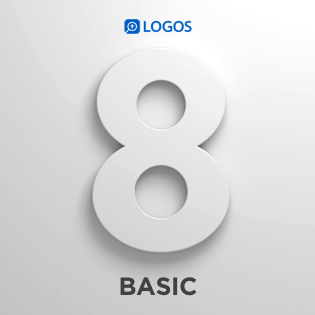 Basic
Learn more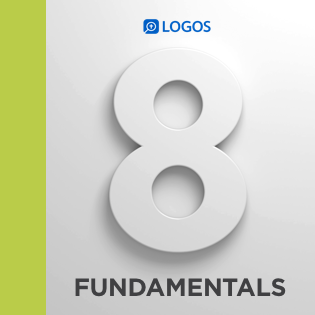 Fundamentals
New customer special price: $49.99
Learn more
Standard
"Logos software is phenomenal mainly, in my mind, for its incredible library and what you can do with it . . ."
Anglican
"A rich resource of material, offering a wide range of theological perspectives and material for both study and discipleship."
Baptist
"Logos is a marvelous tool for ministry. [It makes] . . . the most serious and practical tools for Bible study accessible instantly and always. Logos is unprecedented."
Lutheran
"There is more to understanding a passage than simply being able to parse the forms and look up the words of the original language in a lexicon. Logos helps address this problem by facilitating interaction with a wide range of theological literature."
Messianic Jewish
"...Logos is a remarkable and practical software system, beckoning me to deeper study and greater fruitfulness in the Lord's service."
Methodist & Wesleyan
"One of the best investments serious students of the Bible can make."
Orthodox
"Logos . . . has now made it possible to access a wealth of Orthodox material to aid in study and research. What a great tool this is for any Christian!"
Pentecostal & Charismatic
"If I want to check out the meaning of a Bible passage, or do a word study in the original Greek, or indeed check out the latest theological thinking on a certain subject—I almost always turn to my full-time personal digital assistant [Logos]."
Reformed
"I have found Logos to be the most intuitive and complete Bible software out there."
SDA
"It is exciting that Logos is making available a powerful collection of SDA study resources that are easily searchable in electronic format. The future is now!"
Catholic
"Verbum . . . illuminates the text of sacred Scripture with valuable sources from our Tradition. . . . I wholeheartedly recommend it to all Catholics."
Logos Academic
"A rich resource of material, offering a wide range of theological perspectives and material for both study and discipleship. We are very fortunate to have this made available so conveniently and attractively."
Verbum Academic
"Over 80 seminarians, faculty, and commuter students at Sacred Heart Major Seminary in Detroit purchased Verbum. It is a wonderful tool. The live links to Scripture, the Catechism, other magisterial documents, various translations, and other Scripture resources make it a breeze to use, not only on a computer, but on all kinds of devices.