NIV Grace and Truth Study Bible Notes
The NIV Grace and Truth Bible has been compiled by a group of scholars and pastors who have taken great care to present the Gospel to all believers, whether they are new to the Christian faith or have been following Christ for most of their lives. The editorial team was led by the president of the Southern Baptist Theological Seminary, Dr. R. Albert Mohler, who has dedicated his life to the faithful distribution of God's Word throughout the world. The study and observational notes that fill this Bible have a passion and sincerity to them that compel you to read further; a merging of the earnestness in evangelizing the unbeliever and the compassion to warm the heart of a weary believer who has been battered by the struggles of life. A balance is found between the stark truth of God with His graciousness in our pain and this Bible will lead you into a lifelong study of God's redemptive story.
Your Price: $19.99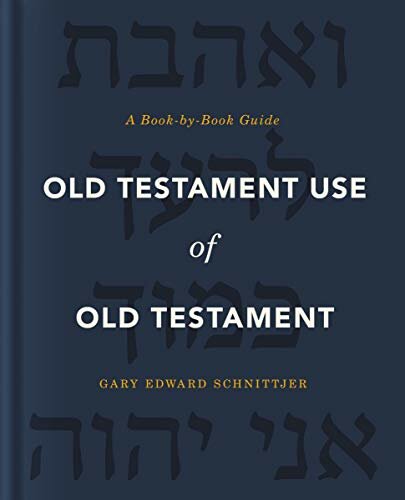 Old Testament Use of Old Testament: A Book-by-Book Guide
Old Testament Use of Old Testament, by Gary Schnittjer, surveys the thousands of Old Testament allusions within the Old Testament and provides hermeneutical guidance for interpreting these interrelated scriptures. The handbook takes an easy to navigate book-by-book approach. Schnittjer provides a list of Scripture allusions for each book and follows with an interpretive profile of how that book uses passages from elsewhere in the Old Testament. Specific criteria are applied to each allusion, providing readers with a categorical "label" that sorts each allusion into a general type.
Your Price: $47.99