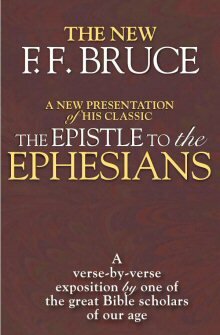 The Epistle to the Ephesians: A Verse-by-Verse Exposition
In this exposition, biblical scholar F.F. Bruce explains the text of Ephesians in the simple and clear style that characterizes his work. As Bruce wrote in his preface to the 1961 edition, "The exposition is intended for the general Christian reader who is interested in serious Bible study, not for the professional or specialist student.
Your Price: $3.99

Regeneration: What is it?
What is regeneration in Christ? How is it produced? What are its results? In this volume, Mackintosh aims to identify regeneration and its effects in the lives of believers. In the process, he counters the trend of judging the extent of regeneration from feeling or experience. Instead, says Mackintosh, the effects of regeneration must be judged in accordance with the word of God. Mackintosh also draws heavily from Jesus' conversation with Nicodemus, and Paul's letter to the Romans to illustrate the process of rebirth and renewal.
Your Price: $0.99