Thomas Nelson Resources
for Just $7.99
Save on reference, ministry, apologetics, and preaching titles.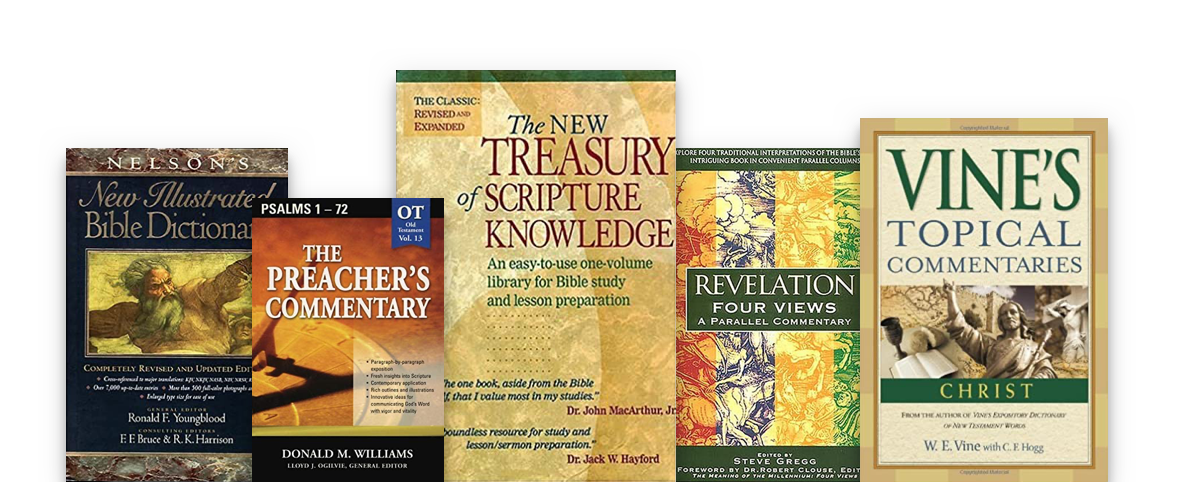 Featured Resources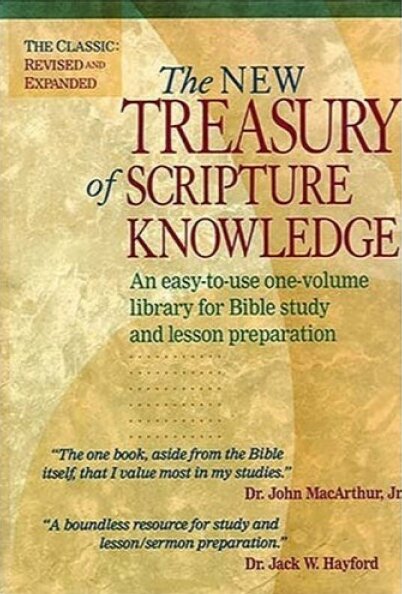 The New Treasury of Scripture Knowledge
Edited by Jerome H. Smith - An incredible 1-volume Bible reference library, this comprehensive update of the original Treasury of Scripture Knowledge is a unique resource for Bible study, teaching, or preaching. This edition contains nearly 100,000 new cross-references, additional key words, a new system of symbols, and many other improvements. This is the most comprehensive collection of time-saving and insightful cross-references ever published! Dozens of special study aids help you develop powerful lessons or sermons--straight from the Bible itself! Dr. John MacArthur, Jr. says: "The one book, apart from the Bible itself, that I value most in my studies."
$31.99
Save 75%
Your Price: $7.99
Theology, Apologetics, and Commentaries
Handbooks, Guides, and Introductions
Pastoral Ministry and Devotionals
Get Them All for $6.99 Each!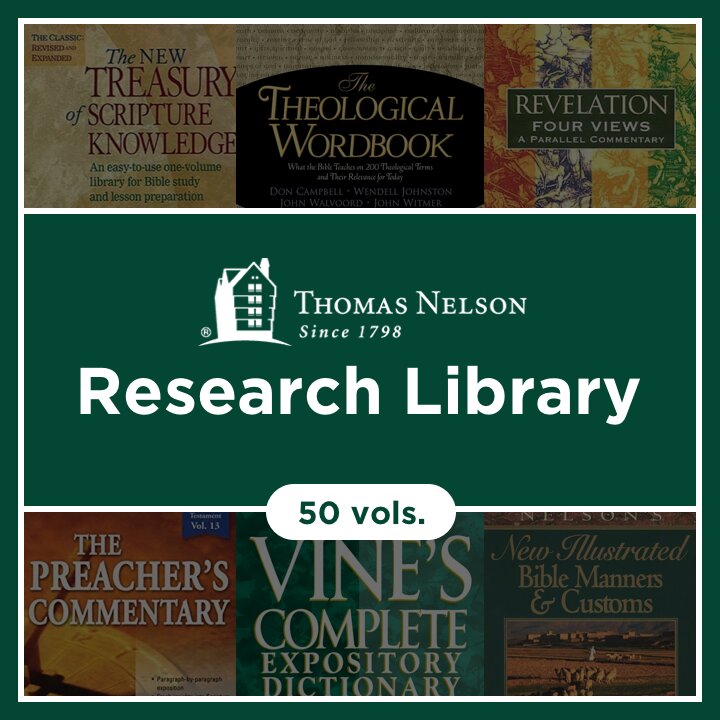 Thomas Nelson Research Library (50 vols.)
Get this amazing deal on Thomas Nelson titles covering a wide range of topics, from ministry and pastoral counseling, to biblical studies and commentaries, to spiritual growth and apologetics. This incredible value is only available for a limited time.
$1,067.50
Save 71%
Your Price: $299.99