Pack More into Your Study without Having to Cram
Logos is a digital study platform that helps seminary students write grade-A papers with top-grade tools and books.
Choose a package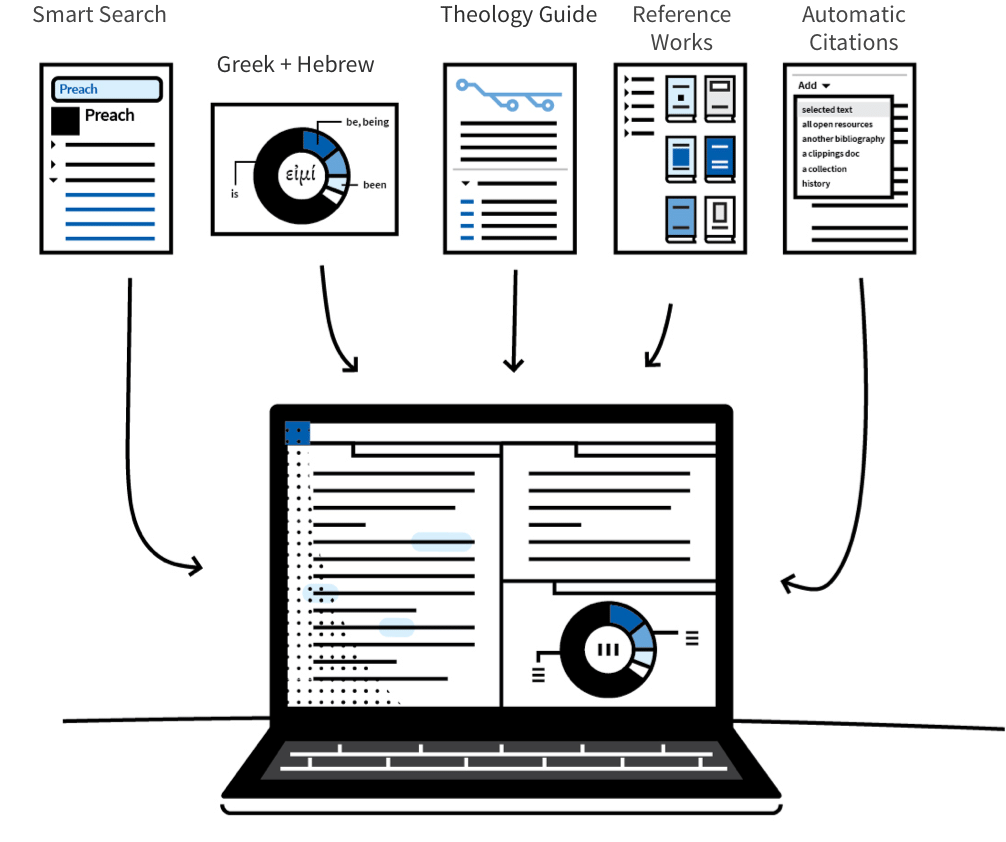 Logos Relieves the Pressure on Your Schedule and Bank Account
Just open a passage or run a search and Logos automatically delivers Greek, Hebrew, and theology insights, saving you hours of busywork. And because it comes with biblical reference works at bulk prices, you save a fortune compared to building a print library book by book.
The New Factbook
One-Search Research
Look up anything—passage, topic, doctrine, word—and Logos scans your entire library, instantly compiling book excerpts, dictionary articles, and other essentials for your research. Our team of scholars has even done original research, giving you access to cutting-edge resources not available anywhere else.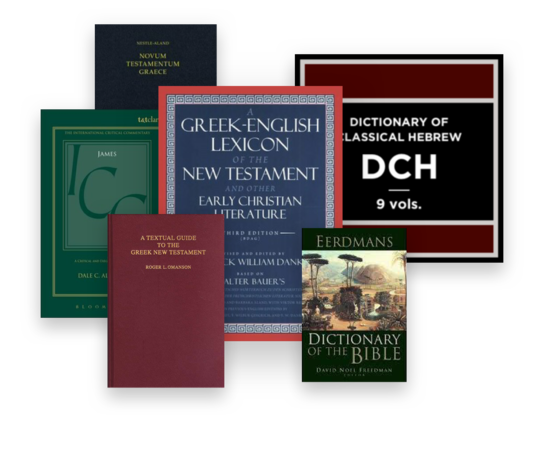 Libraries
Get 100s of Standard Academic Works for Less Than $3 Each
Each Academic package includes a library of lexicons, encyclopedias, original language resources, and other reference works you'll rely on for the rest of your life. Because it's all digital, you can find what you need with a search—and you won't be chained to a library desk.
Choose a package
Jayson, Bible college student
"Logos not only helped me with my courses but opened new doors in my own personal Bible study. I now use it on a daily basis."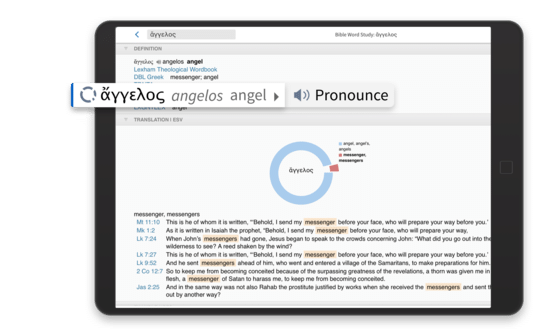 Greek & Hebrew
Plenty to Greek Out On
Logos automatically reads the Greek and Hebrew for you, showing you the original language word's meaning—and even how it parses—in a few clicks. Plus, search the Greek New Testament by grammatical forms like the Granville-Sharp rule. (And if you don't know what that is yet, just you wait until second-year Greek!)
Academic Discount Program
Harder to Decline Than Οὖς
You don't want to pass up our savings program for students and scholars. It takes less than a minute to apply, and with it, you'll save 30% on Logos packages.
Apply now
Dan, DMin student and pastor
"Logos . . . helped me finish two master's degrees and preach and teach for the last 20 years."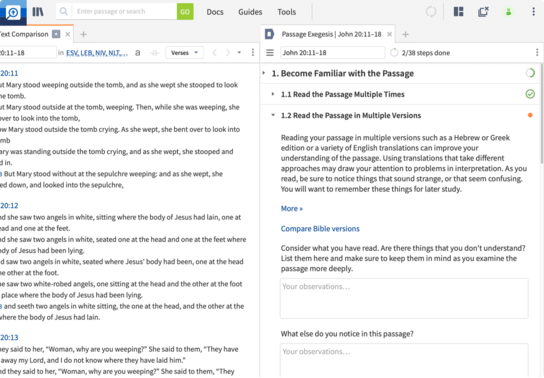 Workflows
Step Up to the Challenge with Step-by-Step Help
Logos walks you step by step through exegesis with crystal-clear instructions. From exploring English translations and cultural context to original language insights and application, you'll find helpful links to Logos tools and authoritative resources along the way.
Watch the Newest Features in Action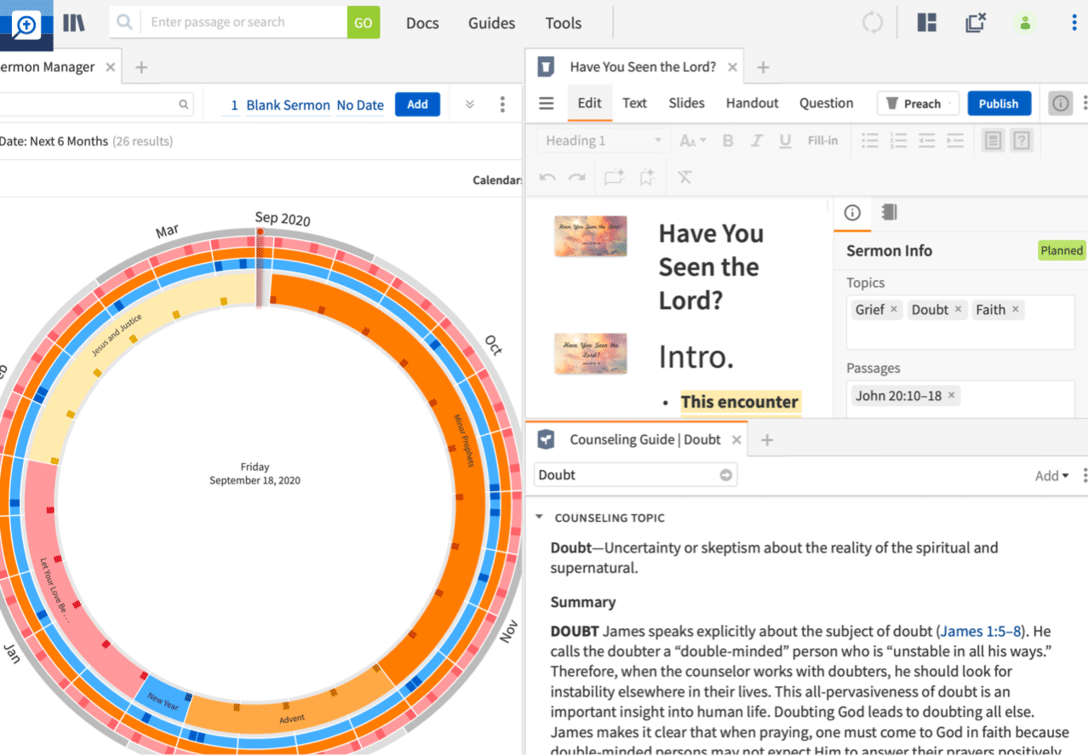 Pastoral Tools
Ministry Lifesavers That Will Last a Lifetime
Logos doesn't just give you academic works for your seminary paper. You get a word processor created just for sermon prep. A database to store all your sermons. An interactive calendar for planning your sermon series. And a searchable archive of biblical resources for pastoral counseling.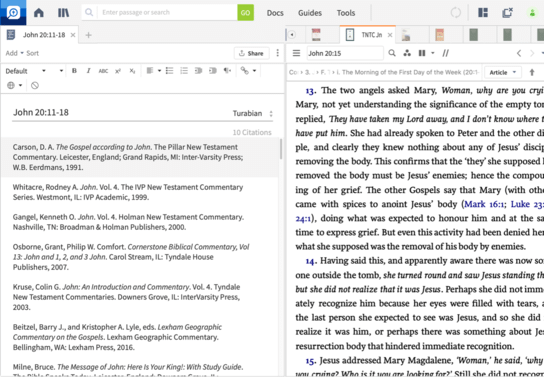 Bibliographies & Citations
Automatic Citations? That's Just a Footnote.
Say goodbye to the frantic, last-minute search for bibliographic info. Logos cites everything for you as you paste quotes into research documents. It will even build your bibliography based on your seminary's preferred citation style.
Trusted by Your Professors.
And Your Professor's Professors.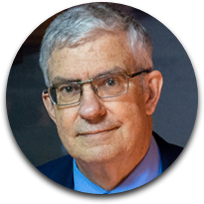 Craig Evans, John Bisagno Distinguished Professor of Christian Origins, Houston Theological Seminary
"What would've taken hours can be done in minutes. Thanks to this Bible search software, you can find it all…It gets people back into the text, and makes using the original text that much easier."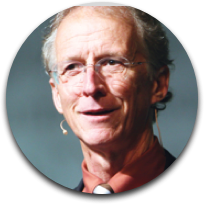 John Piper, pastor and founder, Desiring God Ministries
"Logos software is phenomenal mainly, in my mind, for its incredible library and what you can do with it."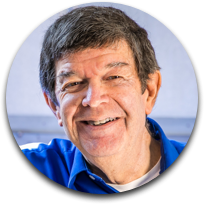 David, pastor
"I've been using Logos software for more years than I can remember. It's always been the best and most user-friendly Bible study software, and I will be a user for life."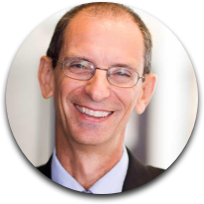 Thomas R. Schreiner, James Buchanan Harrison Professor of New Testament Interpretation at the Southern Baptist Theological Seminary
"The number of things Logos can do is truly mind-boggling, and yet it is intuitive and not difficult to learn."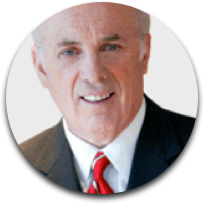 John MacArthur, president, Grace to You
"Logos is a magnificently rich resource for all students of the Bible. How I wish such a library had been available at my fingertips during my seminary days!"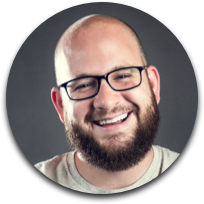 John, husband, father, Bible nerd
"Sermon Manager just makes sense! It's simple and works really well."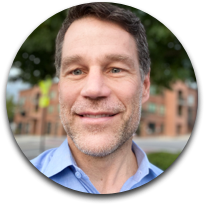 Jeff, pastor and professor
"How do you improve on the world's best Bible software? Well, Logos has done it again! This new version will save pastors and professors tons of time preparing sermons."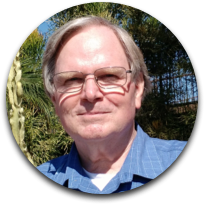 Tim, Bible teacher
"Scheduling, organizing, and tracking sermons and Bible lessons has never been easier. Great addition to Logos."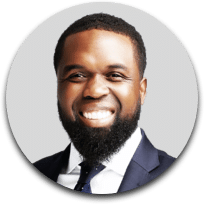 Dr. Charlie E. Dates, senior pastor, Progressive Baptist Church
"Logos 9 opens . . . the time-tested wisdom of Scripture with digital keys. I use those keys every week."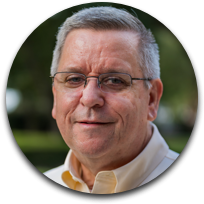 Thomas, professor and pastor
"Excellent—been a user for over 20 years and have no plans of slowing down. You keep improving what is already great!"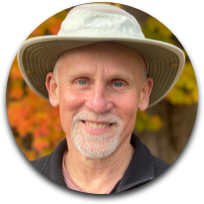 Bruce, ministry leader
"I love that Logos is continually improving. It just keeps getting better."
Bishop Joseph L. Garlington, author and pastor, Covenant Church, Pittsburgh, PA
"I am often asked what Bible software I would recommend for anyone serious about Bible study. As a longtime user my enthusiastic response to scholars and laypersons is the same: 'There is nothing better than Logos!'"
Crush Your Term Paper, Not Your Spirit
Seminary is intense, but it can be as rewarding as the ministry you're preparing for. Get the help you need with Logos.
Or call a Bible study expert at 888-875-9491.