OCTOBER'S PUBLISHER SPOTLIGHT
Save on Top Resources from Bloomsbury Publishing until October 16!

Featured
---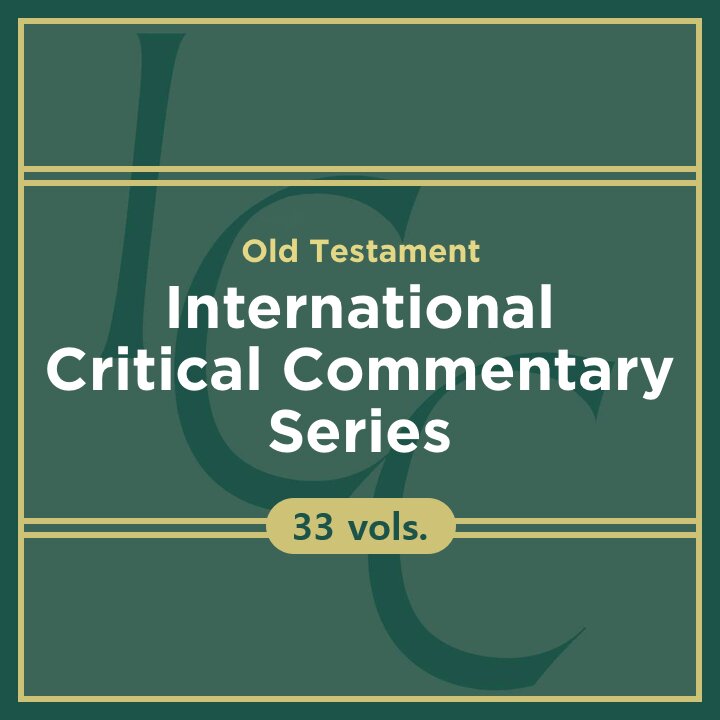 International Critical Commentary Series: Old Testament | ICC (33 vols.)
The International Critical Commentary, published by T&T Clark International, has long held a special place among works on the Bible. It brings together all the relevant aids to exegesis: linguistic and textual, archaeological, historical, literary, and theological, with a comprehensiveness and quality of scholarship unmatched by any other series. This set includes all of the International Critical Commentaries on the Old Testament. The ICC series has also been rather difficult to purchase in its entirety, due in part to the cost of the print volumes, numerous revisions of various volumes, and the fact that most retailers do not offer the entire set as one purchase. The collection contains the recent Logos edition of each title and provides an easy way to own every volume of this often-cited commentary set. This series is under the editorship of Professor J. A. Emerton of Cambridge, Professor C. E. B. Cranfield of Durham and Professor G. N. Stanton of Cambridge.
Regular price: $1,168.99
Save $584.50 (50%)
Your Price: $584.49
Bloomsbury Collections | Up to 50% Off
---
Bloomsbury Individual Titles | 30% Off
---
Need help deciding which collection is right for you?
Talk to our resource experts: (888) 875-9491