The Works of the Rev. John Howe (3 vols.)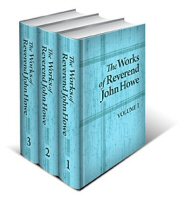 Overview
This 3–volume set includes all of the works of John Howe, one of the most famous and influential Puritan thinkers, including his well-known book, The Living Temple. The Works of the Reverend John Howe (3 Vols.) is an essential collection for any serious student of Puritan thinking and those interested in learning more about the spiritual legacy of the Puritans. Howe was a respected, faithful minister and Christian thinker, who was known for his day–long church services. During the Act of Uniformity, in which religious freedom was prohibited, Howe gave up his church and became a chaplain under Oliver Cromwell.
Howe wrote extensively on doctrines of the Trinity, predestination, and community of believers, in addition to leading discussion groups of clergyman on matters of doctrine. His writings continue to inspire Christians today to lead holy lives, inspired by a right knowledge of God.
Key Features
Readable, encouraging writing from influential Puritan theologian
Includes all of Howe's works, including letters and sermons
Contains biography and index
Individual Titles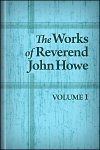 Works Included
A Brief Memoir of the Reverend John Howe
The Living Temple
Self–Dedication
Yield Yourselves to God
Enmity and Reconciliation Between God and Man
Man's Creation in a Holy But Mutable State
On Delighting in God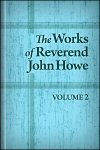 Works Included
The Blessedness of the Righteous
The Vanity of Man as Mortal
The Redeemer's Tears Wept Over Lost Souls
Of Thoughtfulness for the Morrow
Of Charity in Reference to Others
Of the Divine Prescience
Letters to Dr. Wallis on the Trinity
Sixteen Summary Propositions on the Trinity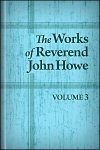 Works Included
The Redeemer's Dominion Over the Invisible World
Patience in Expectation of Future Blessedness
The Carnality of Religious Contention
Union Among Protestants
Deliverance from the Power of Darkness
On Prayer from the Name of God
Peace Considered as God's Blessing
The Duty of Civil Magistrates
Whether We Truly Love God or Not
Product Details
Title: The Works of the Reverend John Howe
Author: John Howe
Publisher: William Tegg and Co
Volumes: 3
Pages: 1,927
About John Howe
John Howe was born in 1630, the son of a British clergyman. He was educated at Cambridge and Magdalen College, and became a Puritan minister. Famous for day–long church services, Howe gave up his church when the Act of Uniformity was passed in 1662. Before the Declaration of Indulgence in 1687 by James II, allowing religious freedom, Howe was a chaplain, as well as a private pastor. In 1687, he returned to his church in London, where he served till his death in 1705.
More details about these resources