Lexham Discourse Bundle (15 vols., 2 courses) with Datasets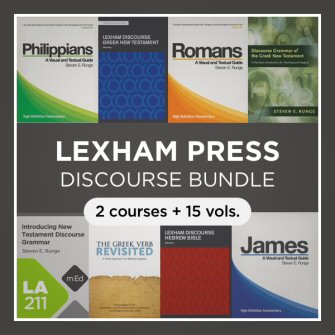 Lexham Discourse Bundle (15 vols., 2 courses) with Datasets
•
Runs on Windows, Mac and mobile.
Overview
Discover the full line of of Lexham Discourse products with the Lexham Discourse Bundle. Our Discourse Bible Datasets allow you to quickly identify and search the discourse devices in the Old and New Testaments. The Lexham Discourse Commentaries help you dig deeper and use discourse methods to help prepare your sermons Bible studies, and small group and Sunday school lessons. You'll walk step-by-step through the exegetical process with the Discourse Mobile Ed courses, and gain deeper understanding of the nuances of the Greek language with the Discourse Grammar of the Greek New Testament and The Greek Verb Revisited.
This product features new Discourse datasets that power your visual filters and allow you to quickly search for and identify discourse devices in the Old and New Testaments.
Product Details
Title: Lexham Discourse Bundle with Datasets
Series: Lexham Discourse
Publisher: Lexham Press
Volumes: 15
Individual Titles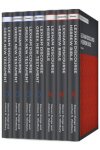 Lexham Discourse Bible
Author: Steven Runge
Publisher: Lexham Press
Volumes: 7
The Discourse Datasets and Visual filters allow you to quickly identify and search the discourse devices in the Old and New Testaments. Discourse Analysis is the study of how authors use linguistic devices to effectively communicate their message. Drs. Runge and Westbury have painstainingly analyzed the discourse of Old and New Testament and annotated it with 20 devices that are common to all langauges. These annotations are searchable, so you can find every occurence of a specific discourse device like direct address or changed reference. And with the use of our reverse interlinear data, you can use the Discourse visual filters to view these annotations in several different English, Greek, or Hebrew bibles. Explore the biblical texts with these datasets and visual filters to provide you with greater insight into the thought and rhetorical strategy of the biblical authors.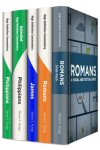 High Definition Commentary Collection
Author: Steven Runge
Publisher: Lexham Press
Volumes: 5
Not only do Lexham Discourse commentaries provide discourse-based analysis, they also feature custom-designed slides to use in your teaching. Each slide is tailored to illustrate the key ideas of the passage. Dr. Steve Runge, author of Discourse Grammar of the Greek New Testament highlights what you need to know to teach effectively from the books of the New Testament. Drawing on the insights provided in the Lexham Discourse Bible, these discourse commentaries help you identify the authorial intent by examining the linguistic and literary clues in the text.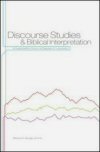 Stephen H. Levinsohn is by no means the only SIL International member deserving recognition for significant contributions to the field of biblical studies; all too frequently such work goes unrecognized, even if it is appreciated in some quarters. The goal of this volume is to see that at least in Stephen's case, his work receives the commendation that it deserves. Each of the contributors to this volume has had their ideas challenged or influenced by Levinsohn's work, and each counts it an honor to contribute to a volume honoring him. The caliber of these scholars should dispel any doubts about why we're honoring Stephen's work in this Festschrift; the list of contributors speaks for itself.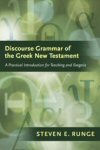 Discourse Grammar of the Greek New Testament: A Practical Introduction for Teaching and Exegesis
Author: Steven Runge
Publisher: Lexham Press
Pages: 300
The Discourse Greek New Testament revolutionized how we read the New Testament by applying discourse markers to the Greek text. Now, Steve Runge's Discourse Grammar of the Greek New Testament: A Practical Introduction for Teaching and Exegesis offers readers a book-length treatment of discourse linguistics and how it can be applied to New Testament exegesis and interpretation.
In Discourse Grammar of the Greek New Testament, Steve Runge introduces a function-based approach to language, and seeks to describe grammatical conventions based upon the discourse functions they accomplish. This volume does not reinvent previous grammars or supplant previous work on the New Testament. Instead, Runge reviews, clarifies, and provides a unified description of each of the discourse features. That makes it useful for beginning Greek students, pastors, and teachers, as well as for advanced New Testament scholars looking for a volume which synthesizes the varied sub-disciplines of New Testament discourse analysis.
The approach in Discourse Grammar of the Greek New Testament is cross-linguistic. Runge looks at how all languages operate before he focuses on Greek. He examines linguistics in general to simplify the analytical process and explain how and why we communicate as we do, leading to a more accurate description of the Greek text. The approach is also function-based—meaning that Runge gives primary attention to describing the tasks accomplished by each discourse feature.
In this volume, Runge's approach has less to do with the specifics of a particular language—Greek or English, for example—and more to do with how humans are wired to process language. We constantly make choices about how and what to communicate, and the choices we make have meanings associated with them.
While languages have their differences, they all have a common set of tasks to be accomplished. The choices follow patterns. When we choose to break the pattern, or follow the pattern differently, our reasons for doing so can powerfully communicate meaning.
What choices are implicit in the text of the New Testament? By choosing to say or write one thing—a particular word, tense, voice, mood, and so on—the New Testament writers have implicitly decided not to say or write another. There is some meaning associated not only with the decision to say or write something, but also with the decision not to say or write something. These patterns—or discourse functions—reveal a great deal about what the text of the New Testament communicates. This text fills a large gap in New Testament scholarship because it explains not just the "what," but also the "why."
Steven Runge, scholar in residence at Logos Bible Software, has produced a book of great value for those who desire a clear yet well-grounded introduction to discourse analysis of NT Greek. . . . The strength of this book is that it covers a wide range of such features with technical competence but in a way that clearly explains the features, illustrates them with multiple examples from the NT, and enables the reader to use the information in his or her own study of the text.
—Buist Fanning, department chair and senior professor of New Testament studies, Dallas Theological Seminary
. . .Runge has made discourse analysis accessible, systematic, comprehensive, and meaningful to students of the New Testament. His presentation is clear, straightforward, and well researched. . . . I have learned a great deal from this volume and will continue to do so for many years. To students of the New Testament, I say, " The time has come. Tolle lege!
—Dr. Daniel B. Wallace, Professor of New Testament Studies, Dallas Theological Seminary, from the foreword
NT Greek grammarians today are twenty years behind Hebrew scholars in applying insights from linguistics to our knowledge of the language and many applications at present are skewed. Ironically, linguists are often singularly unable to communicate. Steve Runge's Discourse Grammar of the Greek New Testament brings us light years forward in the application of linguistics to Hellenistic Greek providing at the same time clear and simple explanations as well as examples that will help students to analyse and exegete texts on their own. This book is five stars—one of the most significant contributions to Greek grammar in the last 20 years!
—Peter J. Gentry, Ph.D. (Near Eastern Studies, Univ. of Toronto) Professor of Old Testament Interpretation The Southern Baptist Theological Seminary
Steven Runge's Discourse Grammar of the Greek New Testament fills a significant gap in the available resources for teaching Koine Greek. Runge has taken complex linguistic notions that shed significant light on how Greek works and made them accessible to the masses. He takes us beyond morphology and syntax to explore the communicative goals that motivated the choice of particular words or grammatical constructions. The presentation is both compelling and a model of clarity. This impressive volume will provide advanced students of Greek with an effective tool for taking their Greek to the next level. It is "must read" material for every serious student of the Greek New Testament.
—Dr. Martin M. Culy, Associate Professor of New Testament and Greek Briercrest College and Seminary
Steven Runge has made a valuable contribution to the revolution [in discourse linguistics] by his insightful analysis of each New Testament book in his Lexham Discourse Greek New Testament. Now he has taken the next step and provided a theoretical base for his applications in Discourse Grammar of the Greek New Testament. . . . I commend his pioneering work for serious consideration by all New Testament students and scholars. . . . I have always been interested in any type of analysis that will help me understand the New Testament better. Discourse Grammar of the Greek New Testament has helped me to do just that.
—Dr. William Varner, Professor of Greek Exegesis, The Masters College
Steven Runge's Discourse Grammar of the Greek New Testament fills a significant need for a well-researched yet readable and practical guide to discourse analysis. Using cross-linguistic principles and providing copious examples from both narrative and epistles, Runge takes the reader from linguistic theory to practical exegetical application. Runge's work will become a required text in my Greek classes.
—Dr. Gerald Peterman, Professor of Bible and Chair of the Bible Department, Moody Bible Institute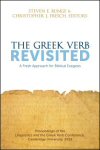 For the past 25 years, debate regarding the nature of tense and aspect in the Koine Greek verb has held New Testament studies at an impasse. The Greek Verb Revisited examines recent developments from the field of linguistics, which may dramatically shift the direction of this discussion. Readers will find an accessible introduction to the foundational issues, and more importantly, they will discover a way forward through the debate.
Originally presented during a conference on the Greek verb supported by and held at Tyndale House and sponsored by the Faculty of Divinity of Cambridge University, the papers included in this collection represent the culmination of scholarly collaboration. The outcome is a practical and accessible overview of the Greek verb that moves beyond the current impasse by taking into account the latest scholarship from the fields of linguistics, Classics, and New Testament studies.
[Excerpted from the concluding essay] "Another crucial issue is the long-term disinclination of those who study Greek in different institutional environments to communicate effectively with one another, or indeed with linguists who have a more general interest in grammatical and semantic categories that happen to have instantiations in Greek. It is still not unusual, for example, for Classicists to have no real sense of the evolution of the language in postclassical periods (whether ancient, medieval, or modern), or for New Testament scholars largely to ignore what was happening more generally to Greek in the Roman period, or for Hellenists collectively to lack any clear theoretical or typological perspective when framing their analyses of specifically Greek phenomena. This volume, by contrast, is characterized throughout by the openness of its contributors to the value of information and insights derived from work in linguistic theory and linguistic typology, and to the importance of scholarship conducted right across the spectrum of Greek studies. As a consequence, the argumentation in its different chapters is more incisive, and the analyses more grounded and more compelling, than would otherwise ever have been possible. Nothing, after all, breeds cant and gibberish more rapidly than a closed circle of devotees who are certain they have all the answers."
—Professor Geoff Horrocks, Professor of Comparative Philology, Faculty of Classics, Fellow of St John's College, Cambridge University
It is rare that I attend a conference as well-focused and helpful as this. Combine that with high-quality scholarship from a mixture of people with expertise in Classics, Linguistics and New Testament Studies, and you have a delightful two days which was educative, stretching, engaging and stimulating. As a New Testament exegete, I learned much about the Greek verb from this conference, and have gained angles and perspectives which will inform my reading of the New Testament and other early Christian literature. I'm enormously grateful—and looking forward to seeing the book!
—Professor Steve Walton, Professorial Research Fellow in New Testament, St Mary's University, Twickenham (London)
This insightful and clearly-written volume of essays truly advances the discussion of verbal aspect and tense in Koine Greek. I plan to use The Greek Verb Revisited as a textbook in an upper-level Greek seminar.
—Robert L. Plummer, Ph.D., Professor of New Testament Interpretation, Host of www.DailyDoseOfGreek.com
Mobile Ed: Discourse Analysis Bundle
Author: Steven Runge
Publisher: Lexham Press
Courses: 2
Video Hours: 14
Dr. Steve Runge has been invited to present his cutting-edge research at seminaries and colleges across North America and the UK. His approach offers students a unique opportunity to see the amazing payoff Greek grammar can have for expository teaching and preaching. However, because of the declining availability of Greek courses, there are almost no other full-length courses like this devoted to discourse grammar.
"Courses like this are simply not available," says Dr. Runge. "I'd like to change that, and I'm starting with Mobile Ed."
In these courses, Dr. Runge explains linguistic devices—the building blocks of discourse analysis—and how understanding these devices can help us better understand the New Testament writers' intentions. You'll learn how to recognize these devices in the text, what they contribute to your exegesis, and how they can sharpen your exposition of the text. You'll then put these methods into practice with Dr. Runge's help as he guides you through Philippians.
About Steven Runge
Steve Runge has a Master of Theological Studies degree in Biblical Languages from Trinity Western Seminary in Langley, B.C., Canada, a BA in Speech Communication from Western Washington University, and a Doctor of Literature degree in Biblical Languages from the University of Stellenbosch in South Africa, which was supervised by Christo Van der Merwe. In preparation for his doctoral research, Steve completed several years of study in the linguistic fields of pragmatics and discourse grammar. He has served as an adjunct faculty member at Northwest Baptist Theological College, Trinity Western University, and Associated Canadian Theological Schools (ACTS) while completing his education. He is also very active in the church. He and his wife were married in 1990. They have two daughters, and live in Bellingham, Washington. Steve presently serves as a Scholar-in-Residence at Faithlife Corporation.