Elements of Preaching Collection (3 vols.)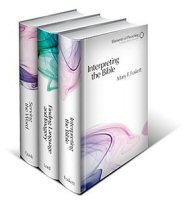 Overview
In this latest installment of preaching aids from Fortress Press, you'll have handy and practical resources for interpretation of Scripture, applying imagery and language from the Bible, and using God's Word to inform the worship service as a whole. This three-volume collection features the writing of three Biblical scholars. In Interpreting the Bible, Mary F. Foskett introduces standard methods of exegesis, as well as current methodologies. Jennifer Lord leads the reader through word choice in sermon preparation in Finding Language and Imagery. Melinda A. Quivik, in Serving the Word, shows the necessity and beauty of using Scripture to guide worship in a church setting.
With this collection, you'll explore the nuances of clear and effective communication, learn how to effectively use your voice and body in the act of preaching, and discover the strengths and weaknesses of particular sermon forms and structures. These authors also combine excellence in preaching with pastoral sensitivity, and write from the conviction that the Gospels contain not only words of salvation but also words of comfort and hope for grieving people.
Key Features
Bibliographies
Practical preaching aids
Includes indexes and detailed table of contents
Praise for the Print Edition
At long last we have a preaching series that takes into account the plurality and diversity that so clearly shapes the contemporary American preaching experience [. . . ] This series is the future. It is the more excellent way to teach preaching.
—Cleophas J. LaRue, Princeton Theological Seminary
Individual Titles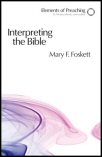 This volume provides preaching students and clergy with introductory knowledge of current approaches and methods in biblical studies, familiarity with the questions and aims that pertain to them, and facility with various methods of biblical exegesis. Approaches to biblical interpretation are then examined in light of the questions and concerns that arise specifically in the context of preaching. Methods of biblical interpretation are reviewed and explained in succinct fashion and related directly to the dynamics that give rise to the sermon and shape exegesis for sermon preparation, namely, the preacher's engagement with the text, the author's context, and the congregation. This volume enables preachers to approach the biblical text with greater clarity.
In this very approachable book, Mary Foskett honors the call to preach biblically and the demands of careful exegetical work.
—Gail R. O'Day, Candler School of Theology
Mary F. Foskett is the Zachary T. Smith Associate Professor of Religion at Wake Forest University, where she teaches New Testament, early Christian studies, and feminist and multicultural interpretation.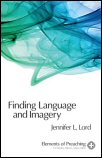 Sermons use words. And though it appears obvious that preachers should be careful and exacting in word choice, novice preachers often set aside this aspect of preaching in favor of exegetical work and sermonic focus. Nonetheless preachers subscribe to preaching aids, peruse preaching websites, and purchase annuals of sermon illustrations in order to adorn their sermons with apt imagery. Preachers look for other's words to amplify their own. The weekly work with language is daunting: Preachers must be disciplined to find fresh phrases for sermons and to make good choices about their own words and those borrowed from others as language shapes faith. This volume introduces the power of language to determine reality, the intricacies of language issues for preaching, and the custodial task of preachers for this work.
Amidst the verbal noise and chaos of our contemporary Babel, Jennifer Lord reminds preachers of the importance of our words, calls us to imaginative resurrection speech, and provides practical guidance for our craft.
—Charles L. Campbell, Duke Divinity School
Jennifer Lord is Associate Professor of Homiletics and Dean of the Chapel at Austin Presbyterian Theological Seminary. She is a Presbyterian minister and joined the seminary faculty in 2005.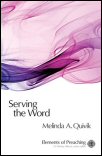 This book invites the reader to see how God's word can become the crux not only of the sermon but of the worship service as a whole. Over the past half-century, worship scholars have found a substantial ecumenical worship pattern in Luke's story of Jesus' post-resurrection appearance on the road and at the table in Emmaus. In that word-and-meal structure, the relationship between preaching and worship as distinct aspects of liturgical experience breaks down. The preached word and the liturgical event within which preaching is located become integral to each other. This book invites the reader to explore how—through God's word—preaching informs and is, in turn, supported by the worship event as a whole.
Christian celebration comes in many shapes and flavors. Respectful of that variety, Melinda Quivik explores how preaching harmonizes with the language themes, and overall movement of worship, rooting her study firmly in a theology of God's present and active word. This is illuminating reading for new preachers and old pros alike.
—Linda Lee Clader, Church Divinity School of the Pacific
Melinda A. Quivik is Assistant Professor of Christian Assembly at the Lutheran Theological Seminary at Philadelphia, teaching both liturgy and homiletics. Her Ph.D. in worship, proclamation, and the arts is from the Graduate Theological Union in Berkeley, California.
Product Details
Title: Elements of Preaching (3 vols.)
Publisher: Fortress Press
Volumes: 3
Pages: 288
More details about these resources