Cornerstone Biblical Commentary Upgrade (7 vols.)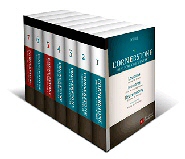 Overview
The Cornerstone Biblical Commentary series provides students, pastors, and laypeople with up-to-date, accessible evangelical scholarship on the Old and New Testaments. Presenting the message for each passage, as well as an overview of other issues relevant to the text, each volume equips pastors and Christian leaders with exegetical and theological knowledge so they can better understand and apply God's Word.
In the Cornerstone Biblical Commentary Upgrade, such topics as worship, theology, the reign of Saul, the history of Chronicles and why it is important to us today as well as many other topics are covered. In each resource, the reader is brought through the text each passage at a time with an in depth commentary for each verse.
Key Features
Introductions to the historical and cultural context, the literary style, and the major themes and theological concerns
Exegetical and textual notes
Commentary pays special attention to context and major theological themes
Praise for the Print Edition
An enormously helpful series for the layperson and pastor alike because it centers on the theological message of each book and ties it directly to the text. This approach has been needed for some time and will be an invaluable supplement to other commentary series.
—Grant Osborne
A treasure house of insight into the biblical text. Written by some of the best scholars working today, it is an essential tool for pastors, students, church leadesr, and lay people who want to understand the text and how how it relates to our lives today. Like the NLT text it uses as its base, this commentary series is extemely readable.
—Tremper Longman III
Product Details
Title: Cornerstone Biblical Commentary Upgrade
Publisher: Tyndale House Publishers
Volumes: 7
Pages: 3,592