Athanasius: On the Incarnation of the Word of God (audio)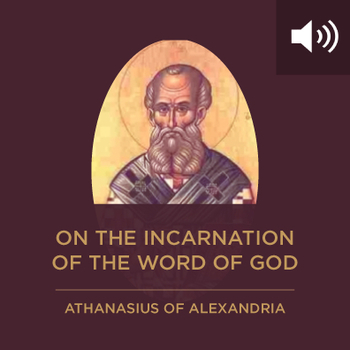 Athanasius: On the Incarnation of the Word of God (audio)
•
Runs on Windows, Mac and mobile.
Overview
Written just before the rise of Arianism in AD 319, On the Incarnation of the Word of God is the best-known work of Athanasius of Alexandria and a pillar of the doctrine of the Incarnation and the divinity of Jesus. Addressed to a recent Christian convert, this text demonstrates Athanasius' intellectual acumen and biblical wisdom. This edition contains a scholarly introduction with a thorough outline of Athanasius' arguments and points.
With Logos, audiobooks sync across devices—pause a book anytime on your home computer, then pick up where you left off in your car or on your laptop. Listen on your lunch breaks, as a family, or as part of your personal devotional time. Tap into the power of Logos Bible Software in a whole new way.
Key Features
A key work on the doctrine of the Incarnation and the divinity of Jesus
Addresses the recent convert to Christianity
Outlines Athanasius' arguments and points
About Athanasius of Alexandria
Athanasius of Alexandria (ca. 296–373) was the twentieth bishop of Alexandria. Also known as Athanasius the Great, Athanasius is considered a renowned Christian theologian, a Church Father, and a noted Egyptian leader of the fourth century. Venerated by the Roman Catholic Church, the Oriental and Eastern Churches, the Lutheran Church, and the Anglican Communion, he is celebrated with various high-level honorifics across all of these Christian traditions, including "Father of Orthodoxy" in the Eastern Orthodox Church, Doctor of the Church in the Catholic tradition, and "Father of the Canon" among Protestants. He is remembered primarily for his conflict with Arianism—a theological conflict which he spent the majority of his life fighting.
More details about this resource