Elisha Collection (2 vols.)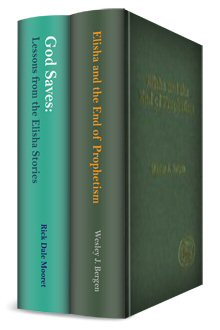 Overview
This new two-volume set takes an intensive look at the life and influence of the prophet Elisha. Using a literary perspective, the authors examine Elisha's role as a prophet, his message to the people and kings of Israel, and the narrative structure of the stories themselves. They also compare and contrast Elisha to other prophets of Israel, resulting in a thorough understanding of Elisha's place in history. Elisha Collection (2 Vols.) uses an academic yet readable approach to the familiar stories of Elisha, presenting new insights and conclusions. Each author incorporates previous academic and literary studies of Elisha, giving valuable context to the overall understanding of this important prophet.
Elisha Collection (2 Vols.) will be of special interest to students, professors, and anyone wanting a greater understanding of the Old Testament prophets. Each volume includes cross-references and notes throughout, as well as bibliographies and indexes.
Key Features
Provides in-depth analysis of the Elisha stories
Uses literary and contextual approach to the texts
Both volumes include bibliographies and indexes
Individual Titles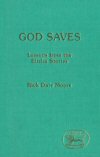 This fresh examination of the Elisha narratives found in 2 Kings 5, 6:8-23 and 6:24-7:20 leads to a new interpretation of them as didactic salvation stories set against the Aramaean military threat to ninth-century Israel. Moore shows how an ingenious literary artistry converges powerfully with contextual dynamics to explicate the surprising and subtle saving actions of Yahweh in a troubled time. Each of the stories offers its own fresh disclosure of the time-worn tradition expressed in Elisha's own name: ''God saves.''
Rick Dale Moore, Ph.D., is Professor of Old Testament studies at the Church of God Theological Seminary.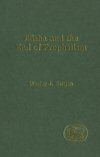 The stories of Elisha the prophet have received scant attention in recent years, perhaps because they are so enigmatic. This study places the Elisha material firmly within the narrative of Genesis-2 Kings, and examines the effect these stories have on the reader's perception of the role of the ''prophet.'' Using the narratological theories of Mieke Bal, David Jobling and others, Bergen shows that the Elisha stories present prophetism in a negative light, confining prophets to a rather limited scope of action in the narrative world.
Wesley J. Bergen is Visiting Assistant Professor, Department of Religion, Wichita State University, Wichita, Kansas.
Product Details
Title: Elisha Collection (2 Vols.)
Publisher: Sheffield Academic Press
Volumes: 2
Pages: 378
More details about these resources