Library of NT Studies: JSNTS on Paul (17 vols.)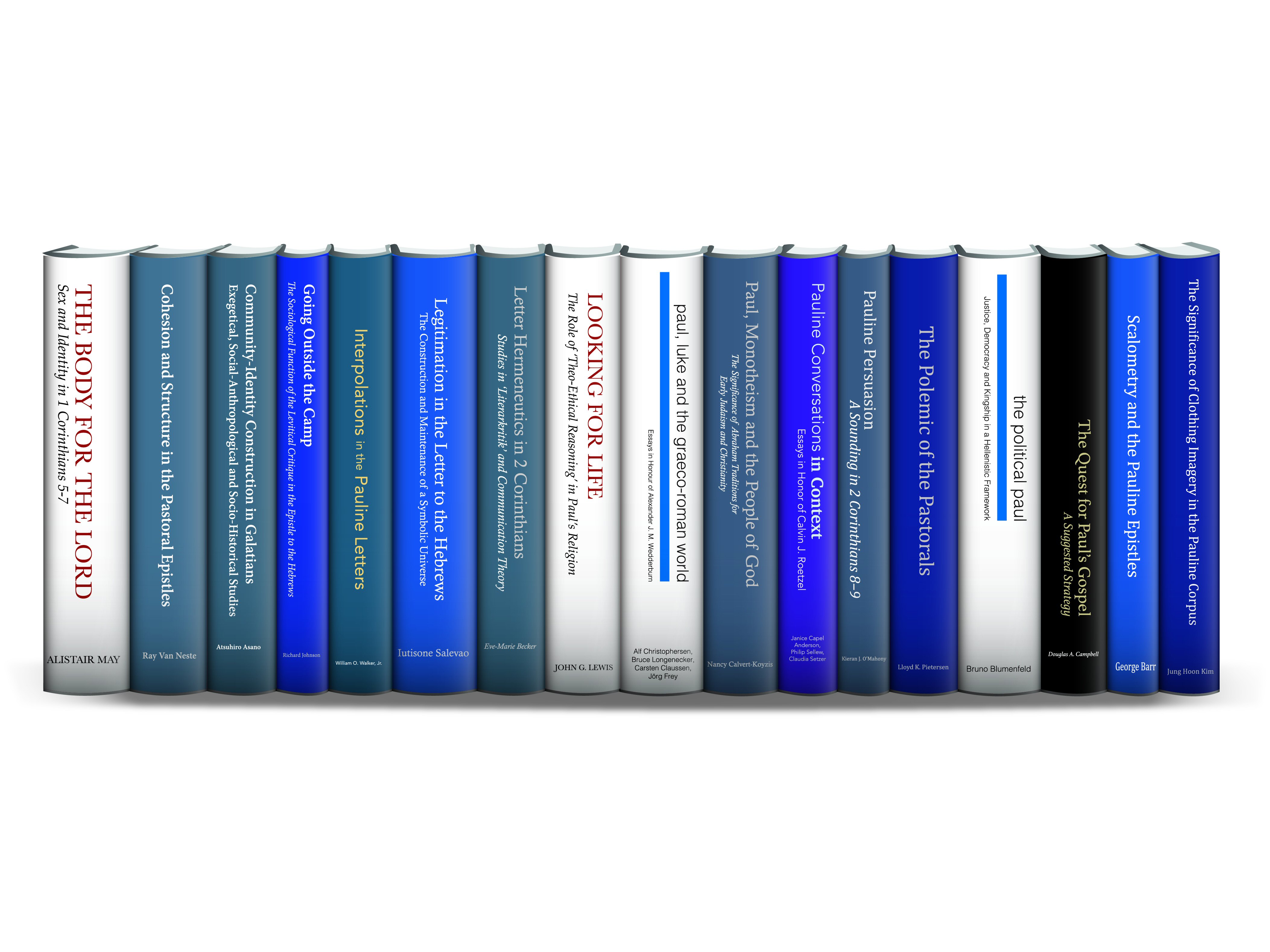 Library of NT Studies: JSNTS on Paul (17 vols.)
•
Runs on Windows, Mac and mobile.
Overview
The Library of NT Studies: JSNTS on Paul assembles some of the most penetrating investigations into the character and content of Paul's epistles available. Each book in this collection features exhaustive analyses of Paul from a host of viewpoints, all serving to construct a more perfect reflection of the apostle, his theology, and his world. Surveying a variety of aspects of Pauline Christianity, this collection canvasses topics as diverse as Paul's political motivations, community-identity construction, the prevalence of non-Pauline interpolations in the Epistles, scalometry's relevance to Paul's writings, and many other fascinating issues. Written with the academic in mind, the progressive thought and timely analysis exhibited here will prove profitable to anyone wishing to study this complex apostle more deeply.
About the Series
The Journal for the Study of the New Testament Supplement (renamed the Library of New Testament Studies in 2005) is a premier book series that offers cutting-edge work for a readership of scholars, teachers in the field of New Testament studies, postgraduate students and advanced undergraduates. The series was launched by Sheffield Academic Press in 1981 to complement its associated journal, the Journal for the Study of the New Testament. All the many and diverse aspects of New Testament study are represented and promoted in the series, including innovative work from historical perspectives, studies using social-scientific and literary theory, and developing theological, cultural and contextual approaches.
Product Details
Title: Library of NT Studies: JSNTS on Paul (17 vols.)
Volumes: 17
Pages: 4,912
Sample Pages from the Print Edition