Speaking to God Interactive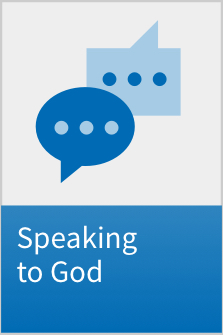 Overview
When Jesus' disciples asked Him to teach them to pray, Jesus gave them a model prayer. We can learn a lot from the prayers of the Bible. The Speaking to God interactive displays every conversation with God in the Bible. You can then sort them by type (a dialogue or monologue), the persons involved, and the content (petition, praise, complaint, confession, intercession, etc.). If you want to find every intercessory prayer made by Moses on behalf of the Israelites, the Speaking to God interactive allows you to find them in two clicks.
Discover more ways Logos Now delivers insight for your Bible study!
With the Speaking to God interactive, you can . . .
Easily view every conversation with God in the Bible
Sort biblical conversations with God by type, the persons involved, and the content
Locate, for example, every intercessory prayer made by Moses on behalf of the Israelites