Christian Focus Counseling Collection (8 vols.)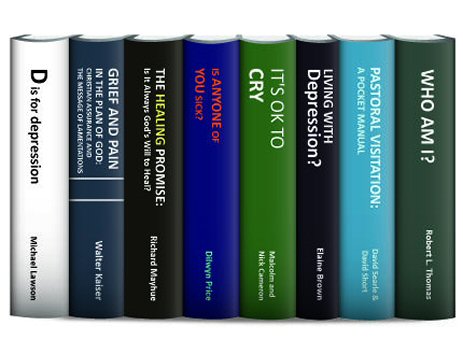 Christian Focus Counseling Collection (8 vols.)
•
Runs on Windows, Mac and mobile.
Overview
Jesus said, in describing his ministry, that He had come to "preach good tidings to the poor, to heal the brokenhearted, to proclaim liberty to the captives, and to open prison to those who are bound." This is an important part of ministry today; not just to focus on the individual salvation of people, but to bring comfort and soul care to their most troubling areas. The Christian Focus Counseling Collection comprises eight volumes of material to help aid you in leading people towards wholeness without pat answers, and without platitudes.
Topics touched on in the Christian Focus Counseling Collection (8 vols.) include:
A study on depression from a Biblical and medical angle
How to help someone through grief
A study into why if God can heal doesn't he
What the Bible does say about divine healing
Dealing with the problem of infertility
How ensure that pastoral visitation provides spiritual nourishment
Establishing a Biblical and healthy view of self
The powerful tools in Logos Bible Software make these important books on counseling more accessible than ever for ministerial research. With Logos, you can find every instance of a particular Scripture reference, person, or subject. All references are linked to original language texts and English translations in your library. What's more, double-clicking on any word in any language in the entire collection automatically opens your preferred lexicon and searches for a match—giving you the definitions, etymology, and usage examples of both Hebrew and English words. That makes the Logos Bible Software the most advanced and usable edition of these books available anywhere!
Key Features
Thoughtful and illuminating resources to help facilitate leading people to wholeness and healing in Jesus Christ
An interview with Joni Eareckson Tada about her attitudes on healing in light of living with paralysis
An interview with John and Patricia MacArthur about their experiences when Patricia was badly injured in a car accident
A chapter by André Kole, the man behind many of David Copperfield's illusions, on techniques used in healing meetings
Sound advice for pastors in regards to hospital visitations, bereavement and walking people through various stages of grief
All Scripture references linked to original language texts and English translations
Product Details
Title: Christian Focus Counseling Collection
Publisher: Christian Focus Publication
Volumes: 8
Pages: 1,472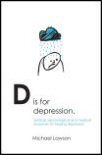 D is for Depression
Author: Michael Lawson
Publisher: Christian Focus Publications
Publication Date: 2008
Pages: 240
Depression seems to be everywhere. It seems everyone knows someone else who struggles with it—you may yourself. It has become such a part of the psychological landscape that it can often be met with cynicism, or indifference, which is a problem—because Depression does exist—and people suffering from it need help.
The concept of D Is for depression is what makes it immensely valuable. It is a self-help book about getting better and a resource for those who suffer, or who are close to someone who does. The content of D Is for depression is to be trusted because it has already been translated and read across the world; appearing on university and theological college reading lists. It is substantially based upon Michael's earlier book, Facing Depression. A book widely used by individuals, churches and in the training of those seeking professional skills to help others.
There are not many books that deal credibly with depression from both a Biblical and medical scientific angle. The absence of either leaves you with a less than holistic guide. This is one of the best of such books. Read it and understand better what depression is. Then allow the text to lead you through some practical exercises that will show whether or not medical help is needed. The vast majority of sufferers from depression do get better. If you are a sufferer or a helper of others (informally or professionally) then D is for depression will help you immensely.
Michael Lawson is the Archdeacon of Hampstead and trains church leaders in practical theology.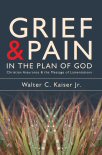 Grief and Pain in the Plan of God: Christian Assurance and the Message of Lamentations
Author: Walter Kaiser
Publisher: Christian Focus Publications
Publication Date: 2008
Pages: 144
Most of us will have faced that most delicate situation of meeting a person who is suffering. We tend to go down one of two different avenues—one is to offer well-intentioned advice: often in the form of well-worn cliches that the person will have heard several times before. The other is not to say anything at all: risking the danger of leaving the person under the impression that God has no idea what is going on and is unable to help.
How are we to understand suffering and its place in our lives? Should we try and rationalize it away, trying to come up with a solution that sits as comfortably as possible? Surely we should look to Scripture first? This is what Walter Kaiser does here. Looking at the Old Testament book of Lamentations, Kaiser does not offer any easy solutions, but rather shows us how a sovereign and loving God can work through even the most painful moments.
In the book of Lamentations, more than perhaps anywhere else except for its individualistic expression in the book of Job, we are led into an experience of suffering and communal pain on a scale seldom endured by many individuals or nations. All too frequently the subject of suffering is avoided, or the realities of human pathos and divine involvement are minimized. Lamentations will not yield to any of these cheap 'cures'. Instead of panaceas, it will direct us to the faithfulness and gracious character of God.
—Walter C. Kaiser, Jr.
Dr. Walter C Kaiser Jr. is Colman M. Mockler Distinguished Professor of Old Testament and President Emeritus of Gordon-Conwell Theological Seminary in South Hamilton, Massachusetts. One of the world's premier biblical scholars, he is a frequent speaker at conferences and has written more than 30 books.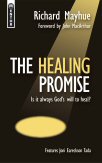 The Healing Promise: Is It Always God's Will to Heal?
Author: Richard Mayhue
Publisher: Christian Focus Publications
Publication Date: 1997
Pages: 256
God can heal; this is a truth clearly evident from Scripture. We can agree, with absolute certainty, that God still possesses the power to do the miraculous. In The Healing Promise Richard Mayhue provides straight answers without compromising the Bible or God's miraculous power.
The Healing Promise includes
A special interview with Joni Eareckson Tada where she talks about coping with the attitudes towards healing she encounters every day
A chapter by André Kole, the man behind many of David Copperfield's illusions, on techniques used in healing meetings.
An Interview with John and Patricia MacArthur about their experiences when Patricia was badly injured in a car accident
Dr. Richard Mayhue joined the faculty of The Master's Seminary, Sun Valley, California in 1989 and was appointed Dean of the Seminary in 1990. In 2000 he also assumed the role of Senior Vice-President and Provost of The Master's College. He has an international speaking and teaching ministry and has authored many books.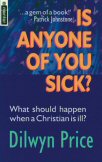 The most heard views expressed on the vexed subject of divine healing often come from entrenched camps. It is difficult to find someone with the medical, theological, and practical experience necessary to give advice on the subject that gives you confidence. Dr. Dilwyn Price was a medical practitioner who belonged to an evangelical church in the North of England. He was actively involved in the care of his church and suffered from cancer himself. He was able, therefore, to approach the subject from the point of view of a healthcare professional, a church leader, and a sufferer.
This book came about from Dr. Price wanting to discover what the Bible actually says about divine healing—what he found, from his special vantage point, is reproduced for your help too. In this book he considers other issues liek the role of prayer of local church leaders when a believer is sick, the contribution a healed person should make to the ongoing mission of the church, and the benefit or otherwise of healing meetings.
Dilwyn Price studied medicine at Newcastle-upon-Tyne University. In 1980 he settled with his wife, Pam, and their three children at Shotley Bridge, where he combined general practice with part-time hospital surgery. He became a deacon, junior church leader, and occasional preacher at Blackhill Baptist Church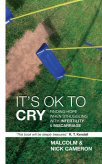 It's Ok to Cry
Authors: Malcolm and Nick Cameron
Publisher: Christian Focus Publications
Publication Date: 2005
Pages: 208
Many couples live with the ache of not being able to have children. Malcolm and Nick Cameron are writing from such a background themselves. This book tells of their struggles as they coped with years of infertility and will take you through the story of their miscarriage and the task of piecing their lives back to together afterwards. Throughout their ups and downs, and amidst the heartache, Malcolm and Nick have been carried through by God, and emerged on the other side stronger than before. This book will help you whether you are going through a similar situation or if you have a friend or family member that is facing the heartache of longing for, or losing, a baby.
As Christians, too often we are unwilling to share our experiences with others, not realizing that there are countless couples in the same position, longing for a child, confused by questions like "Why them?". Here Malcolm and Nick Cameron have produced an honest and real account of their experience. They do not claim to have the answers as to how you should deal with infertility or miscarriage, but they can point you to the one who does, our Heavenly Father who never leaves us, and draws alongside us in our times of sorrow and pain and is there to pick us up when ever we fall.
This book is summed up for me in the words, "I am classed by the medical profession as infertile, I am classed by society as childless, I am classed by God as a daughter—a son, an heir, precious, treasured, dearly loved." Here is a moving and startlingly real account of one couple's struggle with deep pain and disappointment, and of the faith on which they draw to see them through. It is written for the sake of other couples like them and deserves to be widely recommended.
—Dr. N. G. Wright Principal, Spurgeon's College, London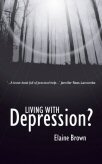 Living with Depression
Author: Elaine Brown
Publisher: Christian Focus Publications
Publication Date: 2005
Pages: 96
"Things can't be all that bad," "pull yourself together," "snap out of it," these are some examples of a widespread misunderstanding of depressive illness. It is an ignorance found among Christians and non-Christians alike. Over recent decades the numbers of people in society suffering from depression have risen dramatically, and it is an issue which friends and relatives have often failed to understand to the detriment of their relationships. This is a state of affairs which Elaine Brown seeks to change.
The misunderstanding and stigma surrounding depressive illness makes it harder to bear for the sufferer than a physical complaint. It leaves the sufferer feeling alone and isolated in their experience. This, despite the fact that depressive illness affects so many! Elaine Brown's account of her experience is therefore such a blessing, a message of hope and re-assurance to all those engaged in such a struggle, cutting through the isolation so many experience. If you seek to help a loved one struggling with depression, you must read this book. If you are struggling with depression it's a valuable source of comfort.
A brave book full of practical helps as well some very deep spiritual insights. There are not many people brave enough to write a book in such detail but Elaine's honesty and openness will bless many, as I myself have also been blessed.
—Jennifer Rees-Larcombe
Elaine Brown's book is her personal story, majoring on how she coped with clinical depression. She does not tackle the medical issues, but rather tries to give the reader an understanding of what sufferers go through. The couple of pages of tips at the end are useful.
—Paul Cavill, NB (UCCF) Book Reviews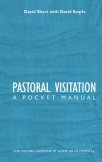 Pastoral Visitation: A Pocket Manual
Authors: David Searle & David Short
Publisher: Christian Focus Publications
Publication Date: 1987
Pages: 144
Visiting the sick, lonely or downcast is a duty we all have as Christians. It is not to be left to ministers or elders but is a responsibility for all those who seek to follow Christ's perfect example. The problem often arises when we actually make the visit. Discussing the weather or the hospital food is all very well, but for our visit to have maximum value we need to try and help the person spiritually. Reading our favorite Bible passage might suffice once, but it cannot be apt to every situation. What happens when you visit for a second time?
This is where this book helps. Providing Scripture readings, a prayer and even a suggested hymn for a wide range of possible visits, it is a wonderfully useful tool. Written by authors with long pastoral experience, it will prove a real help to all those who seek to turn the routine visit into a time of real spiritual growth.
David Searle was Director of Rutherford House, a theological research and study centre in Edinburgh until his retirement in 2005. Prior to that he pastored two Churches of Scotland before moving to Bangor, County Down in Northern Ireland where he pastored Hamilton Road Presbyterian Church for eight years from 1985.
David Short, a Consultant Cardiologist at Aberdeen Royal Infirmary for some 25 years, was appointed Physician to Her Majesty the Queen in 1977 and then Emeritus Professor of Clinical Medicine at the University of Aberdeen. In addition to his medical career he was both a preacher of God's Word and a pastor, particularly to the sick, bereaved and discouraged. Together with his wife Joan, he prayed faithfully and systematically for the many whom God laid on their hearts. He died in May 2005.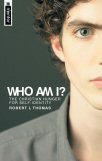 Who Am I
Author: Robert L. Thomas
Publisher: Christian Focus Publications
Publication Date: 2002
Pages: 224
Using New Testament passages, Thomas examines how the Christian is to think, and explains how a correct, biblical view of self should radically transform our Christian living. Starting from the premise that how we think has everything to do with how we behave; he emphasizes our need to understand the death/life paradox in order to be able to live lives appropriate to our new identity in Christ. Thomas goes on to examine various aspects of the Christian life, including: our relationship to the Law, family tensions and responsibilities, the enticements of the world, suffering for our faith, witnessing to others, fruitfulness and its implications, Christian submission, following the will of God, and biblical definitions of success and failure.
Robert L. Thomas is Professor of New Testament at The Master's Seminary, Van Nuys, California.